---
By Kayhan Life Staff
---
Empress Farah Pahlavi has called on Giovanni Vincenzo Infantino, the International Federation of Association Football (FIFA) president, to use the forthcoming Qatar World Cup 2022 to advocate for Iranian women's rights to watch sports events.
Qatar will host the World Cup 2022 between Nov. 21 and Dec. 18. It will be the first World Cup held in the Arab world.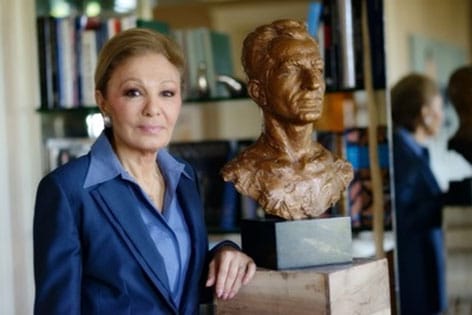 The following is Empress Farah Pahlavi's message to Mr. Infantino:
"The honorable Giovanni Vincenzo Infantino, the president of the International Federation of Association Football,
The forthcoming FIFA World Cup will be a bridge-building event by representatives from world nations who compete in an arena much bigger than the usual geographical, political, and ideological stage.
Young Iranians will participate in the celebrations as members of the global family. Therefore, I urge you to use this opportunity to advocate female spectators' rights to attend events held in sports stadiums in Iran, particularly FIFA matches.
It is shameful that women living in Iran are routinely denied the basic and inalienable rights commonly guaranteed by the global community.
The courageous women of my native land use any opportunity to make their voices heard by you and the world. FIFA's honor and your responsibility rely on respecting and hearing these voices.
Hoping light will triumph over darkness."
June 30, 2022
---
Similar Articles to This Post