---
DUBAI, Oct 6 (Reuters) – "I am exceptionally proud of you, and I miss you dearly," said the daughter of imprisoned Iranian women's rights advocate Narges Mohammadi who won the Nobel Peace Prize on Friday.
Mohammadi, 51, has sacrificed her freedom for most of her adult life and faces many more years behind bars as she vows to keep challenging clerical rule in Tehran.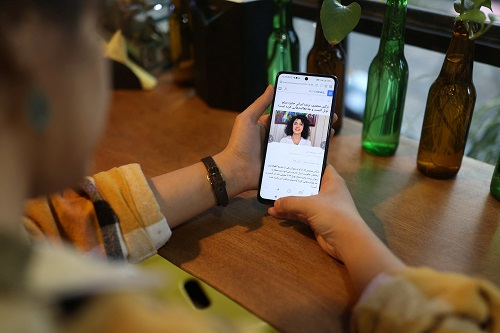 The 17-year-old Kiana Rahmani, who lives in Paris with her father and brother, told Reuters that she was "extremely proud" of her mother.
"If she could call me, I would tell her: Hi Maman … I am very, very proud of you, and I miss you dearly. I hope you will soon be freed from jail to join us," said Rahmani, who has been separated from her mother for eight years.
"My father and Ali are also immensely proud of you. Keep fighting for a better Iran."
The Norwegian Nobel Committee, which decides the annual award, said the prize honoured those behind recent unprecedented demonstrations in Iran and called for the release of Mohammadi.
"This Nobel Prize isn't just for my mother. It is for Iran, especially Iranian women" Rahmani said.
"Keep fighting for a better future," she said when asked what was her message to Iranian women.
---
(Writing by Parisa Hafezi; Editing by Josie Kao)
Similar Articles to This Post