---
By Kayhan Life Staff
---
U.S. Assistant Secretary of State for Near Eastern Affairs David Schenker has criticized the UN Security Council for refusing to trigger the "snapback" of all the sanctions on Iran that were lifted under the 2015 Joint Comprehensive Plan of Action (JCPOA), better known as the Iran nuclear deal.
Mr. Schenker made the comments during a remote video interview with the Washington-based think tank, the Brookings Institution, on Sept. 9.
On Aug. 26, all 15 members of the UN Security except the Dominican Republic blocked a U.S. effort to trigger the snapback mechanism that would have ended the JCPOA completely. The U.S. withdrew from the agreement in May 2018.
"We were disappointed that we failed to get support for extending the arms embargo," Schenker said. "It is unconscionable, looking at what Iran is doing, exporting arms to its regional proxies, whether that be the Iranian-backed Shia militias in Iraq, the Houthis [in Yemen], the [Afghan] Fatemiyoun [Division, also known as Liwa Fatemiyoun] and Hezbollah in Syria and Lebanon."
"It is incredibly destabilizing, and they are already under an arms embargo. One can only imagine what it looks like after. So, we will go after countries – economically — that do business [and] sell arms to Iran," Schenker warned. "There was a time when we looked to our partners for support on this, but the U.S. is a powerful economic machine, and companies will not want secondary sanctions regardless of whether their governments support the snapback."
Schenker also gave an update on the Israeli-United Arab Emirates (UAE) peace treaty, better known as the Abraham Accord, which was agreed to by Israel and the UAE on Aug. 13. He said the accord would strengthen Arab-Israeli relations and weaken Iran's influence in the region.
"We have already seen significant steps to implement the [Abraham] Accord," Schenker said. "It is a monumental move by any standard. We believe that it will undoubtedly set off a cascade of regional developments. Finally, we saw the first commercial flight to the UAE, carrying both the Israeli officials and the media."
"We believe what happened with the Abraham Accord will change the regional dynamics," Schenker argued. "I am not predicting dominos falling in the region, but it sets a different regional tone that will enable other states to enhance their relationship with Israel."
"Secretary [of State Mike Pompeo] recently visited Israel, the UAE, Bahrain, Oman, and Sudan," Schenker said. "The focus was on the initial agreement of the Abraham Accord and discussed other bilateral issues."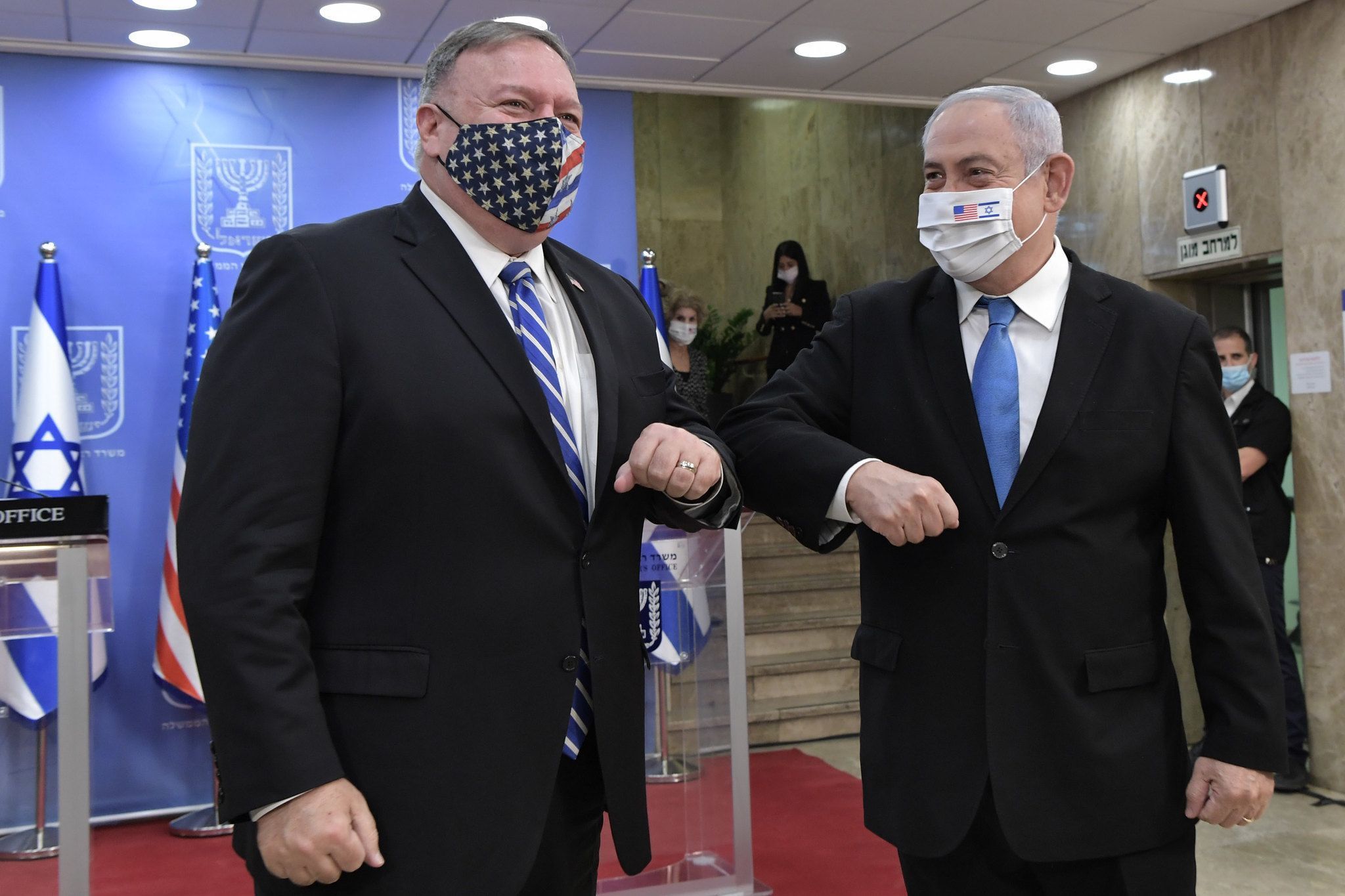 "In Israel, he met we Prime Minister [Benjamin] Netanyahu, and Alternate Prime Minister [Benny] Gantz, with whom he discussed the key portions of the agreement," Schenker noted. "In addition, the secretary addressed the continued threat posed by Iran. Israel, among many of our regional partners, shares these concerns about Iran's malign regional activities."
"In the Gulf, the secretary made a case for the Gulf unity in the face of shared concern about Iran," Schenker added. "In Bahrain, the secretary met with King Hamad [bin Isa bin Salman al-Khalifa] and Crown Prince Salman bin Hamad bin Isa Al Khalifa, encouraging support for the Abraham Accord. They discussed the need to work toward ending the gulf rift, which will better enable us to counter the Iranian regime's malign activities."
---