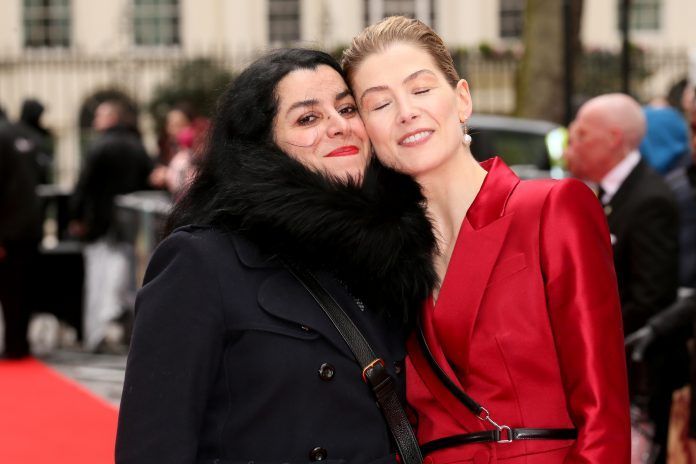 ---
By Nazanine Nouri
---
The Iranian-born, Oscar-nominated director Marjane Satrapi has a new movie out. "Radioactive" is the story of the scientist Marie Curie, the first woman to win the Nobel Prize, and the only woman ever to win it twice.
The film is an adaptation of Lauren Redniss's 2010 graphic novel "Radioactive: Marie & Pierre Curie, a Tale of Love and Fallout." Starring Academy Award nominee Rosamund Pike and Sam Riley, it premiered at the Toronto International  Film Festival last September, and has just been released on Amazon Prime.
Marjane Satrapi — a graphic novelist, illustrator and children's book author — is best known for her autobiographical novel "Persepolis," a comic book that chronicled her adolescence and young adulthood in post-revolution Iran and Austria before she settled in France. Later made into an animated film, "Persepolis" won her an Oscar nomination in 2007.
Satrapi was born in 1969 in the Iranian city of Rasht.  The only child of secular and Westernized Marxist intellectuals, she grew up in Tehran and attended the Lycée Français until the age of 14, when her parents decided to send her to Austria to study, fearing that she might get in trouble with the Revolutionary Guards.
Once in Vienna, she experienced a failed relationship which exacerbated her sense of alienation. She fell into a downward spiral that led to homelessness and drug abuse.  She returned to Tehran at 19, studied art, and after a short-lived marriage, moved to France in 1993. After completing a degree in Illustration from the Strasbourg School of Decorative Arts, she moved to Paris where she has lived ever since with her Swedish husband, Mattias Ripa.
Marie Curie was born in Poland in 1867; her maiden name was Maria Salomea Sklodowska. She moved to Paris in the 1890s to pursue her education, and met her future husband and fellow scientist, Pierre Curie.
Together, they would revolutionize the science of radioactivity, winning a Nobel Prize in Physics in 1903 for the discovery of polonium and radium. Curie would go on to win a second Nobel Prize in chemistry, following Pierre's tragic death in a horrific road accident in 1906.
The film, set in Paris in the early 20th century, offers a glimpse into the life of Marie Curie and the challenges she faced, both as a pioneering scientist working in a male-dominated field, and as an immigrant facing ostracism for having an affair with a married man.
Satrapi, herself an immigrant, insisted on including this aspect of Curie's life in her movie to reflect on a world that still wrestles with discrimination more than a century later.  She also delves into the struggles faced by Marie Curie as a woman: She would have been overlooked by the Royal Swedish Academy of Sciences for her first Nobel prize were it not for her husband's insistence that she received the Nobel as an equal partner in their research.
Besides portraying Marie's life and career after Pierre's untimely death, the film is sensitive to the unintended effects of their discovery: its life-saving properties in cancer treatments, and its life-destroying properties with the nuclear bomb in Hiroshima and the Chernobyl nuclear disaster.
"You can't talk about the science in a film about Marie Curie without the aftermath," Satrapi said in an interview with Inverse.com.  "The discoveries she made changed the face of the world [in] the 20th century."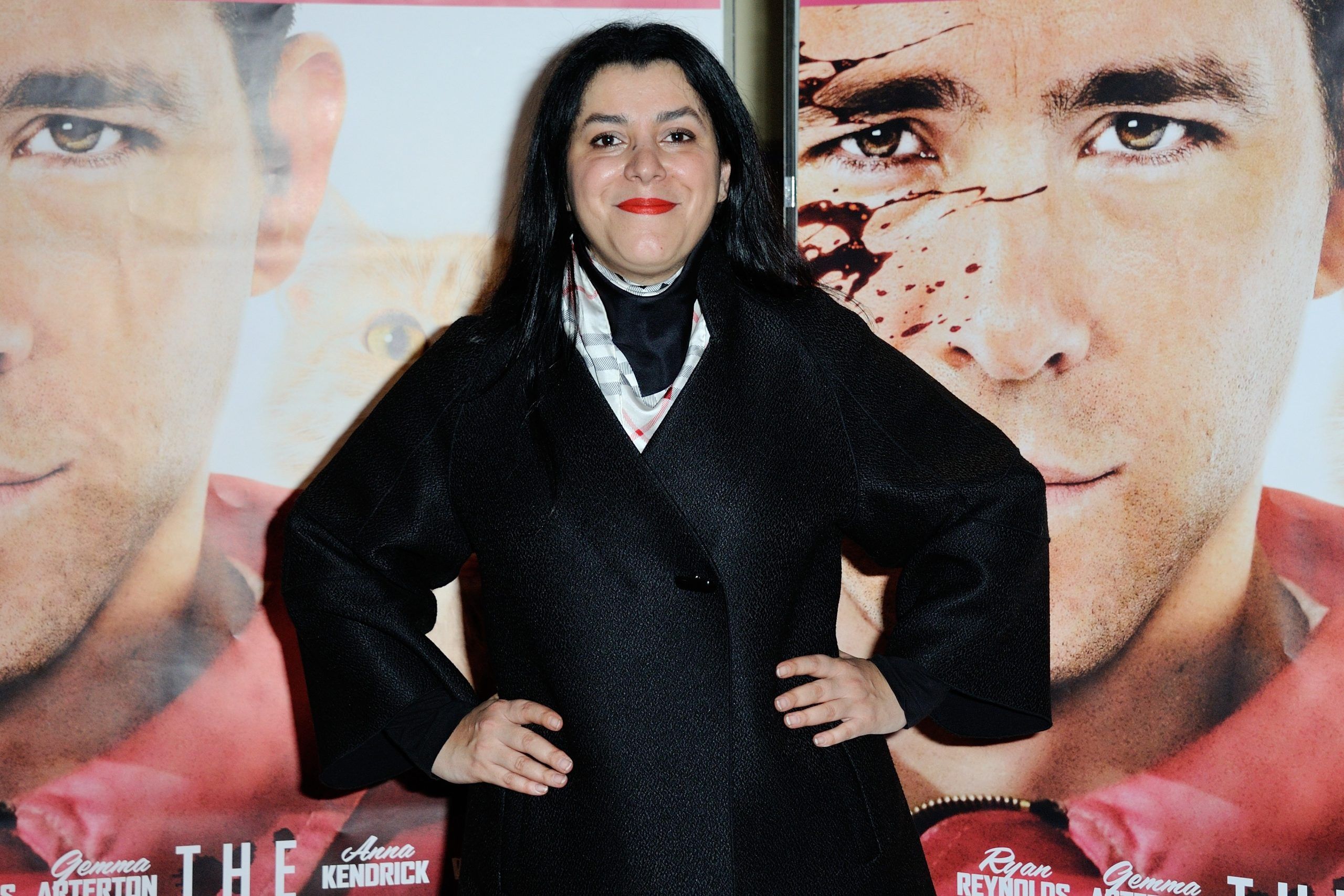 Those discoveries also, ultimately, lead to her death from exposure to radiation in 1934.
Marie Curie was a role model for Satrapi while growing up, as her mother wanted her to become an independent woman. The director said she struggled not just to tell Curie's story, but to tell it in a "new way."
"I thought everybody knew about her life, including myself," she noted. "I started studying her and then I realized I knew five percent."
"Like me, she had to leave her country in her early twenties to come to Paris to do what she wants to do, which she was not able to do in her own country. That was a point I could lean on.  She is much more fierce and much more everything than I am, but there are places I could relate to her.  I can only imagine that it was very, very hard for her."
The script's emphasis on science and the repercussions of Curie's work set it apart from more conventional biographical movies. "I'm not really a fan of biopics," Satrapi told the Los Angeles Times on July 30. "In biopics, they make people look like not real people.  You're going to become some kind of symbol of a human being that doesn't exist."
She had a different reaction when she first read the screenplay. "I had in front of me a human being who was not perfect," she said. "Sometimes she was not right. Sometimes she was overreacting.  All of that made me love her even more, because I could see in front of me somebody who I can relate to and everybody can relate to."
"It's very bizarre that we call her difficult," she added. "We accept very easily the fact that a man would be a genius and would be a difficult person."
"As soon as it comes to women, we have to be like whipped cream, we have to be soft and a little bit romantic," she said.
Satrapi wants her take on Curie and science itself to be an inspiration to young people, particularly young women.
"In 2020, we teach our girls they have to be pretty and they have to be convenient," she said. "There are like 10 qualities before being pretty and convenient – like loyalty, justice, being a good friend, being somebody with integrity – all these qualities come before being convenient. So, I hope that young girls, and boys even, they will see that, and they will think that science is cool and, more than that, intelligence is cool."
---