---
---
Nasrin Sotoudeh — the Iranian human rights lawyer who was sentenced to 33 years in prison and 148 lashes in 2019 on charges including "activities against national security," has been taken out of hospital five days after being admitted for a heart condition, Kayhan Life has learned.
Sotoudeh – who has been referred to as 'the Mandela of Iran' — was on hunger strike protesting poor living conditions inside Iran's prisons when she was admitted to Taleghani hospital after her health deteriorated. She has been on hunger strike since August 10. Ms. Sotoudeh's family say they have been kept in the dark about her health, and that her whereabouts are unknown.
"Nasrin has been banned from visiting the hospital. She is not allowed to contact anyone. Today is the 46th day of Nasrin's hunger strike. We found out she had been taken to the cardiac unit. Her condition is getting worse day by day due to the hunger strike," Ms. Sotoudeh's husband, Reza Khandan, told Kayhan Life.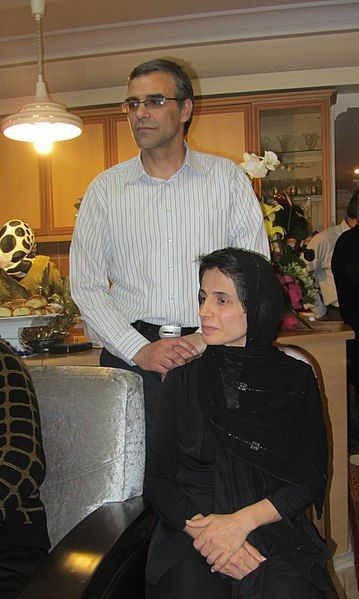 "Nasrin has five to 10 officers surrounding her 24 hours a day. The hospital staff were not allowed to carry out their duties unless the security guards allowed them to, and they seemed powerless and intimidated by the guards," he said.
Sotoudeh was charged with espionage, spreading propaganda and insulting Iran's supreme leader in 2019. She was also tried in 2010 for conspiring to harm state security and spreading propaganda when she was sentenced to six years in prison. Ms. Sotoudeh was released after serving three years of her sentence. She has always denied the charges against her.
Ms. Sotoudeh, who has supported calls to reform Iran's compulsory hijab law, has represented several human rights activists and child abuse victims in court, as well as assisting children charged with offenses.
Sotoudeh's detention has sparked global concern and condemnation.
This evening, after 5 days of confinement in Taleghani hospital, Nasrin was returned to prison in the worst of physical conditions without any medical intervention.
This act has no meaning other putting her life in danger.

— Reza Khandan (@RezaKhandan4) September 23, 2020
Amnesty International reiterated its request that the Iranian government release Ms. Sotoudeh this week.
"Amnesty International is seriously concerned about the deteriorating health of human rights lawyer Nasrin Sotoudeh, who was hospitalized with heart problems during her hunger strike. We renew our call on the Iranian authorities to release her immediately and unconditionally," Oscar Jenz, the Iran and United Arab Emirates Country Coordinator for Amnesty International UK, said.
Britain, France and Germany, collectively known as the E3, summoned their ambassadors to Iran this week to address human rights abuses in the Islamic Republic, in a diplomatic first.
As part of that coordinated effort, the UK Foreign Office handed a letter to Iran's Ambassador to Britain, Hamid Baeidinejad, which said the Islamic Republic's policy of arbitrary detention was seriously undermining its international standing.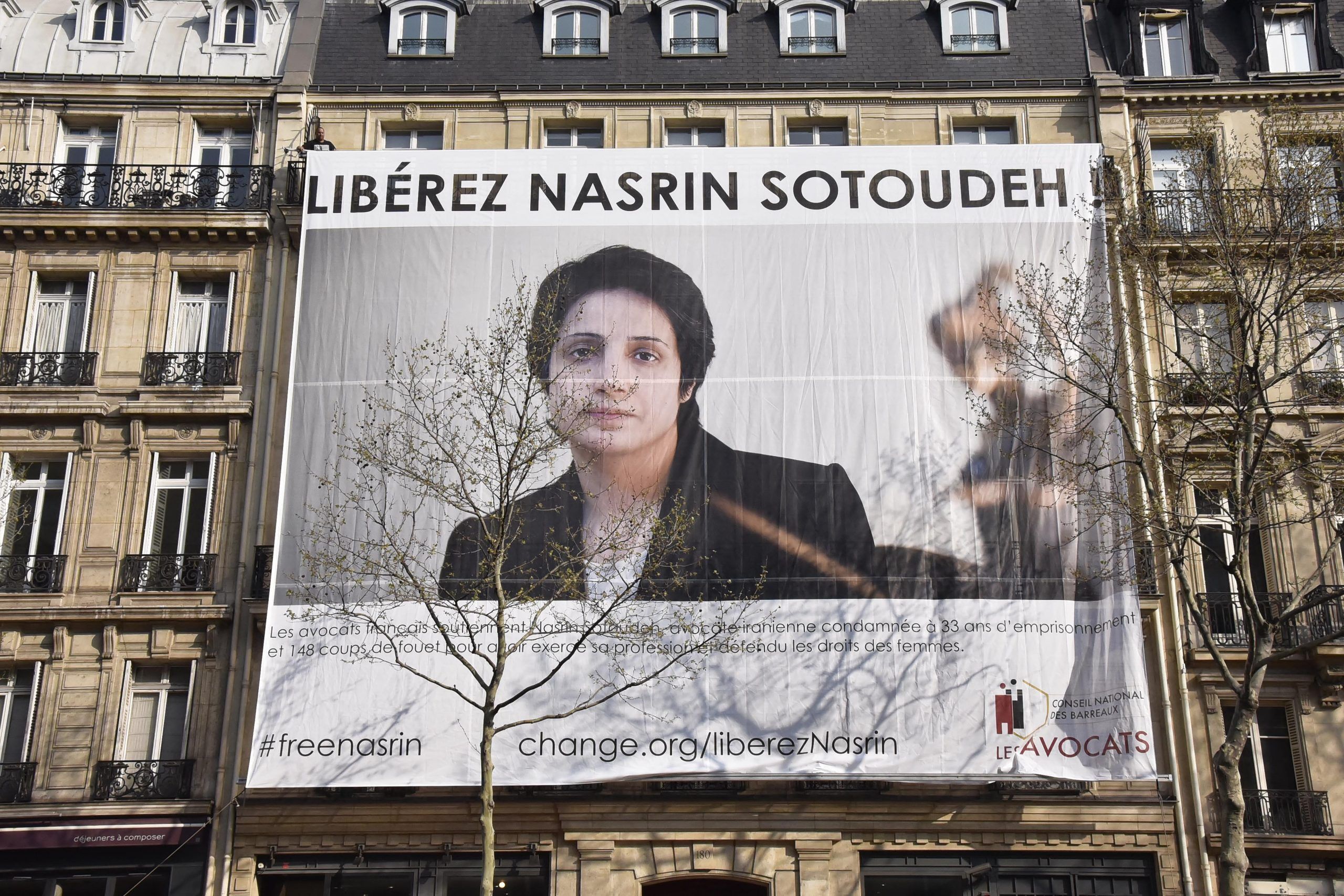 Former Canadian justice minister Irwin Cotler, who calls Ms. Sotoudeh the "Mandela of Iran," is leading a team of lawyers in Canada representing Ms. Sotoudeh. The legal team has petitioned the UN Working Group on Arbitrary Detention and several other UN experts to review her case.
Ms. Sotoudeh has also received support from prominent lawyers, activists, writers and artists around the world, as well as the European Film Academy and the Berlin International Film Festival, all calling for her immediate release.
Speaking about Ms. Sotoudeh's legal case, her husband said, "We have not been notified if there has been a change in the processing of the case," adding that he was grateful for the support his wife had received.
"Many international organizations have issued statements in support of Nasrin and her requests. Some have launched campaigns that have been very useful. We've even had political and parliamentary officials in some countries offering their support," he said.
Sotoudeh has received several awards for her work, including the European Parliament Sakharov Prize for Freedom of Thought in 2012, the Council of Bars and Law Societies Of Europe's Human Rights Award in 2019, and the German Judges Association's Human Rights Prize, which she received in September.
---