---
 By Kayhan Life Staff
---
The export of Persian rugs and handmade carpets has dropped significantly since last year, according to Mohammad Ali Zarineh, the head of the Union of Carpet Manufacturers and Weavers.
In comments reported by the Islamic Republic of Iran Broadcasting's (IRIB) TV on Aug. 31, Mr. Zarineh said: "Iran generated only $70 million from the export of its handmade carpets last year, a massive drop in revenue compared to an average of $500 million in previous years. While Iran's Border and Customs cleared $50 million in export revenue, some $20 million was generated from the sale of carpets taken out of the country as baggage by travelers."
"We cannot blame the coronavirus for this massive drop in export revenue," Zarineh noted. "The problems facing exporters are primarily caused by the government and stringent laws and regulations on handmade carpets' production. Manufacturers must import most raw material but cannot take advantage of the government's low foreign exchange rate. Exporters have six months to return the money to the country, using Nima App for foreign exchange."
"Carpets are not a product that sells fast in foreign countries," Zarineh explained. "However, the government gives exporters only six months to return the money to the country."
Many carpet-weaving workshops have gone out of businesses in recent years, mostly because of the economic crisis, hyperinflation, and a drop in demand.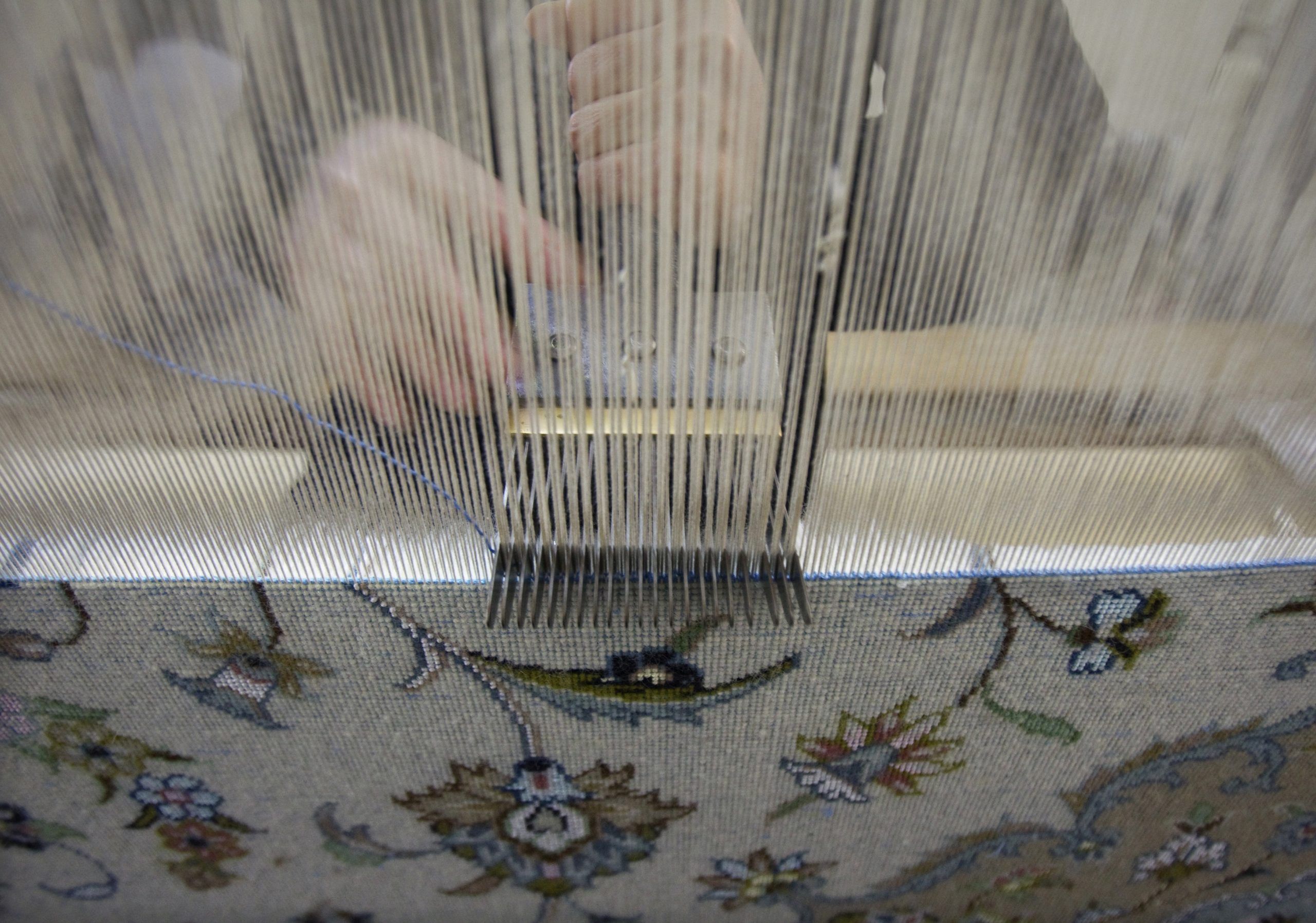 Handmade Iranian rugs are still popular among foreign tourists and collectors. It is, however, becoming increasingly difficult to operate the workshops that produce high-end rugs. It is not cost effective to make these luxury items.
The Iranian carpet industry has at the same time been severely affected by the lack of government support and by failed trade and export policies. The industry has been harmed by crippling U.S. sanctions, which have enabled Chinese and Turkish machine-made carpets to replace high-end Iranian products in international markets. China, Turkey, and India have also monopolized the Iranian domestic carpet market
"Unfortunately, Chinese, Indian and Pakistani carpets have replaced Iran in the European and U.S. market," Zarineh said. "The government can do more to promote Iranian carpets worldwide. Sadly, the Iran National Carpet Center has become progressively ineffective. The Iranian carpet industry is in terrible shape."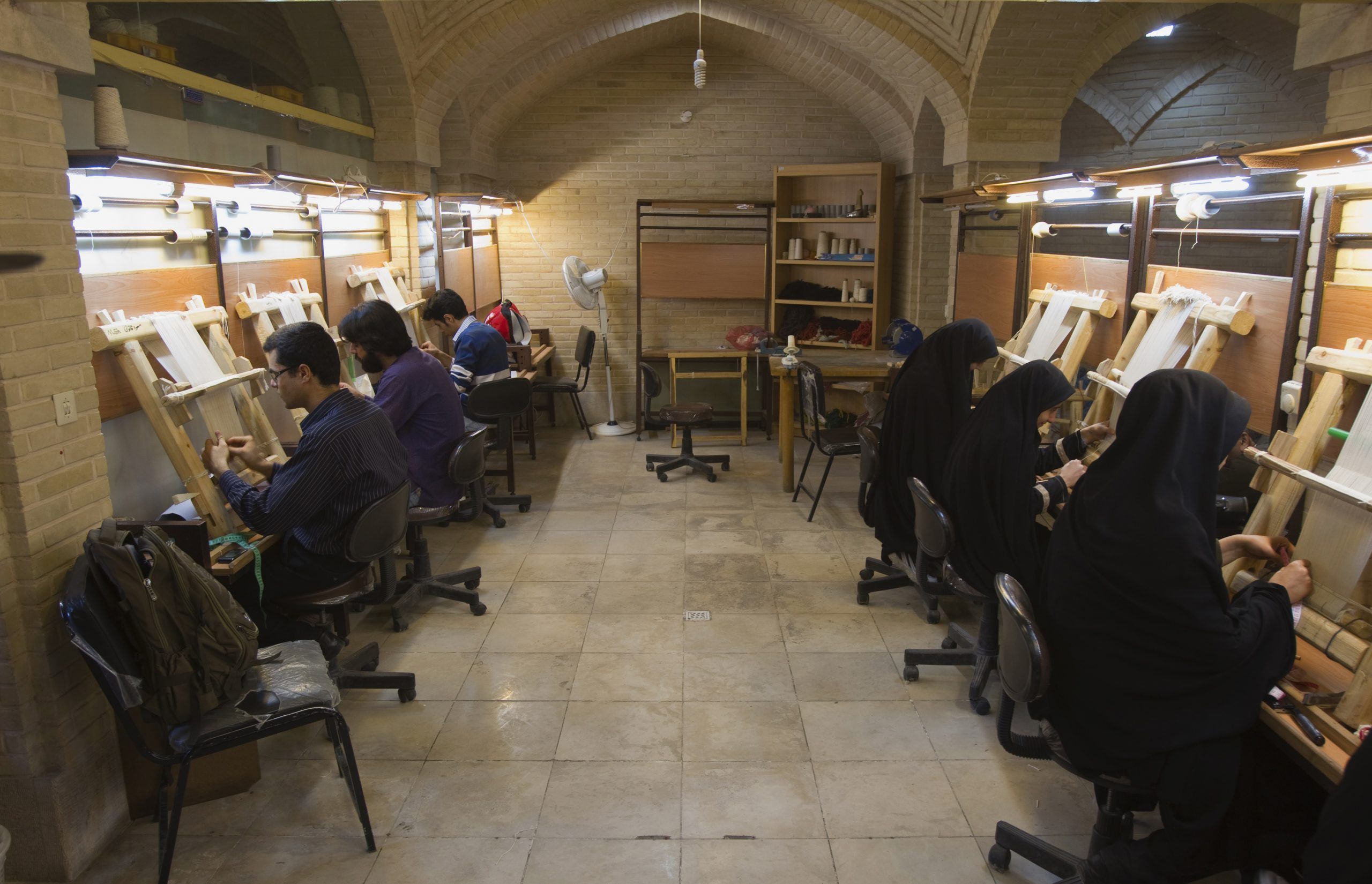 "Although we can produce most raw materials in Iran, including silk, thread, and wool, we import them," Zarineh noted. "We should use domestic sheep's wool that is going to waste in slaughterhouses and tanneries."
Not having workplace insurance and benefits is another major problem facing carpet weavers. The government has been promising to provide them with insurance for many years. However, nothing has happened yet. Lack of workplace insurance has forced many weavers to quit and seek jobs in other industries.
"There are 1.3 million carpet weavers in the country, of whom only 500,000 received workplace insurance in the last five years," Zarineh explained. "However, the number dropped to 200,000 after the government stopped supporting the workplace insurance scheme."
"The deteriorating situation has caused many Iranian rug artisans to leave the industry and find jobs in other fields," Zarineh added.
This article was translated and adapted from Persian by Fardine Hamidi.