---
 By Kayhan Life Staff
---
The Royal Danish Navy frigate Iver Huitfeldt has joined a surveillance operation in the Persian Gulf and the Strait of Hormoz, the Paris-based Naval News website, which reports on naval defense developments, said on Aug. 27.
The report was confirmed by the Marine Traffic website, which provides real-time information on the movement of ships and the current location of vessels in harbors and ports.
"After two weeks of sailing, the Royal Danish Navy Frigate Iver Huitfeldt has now arrived in the Arabian Sea and formally entered Operation Agenor, on Aug 25," Naval News said. "Agenor is a maritime surveillance operation that aims to strengthen Europe's ability to assess the situation, monitor maritime activity, and guarantee freedom of navigation in the Persian Gulf and the Strait of Hormuz."
"A large part of the world still depends on oil exports from the Persian Gulf, and therefore this strait has great significance for large parts of the world economy. Danish ships also often sail through the Strait of Hormuz and thus make up an important source of prosperity and employment in Denmark," a statement by the Danish Ministry of Defense said. "Denmark is the world's 5th largest maritime nation — therefore we also have a responsibility to ensure free shipping through the strait."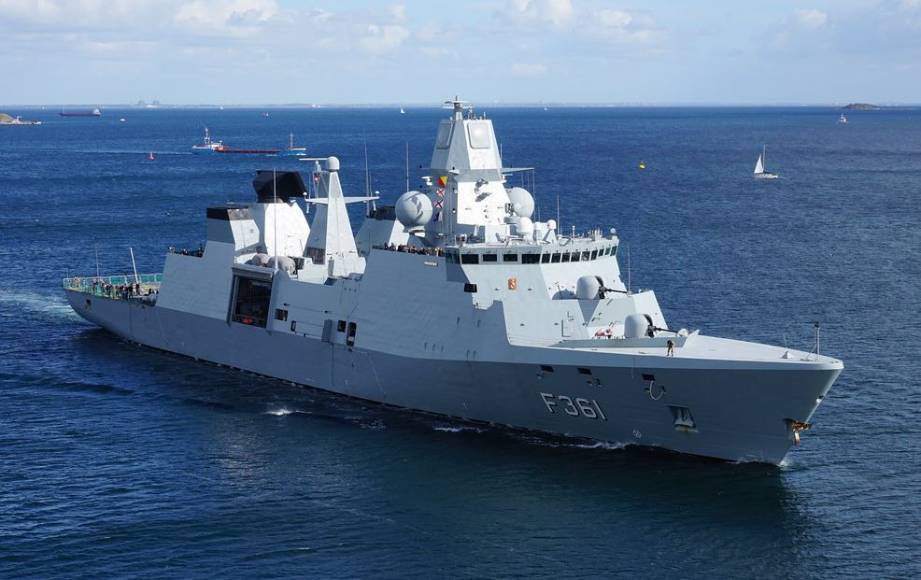 Frigates from the Danish Navy joined the European-led Maritime Awareness mission in the Strait of Hormoz (EMASOH) in January.
"The French-led EMASOH seeks to ensure the stability of the region by defining an aim and autonomous mapping of the regional security situation and preserving freedom of navigation," a statement by the French Ministry of Europe and Foreign Affairs said.
"Sharing the assessment that the current situation in the Gulf and the Strait of Hormuz remains unstable in a region critical to global stability, and supporting the de-escalation approach for dealing with regional security issues, the governments of Belgium, Denmark, France, Germany, Greece, Italy, the Netherlands, and Portugal politically support the creation of a European-led maritime surveillance mission in the Strait of Hormuz (EMASOH)," the statement added. "We welcome any contribution in kind as already declared by Denmark, France, Greece, and the Netherlands to this effort."
Commodore Hossein Khanzadi, the Commander of the Islamic Republic Navy, recently said Iran was on the verge of developing supersonic cruise missiles.
"We will gain supersonic cruise missiles soon. This is a priority for us." Commodore Khanzadi was quoted by the Tehran-based Asre Iran online newspaper on Aug. 23 as saying.
The Islamic Revolutionary Guards Corps Navy (IRGCN) and the Iranian Navy continue to harass and attack commercial vessels in the Persian Gulf and Strait of Hormoz.
This article was translated and adapted from Persian by Fardine Hamidi.