---
By Tara Biglari
---
Earlier this month, crowds of attendees, young and old, gathered at the plush premises of Sotheby's London to view the works of 38 acclaimed Middle Eastern contemporary artists.
The weeklong exhibition, titled 'Kahlil Gibran: A Guide for Our Times,' was part of an ongoing international peace-building mission by the art non-profit Caravan. Created to address the discord that exists between the cultures of the Middle East and the West, Caravan regularly puts on events to promote mutual understanding.
The works on display were inspired by Lebanese-born poet-artist Kahlil Gibran and his general message of peace and harmony, as conveyed in his many poems, writings and art, most notably his best-selling book The Prophet. Gibran passed away in 1931, but his legacy of promoting universal values that bind humans together, regardless of race and ethnicity, lives on.
Caravan Founding President Paul-Gordon Chandler channelled Gibran's message to showcase this diverse collection of Middle Eastern artists. It was important, he said in a conversation, for Western audiences to have the opportunity to experience this art, "a powerful vehicle that challenges stereotypes and creates a platform for insight and understanding."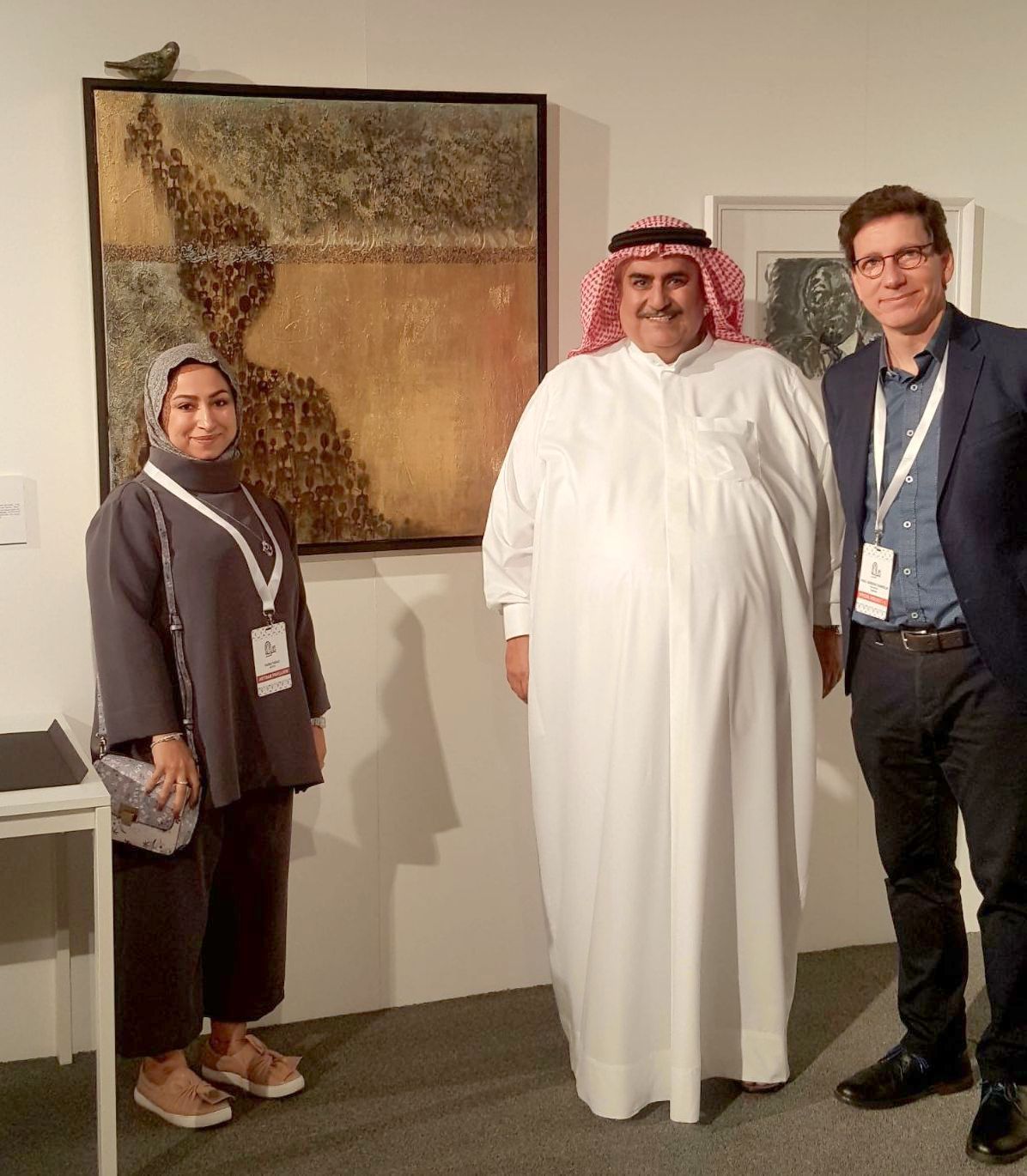 Kahlil Gibran, who emigrated from Lebanon to the U.S. in the late 1800s, visited London during his travels, and was deeply moved by the paintings of William Blake and J.M.W. Turner. This inspired him to devise an ambitious plan to reconcile the faiths in the Arab world through the prism of writing.
The artists whose works are on display include Soheila Sokhanvari, Rana Chalabi, Ibrahim Khatab, as well as Taiba Faraj, Ghada Khunji and Farah Monfaradi, who all share a mutual Persian heritage. The works on display are multi-disciplinary and include sculptures, paintings, and mixed media.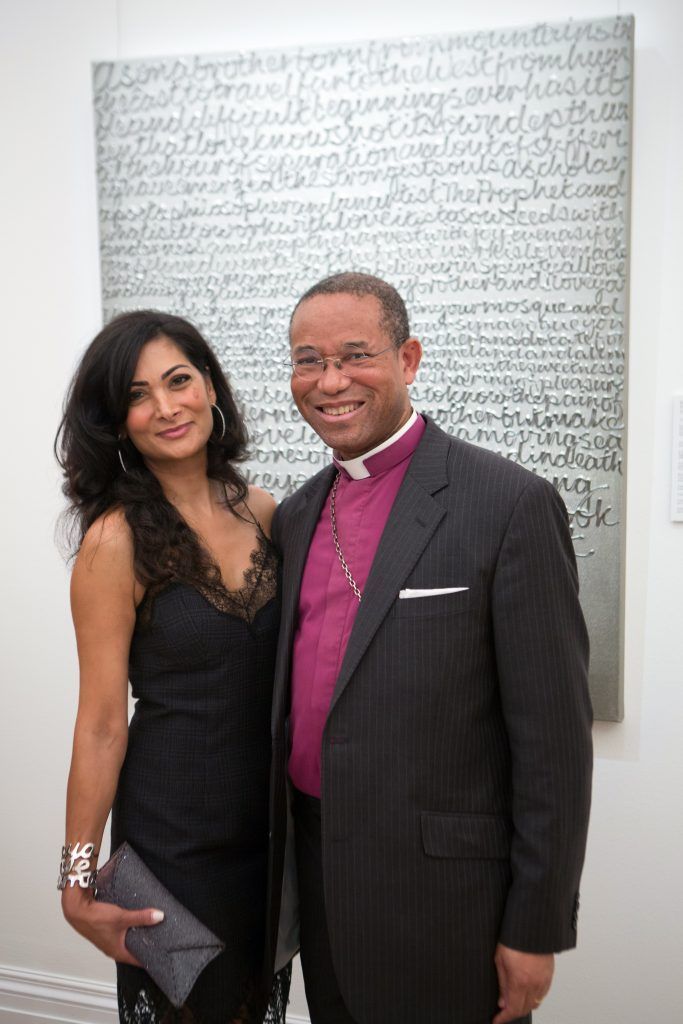 Chandler, an Episcopal/Anglican priest, said the exhibition had "a deeper universal message of peace and harmony" that was "explored from numerous angles and through a variety of mediums, which illustrates how nuanced and layered communication through art can be."
Works in the exhibition channeled Gibran's message in a variety of ways.
Farah Monfaradi's canvas piece 'Do You See Me?' incorporates text from an interview with Gibran. The last line is taken from a quote that Gibran requested to be written by his graveside – "Close your eyes and look around, you will see me in front of you" – which is the inspiration for the title of the work.
Ghada Khunji's photomontage 'AlMitra' depicts a floating female prophet looking to the sky. The holy figure gazing into the vast expanse is linked to Gibran in his novel "Broken Wings," where God is a woman who can only be reached through love.
Lastly, in Taiba Faraj's 'Caravan,' a mixed-media work on canvas, a female figure is depicted with dozens of people within her and a bird over her head. According to Faraj, this is a metaphor for how God is within us, and how we all travel together in the carriage of humanity. The bird is a symbol of peace, pointing to the necessity of harmony in the world.
---
For more information on the exhibition, please visit the link below:
KAHLIL GIBRAN: A Guide for Our Times
---
Photography Credits Go To Marc Gascoigne and CARAVAN Arts
---