---
By Tim Cornwell
---
On a recent visit to Iran, the British-Iranian playwright Javaad Alipoor found himself at the Tehran Museum of Contemporary Art, looking at a work by the painter David Hockney. Hockney — who last year became the world's most expensive living artist, after one of his paintings sold for $90 million– was born and trained in Bradford, Yorkshire (northern England) the city where Alipoor grew up.
The British-Iranian writer, director and performer felt a burst of Yorkshire pride to discover the piece among the museum treasures. "I got parochially over-excited when I saw the label in Persian, like a Yorkshireman on tour," he said in an interview, with his strong northern British accent, acquired growing up on a council estate, still intact.
Alipoor was seated at a coffee table outside the Traverse Theater, the home of some of the best work in the Edinburgh Fringe Festival in Scotland. His new play "Rich Kids:  A History of Shopping Malls in Iran" uses a recreated Instagram feed in a hi-tech stage exploration of the lives of two young Iranians famously and tragically killed in a 2015 Porsche car crash.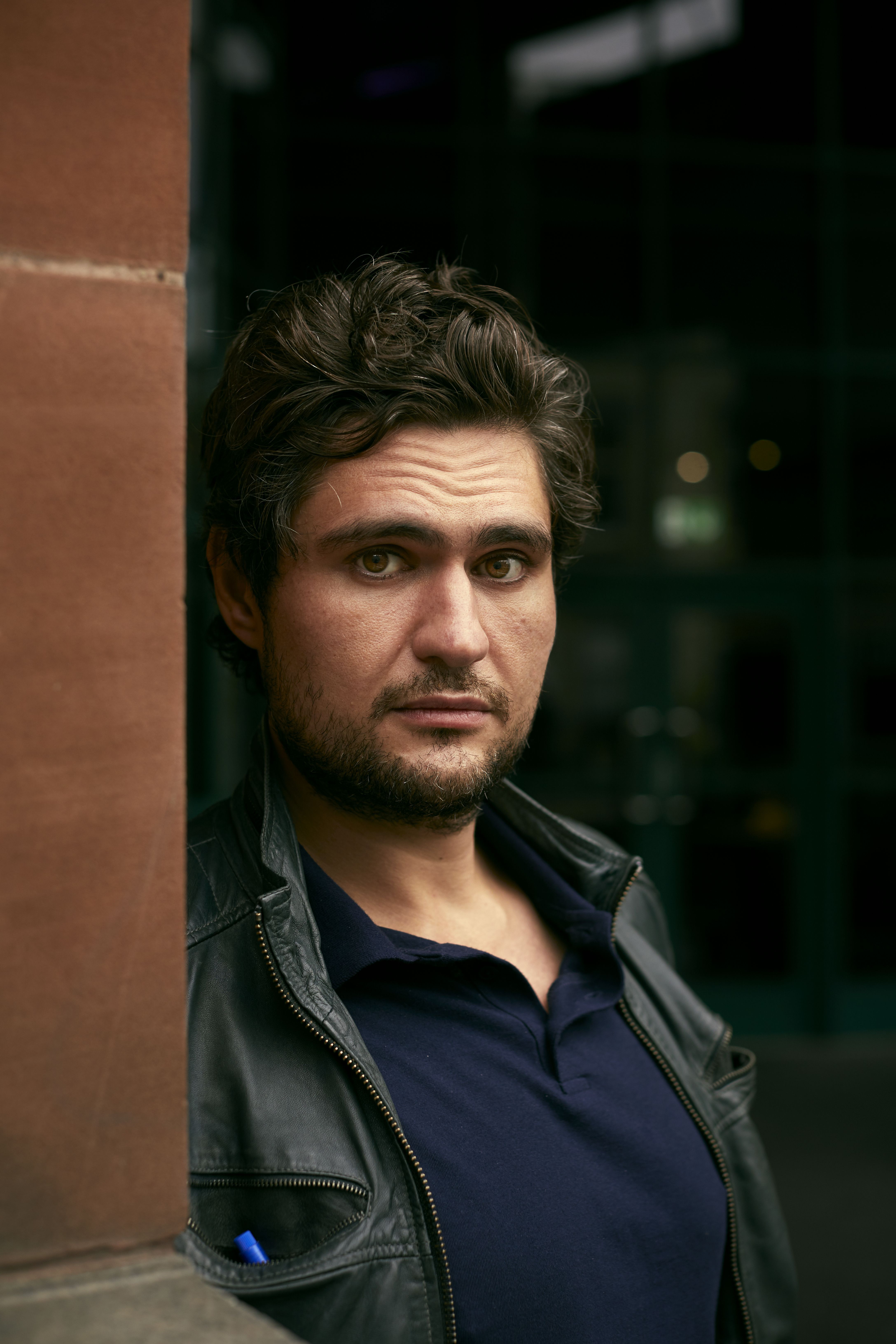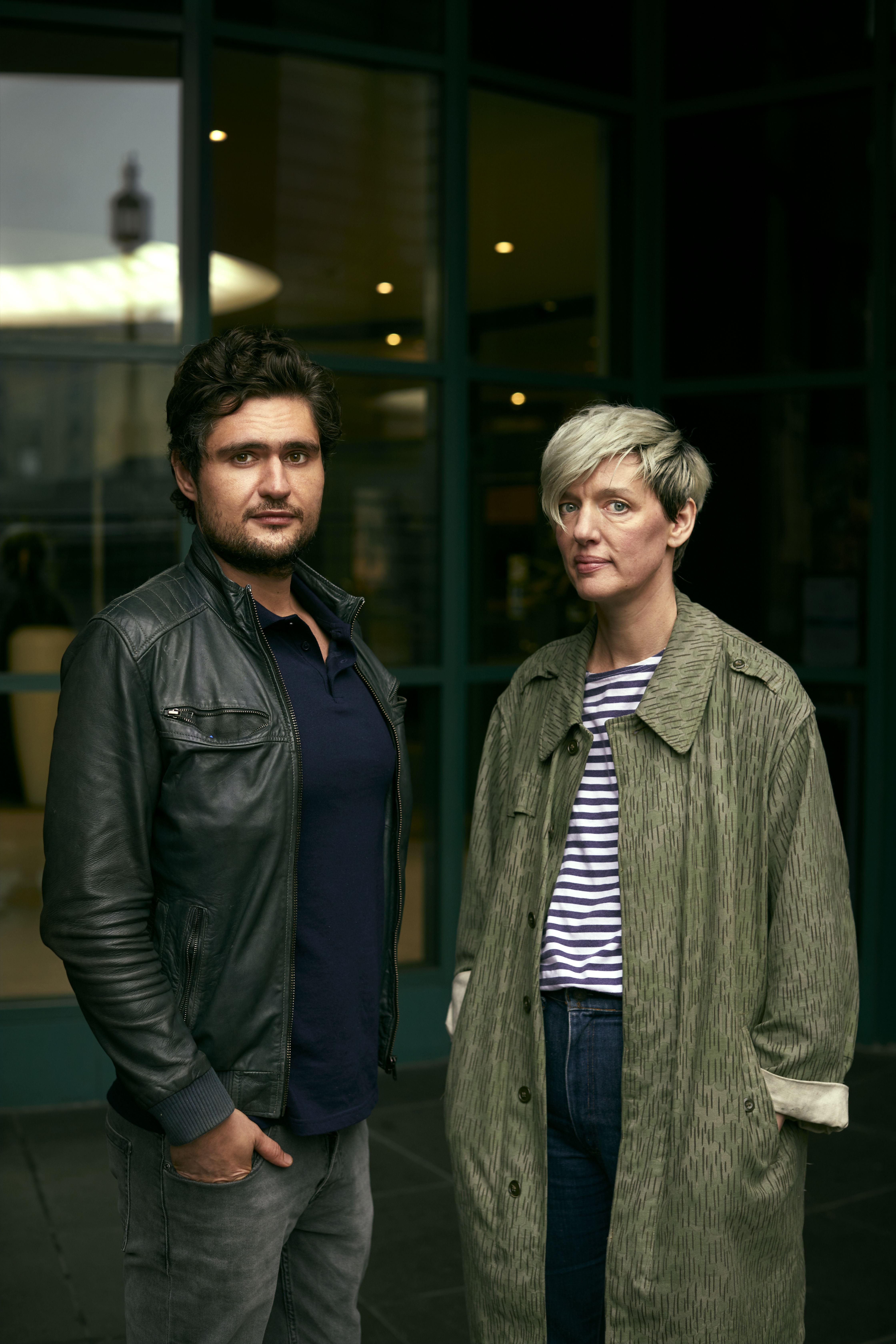 Rich Kids tells and partly imagines the stories and images of Parivash Akbarzadeh, 20, and  Mohammad Hossein Rabbani-Shirazi, 21, from a prominent revolutionary family,  who both died when she crashed his bright yellow Porsche in a Tehran street in 2015. Their sad deaths became a global news item, shining a new and uncomfortable light on Iran's young and wealthy elite, as captured in the infamous instagram hashtag #richkidsoftehran.
The play won a coveted "Fringe First" award at Edinburgh, given to a handful of the hundreds of new productions in the world's biggest theater and comedy festival. Alipoor's first Edinburgh play, "The Believers Are But Brothers," won the same prize two years ago, using a live WhatsApp group to help tell the story of two British recruits to the Syrian war.
Theaters typically tell audiences to turn their mobile phones off. In these two plays, Alipoor tells them to turn them on, and log in, to be able to follow and join social media streams aspart of the drama.  One festival, two award-winning, high-tech and topical plays: this summer sealed his place as a rising star of British theatre.
In Saudi Arabia, an accident like the one portrayed in "Rich Kids," with the privileged rich driving cars that ought to be on race tracks, might be unremarkable, Alipoor said. In Iran, it offered "hypocrisy and betrayal, and these are the things tragedy is made of."
Full of technical challenges, the set is modelled on an Instagram grid, with 36 looping images projected at any one time on stage as Alipoor and co-performer Payvand Sadeghian narrate.
The show is never a political polemic.  It broadens out to look at consumerism and digital culture, privilege and power, with a pervasive sense of the end of days,  and of time ticking.
Javaad Alipoor was born in Britain and raised in Bradford by an Iranian father who opposed and then fled the Shah's regime as a student, and an "old-fashioned Labour lefty" mother who loosely converted to Islam when they met. He speaks Persian, has dual British and Iranian nationality, and "culturally feels Iranian."
Yet while his outlook and interests are global, his roots are also in Yorkshire. The largest county in England, it's a place that claims its own cultural identity, boasts a tradition of common sense, reliability,  mining, Left-wing politics, cricket,  and more recently a large Asian population.
"Iranian, I massively get, but I don't feel hugely attached to the word British.  I feel attached to Yorkshire," he said. "I find it really inspirational. It's about when you don't come from somewhere.    I feel like a Yorkshireman and I feel like an Iranian."
Racism, when he encountered it, came from people who assumed he was Pakistani, and threw the 'Paki' epithet at him.
Alipoor first came to the Edinburgh festivals as a student from the University of Leeds, acting and writing in small plays. A self-described "failed physicist," he spent much of his university time as a DJ in house and techno music.
After working as a youth and community worker, he saw an ad for a government-funded project offering free theater training to people who identified as Asian.
Alipoor counts himself as coming from a tradition of radical contemporary British theater, with a growing role for women and minorities, and "never set out to make a show about Iran," he said.
He recalled "super-establishment white-led organizations"  approaching him and saying: 'Do us the Iran thing, explain the Iranian revolution to people, explain what it means to be a contemporary Iranian person,' and I'm not in the business of that." He added:  "There are  80 million stories there in Iran, and I am not myself in a position to be an ambassador."
At the same time, his Iranian heritage has taught him to think about politics internationally, and provided a rich artistic and intellectual background to delve into. He can shift from a discussion of Brexit Britain's amnesia about its former empire  (Bradford voted for Brexit),  to the historian Ervand Abrahamian's book "The Coup," to the Shiraz Festival of Arts in the 1970s.
His 2017 play "The Believers Are But Brothers" used WhatsApp to look at how social media and the internet were facilitators and tools for both Islamic extremists and the far right in the US. The show also puts violent video combat games center stage. It won global praise for a remarkably nuanced take on how two young British Muslims are drawn into the Syrian conflict — projecting radicalism partly as the product of dead-end lives. frustrated masculinity,  in struggling post-industrial British cities.
Now, Alipoor has his heart set on another ongoing project, "My Brothers' Country," for which he is seeking producing partners. It explores another very Iranian episode:  the story of Fereydoun Farrokhzad, the singer, poet, and TV host, murdered in exile in Germany in 1992.    The play promises to explore "the transcendence of art, sexuality, religion, the birth of the modern Middle East" and a man who was a diaspora icon.
Farrokhzad's  death, attributed by some to the Iranian secret services, is "mired in myth," Alipoor said.   "He was a really interesting and weird and slightly insane figure.  There's an interesting show to be made."
---
More images from Rich Kids below: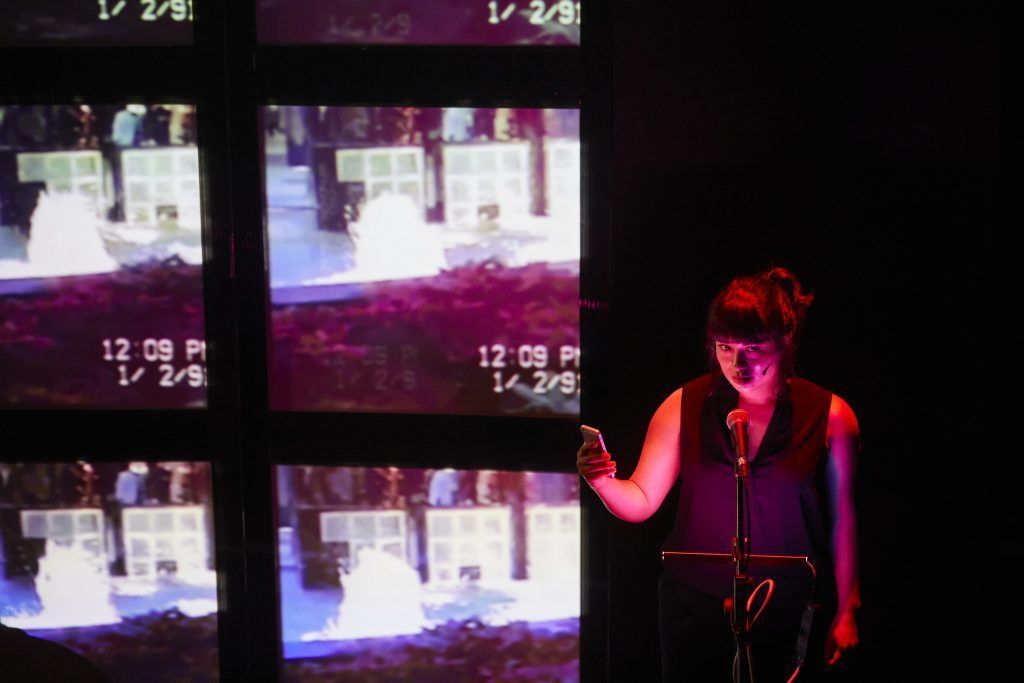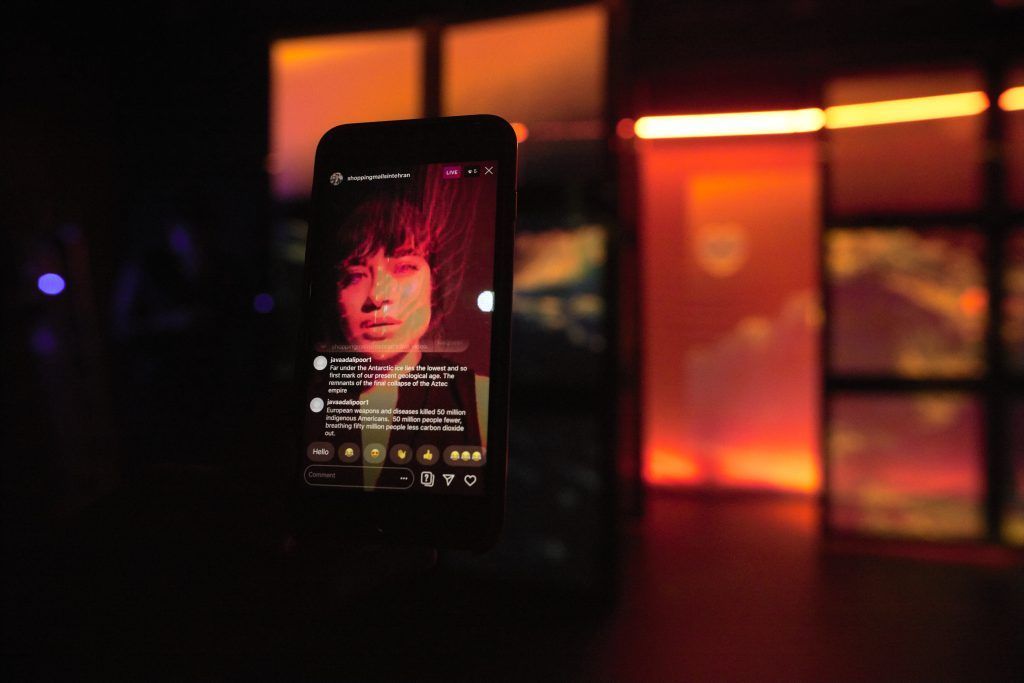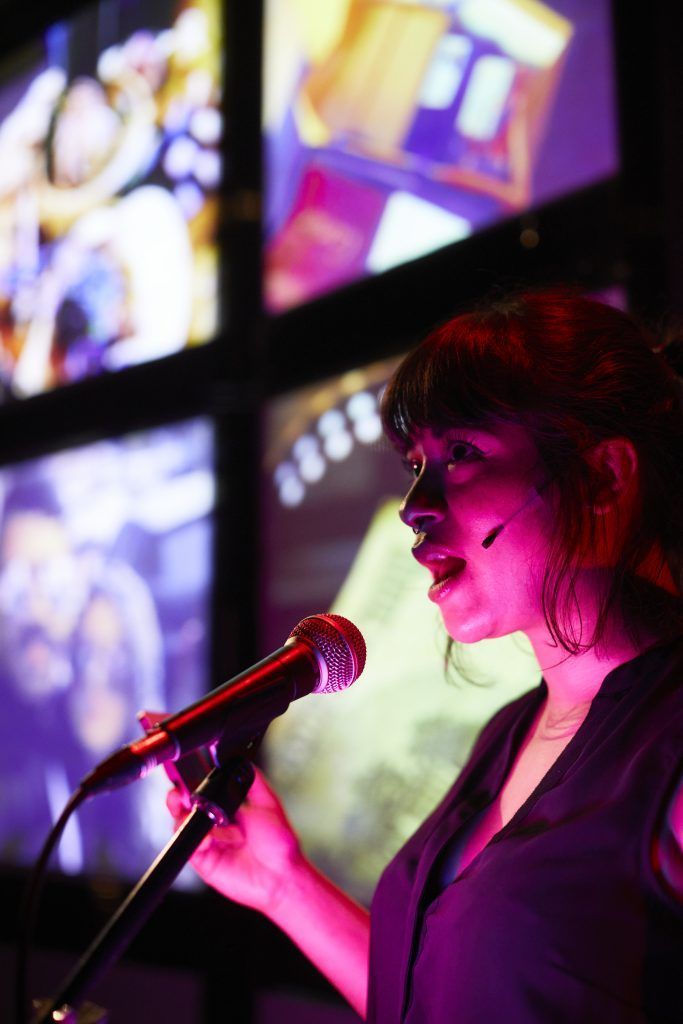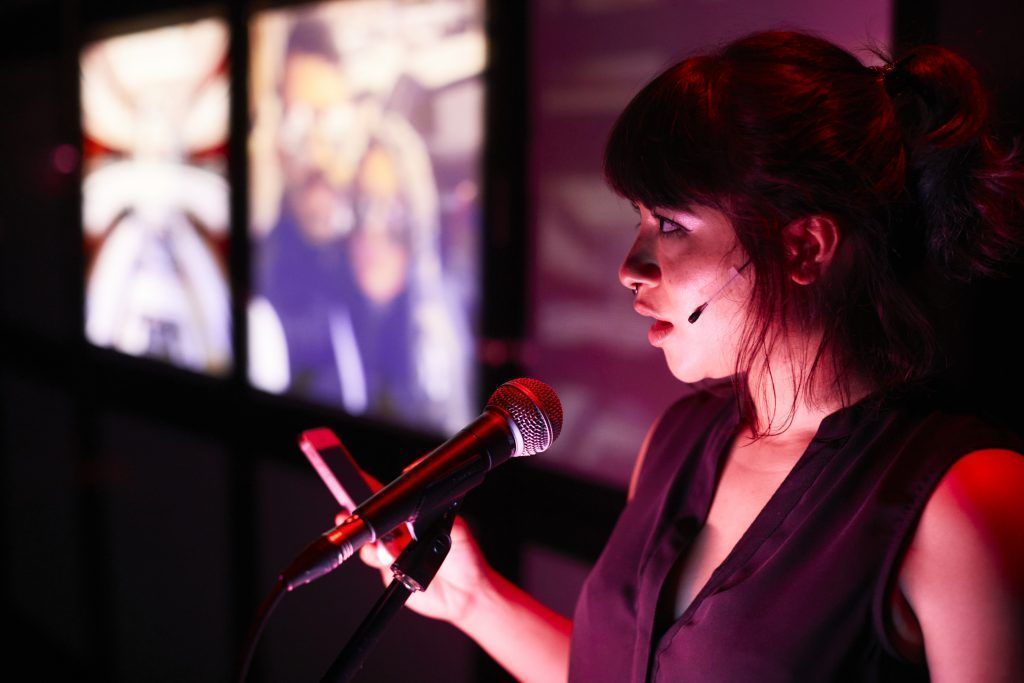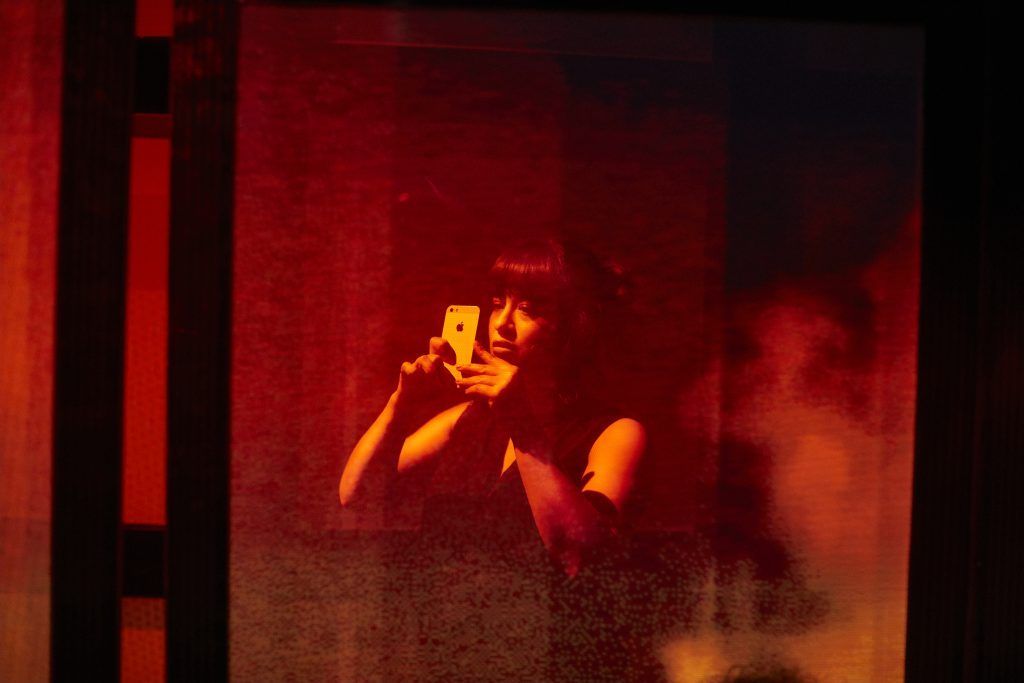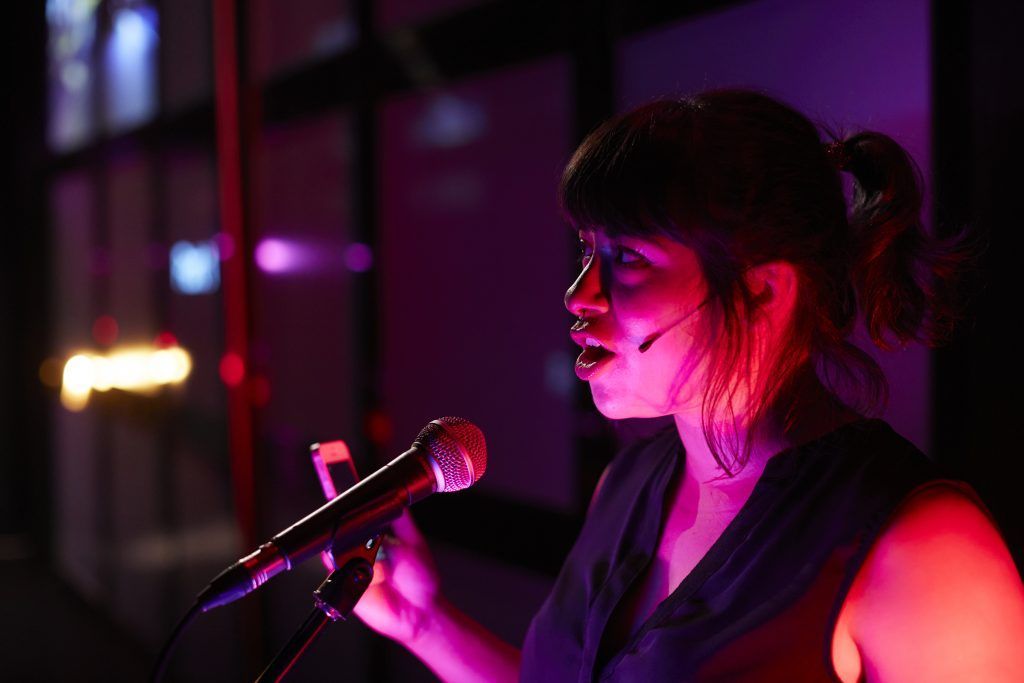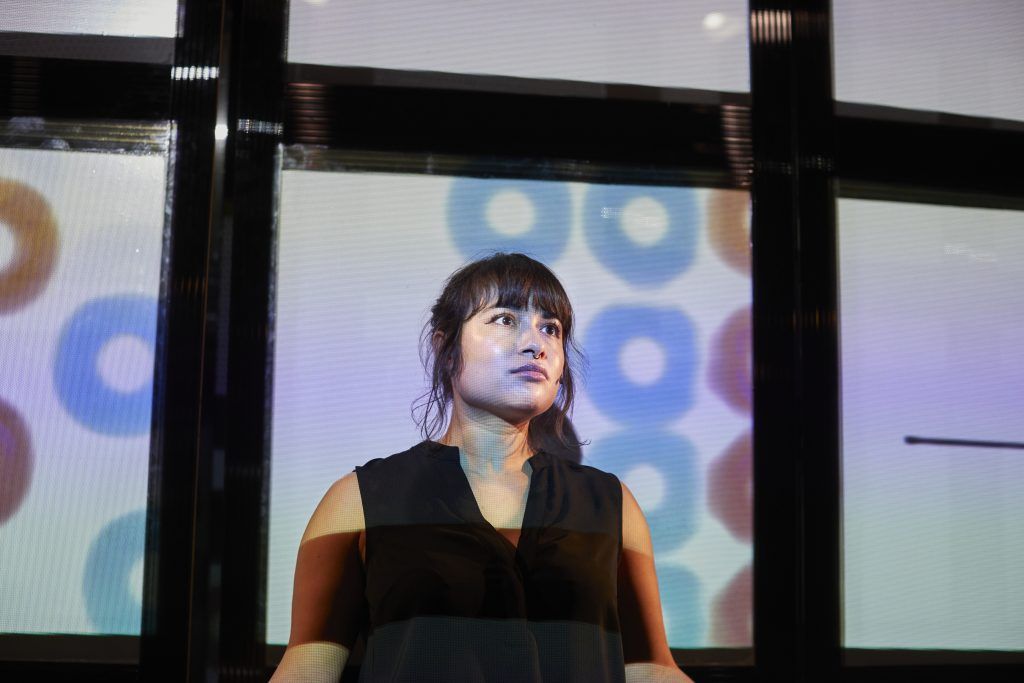 ---