---
In September of this year, London will host an exhibition of previously unseen works by the late painter Bahman Mohasses (1931-2010), known as "the Persian Picasso."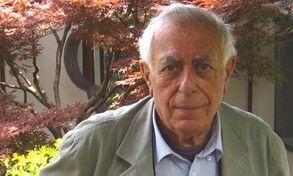 Mohasses is one of the most expensive Iranian artists at auction. A large oil painting by him broke records at a Sotheby's auction last year, selling for GBP585,000 (roughly $780,000), twice the minimum estimate. Another large oil painting sold at Sotheby's in April for a nearly equivalent amount.
The Mohasses exhibition will be held from September 28th until December 8th at the Mosaic Rooms, a non-profit art gallery and bookshop dedicated to supporting and promoting contemporary Arab and Iranian culture in London. The venue, which celebrates its 10th anniversary, offers an independent platform to emerging and established figures.
Describing Mohasses as "Iran's most famous and provocative modernist painter," the Mosaic Rooms said Mohasses "bridged Iranian history and Western modernism, conducting a unique intercultural dialogue with the Surrealists, Alberto Giacometti and Henry Moore."
The Mohasses exhibition is curated by Morad Montazami (born in 1981), an art historian, publisher and curator who has been Tate Modern's Adjunct Research Curator for the Middle East since 2014, supported by the Iran Heritage Foundation.
Prior to that, Montazami was Professor of Art History, Visual Culture and Cultural Studies at the Advanced Institute of the Arts of Toulouse, France.  He co-curated "Unedited History: Iran 1960-2014," a group exhibition on Iranian modern visual culture that was shown at the Musée d'art modern de la ville de Paris (2014) and at Rome's MAXXI (2014-2015).  In 2016, he curated "Volumes Fugitifs: Faouzi Laatiris et l'institut national des beaux-arts de Tétouan" at Rabat's Musée Mohammed VI d'Art Moderne et Contemporain.  His latest exhibition, "Bagdad Mon Amour" just opened in March at the Institut des cultures d'Islam in Paris.
Starting in January 2019, the Mosaic Rooms will host a group exhibition curated by another Iranian, Azar Mahmoudian. The show will explore the dynamics of artistic production in Iran, focusing on artistic initiatives, self-organized art initiatives, and self-publishing. It will feature newly commissioned and existing artworks and will run from January 18th through March 30th.. Azar Mahmoudian is an independent curator, educator, and researcher based in Tehran.  She co-ran "kaf", a collective project space for art and theory in Tehran between 2010 and 2015.  She was part of the Gwangju Biennale curatorial team in 2016 and is currently working on a long-term screening program for Savvy (Berlin), Tensta Kunsthall (Stockholm), the Royal College of Art (London), and Fundació Antoni Tapies (Barcelona).
The Mosaic Rooms were founded in 2008 as a non-profit initiative of the A.M. Qattan Foundation, a not-for-profit developmental organization working in the fields of culture and education and focusing on children, teachers and young artists. The Mosaic Rooms have become a multidisciplinary space dedicated to contemporary culture from and about the Arab world, with art exhibitions, film screenings, current affairs talks, book launches, artist residencies and learning and engagement programs.
The Mosaic Rooms are open from 11 a.m. to 6 p.m. Tuesday to Saturday. Entry to the exhibitions is free.
---
---