---
Britain's most extensive exhibition of Iranian art and design in 90 years will open at the Victoria & Albert Museum in London in October 2020, the museum has announced.  The exhibition will gather some 300 objects spanning 5,000 years of history.
"Epic Iran" will represent ancient, Islamic and contemporary Iran, and tell the story of the country from 3,000 B.C.E. to the present day.
There will be illuminated manuscripts, metalwork, sculpture, ceramics, carpets and textiles, as well as photography and film — from the collections of the V&A itself, but also from major museums around the world and from private collections including the Sarikhani Art Collection.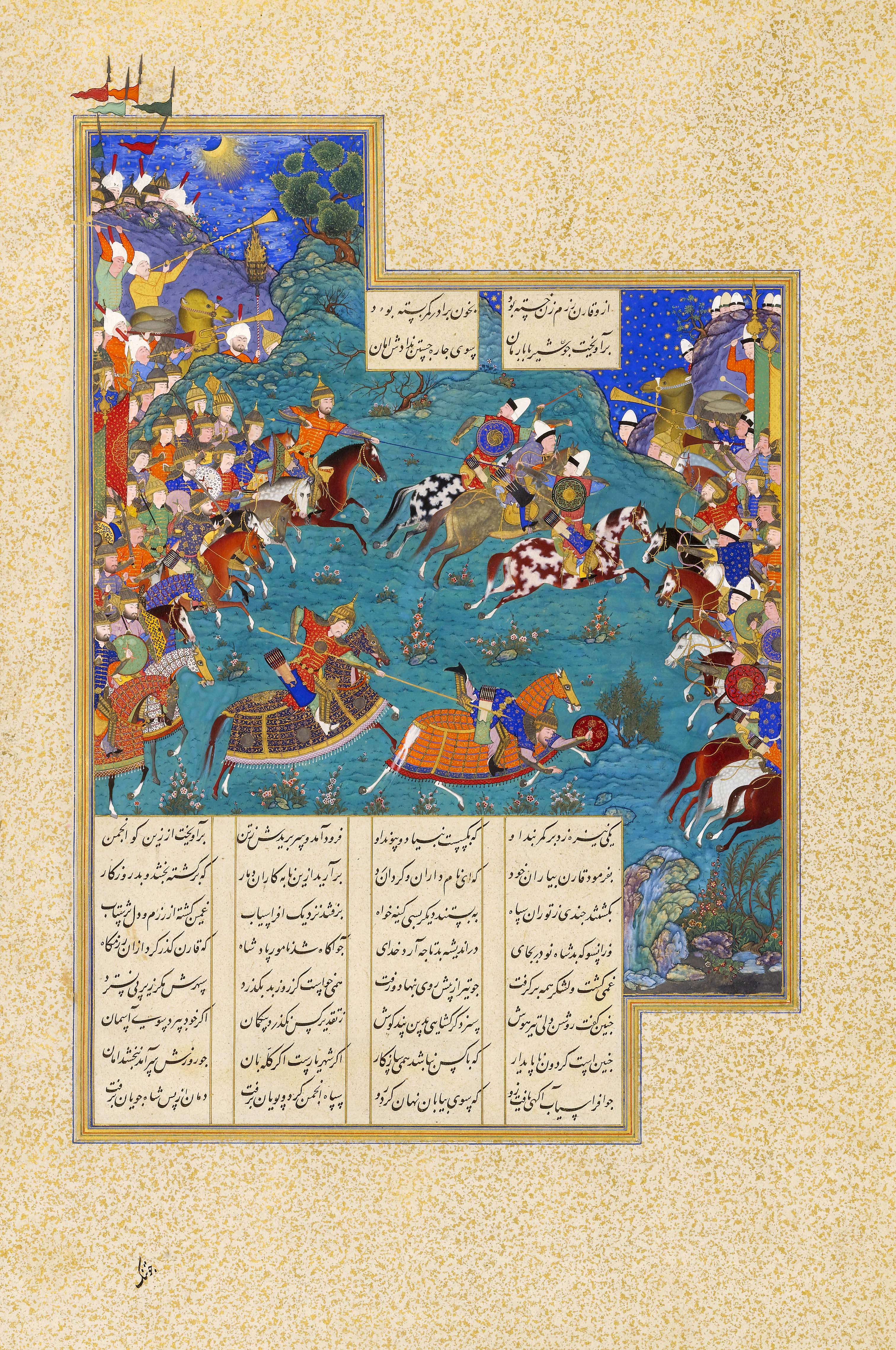 "At a moment when tensions between East and West seem only to be escalating," said V&A Director Tristram Hunt at a press conference last week, "this exhibition will serve a vital and important purpose in enabling audiences in Britain to learn more about the art, design and culture of one of the world's greatest historic civilizations."
Speaking to individual reporters later that day, Hunt said he was in talks with the Iranian embassy in London but also with the National Museum of Iran to borrow objects for the exhibition.
The discussions, he said, were complicated by the acrimonious relations between Iran and the West. The U.S. has pulled out of the nuclear deal with Iran and tightened sanctions against the Islamic Republic.
Mr. Hunt acknowledged that as the geopolitical circumstances got more difficult, it could become tougher to secure the loans from the National Museum. But that made the exhibition all the more crucial, because it was important "that we think about broader narratives and understandings about civilization in this country," meaning Iran.
The V&A's collections of Iranian art date back to the 1870s. They include the priceless 16th-century Ardabil carpet, the world's oldest dated carpet, which was bought by the museum for 2,000 pounds in 1893, and is on permanent view (though it is lit only for 10 minutes every half hour to prevent its beautiful colors from fading).
The V&A is the world's largest museum of art and design. Its collections contain more than 2.3 million objects covering more than 5,000 years of human history. Queen Victoria laid the foundation stone for the museum in 1899.
---