By Ahmad Rafat
Iranian filmmakers and actors won three awards in the Horizons (Orizzonti) section of the Venice Film Festival earlier this month. The section runs parallel to the main festival competition.
Dominique Welinski and René Ballesteros received the prize for best screenplay for Alireza Khatami's film "Los Versos del Olvido."
Vahid Jalilvand won the best director award for his film "No Date, No Signature." This is Jalilvand's second full-length feature film. For his role in the same movie, Navid Mohammadzadeh picked up the best actor award. The film, which looks at class structure in Iranian society, tells the story of a medical examiner struggling with his conscience.
Speaking about the moral dilemma faced by the film's protagonist, Jalilvand said: "An artist allows his preoccupations and obsessions to overcome and envelop his work. Someone once said that a director makes only one film during his career. He just splits it into many takes and stretches it through time. That single film addresses the pain that needs to be expressed."
Ali Asgari and Farnoosh Samadi's "Disappearance" was also screened in the Horizons section of the Venice festival. Despite receiving rave reviews, it failed to win any awards. The film stars Nazanin Ahmadi, Pedram Ansari and Sadaf Asgari. It's the story of a young couple who, in the course of one night in Tehran, go from hospital to hospital in search of help.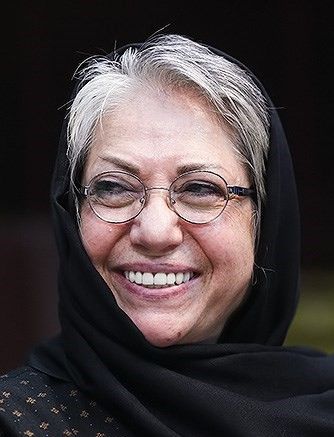 Asgari and Samadi have in the past received awards for their short films. This was their first full-length feature film.
Asgari said: "We got the idea for the film from true events that happened to one of Farnoosh's friends. It took us a few years to develop the characters."
Iranian filmmaker Rakhshan Bani Etemad was a member of the jury in the Venice Horizons (Orizzonti) section.
Iranian director Samira Makhmalbaf was this year's jury president for the Venice Days (Giornate degli Autori) section. She steered a panel of 28 young European filmmakers.