---
Throughout the month of April, the Barbican Centre in London is showcasing emerging voices in contemporary Iranian cinema through the prism of Persian poetry.
Reflecting on how the tradition of storytelling — deeply rooted in Persian culture — comes alive in cinema, "Poetry in Motion: Contemporary Iranian Cinema" presents seven films, several of which are having their UK premieres.
The opening movie, "A Dragon Arrives!" is by Mani Haghighi, one of Iran's most prolific and eclectic filmmakers, and was in competition at the Berlin Film Festival earlier this year. It's the story of a trio investigating mysterious geological developments in an abandoned cemetery on Qeshm Island, and probing the suspicious death of a political exile.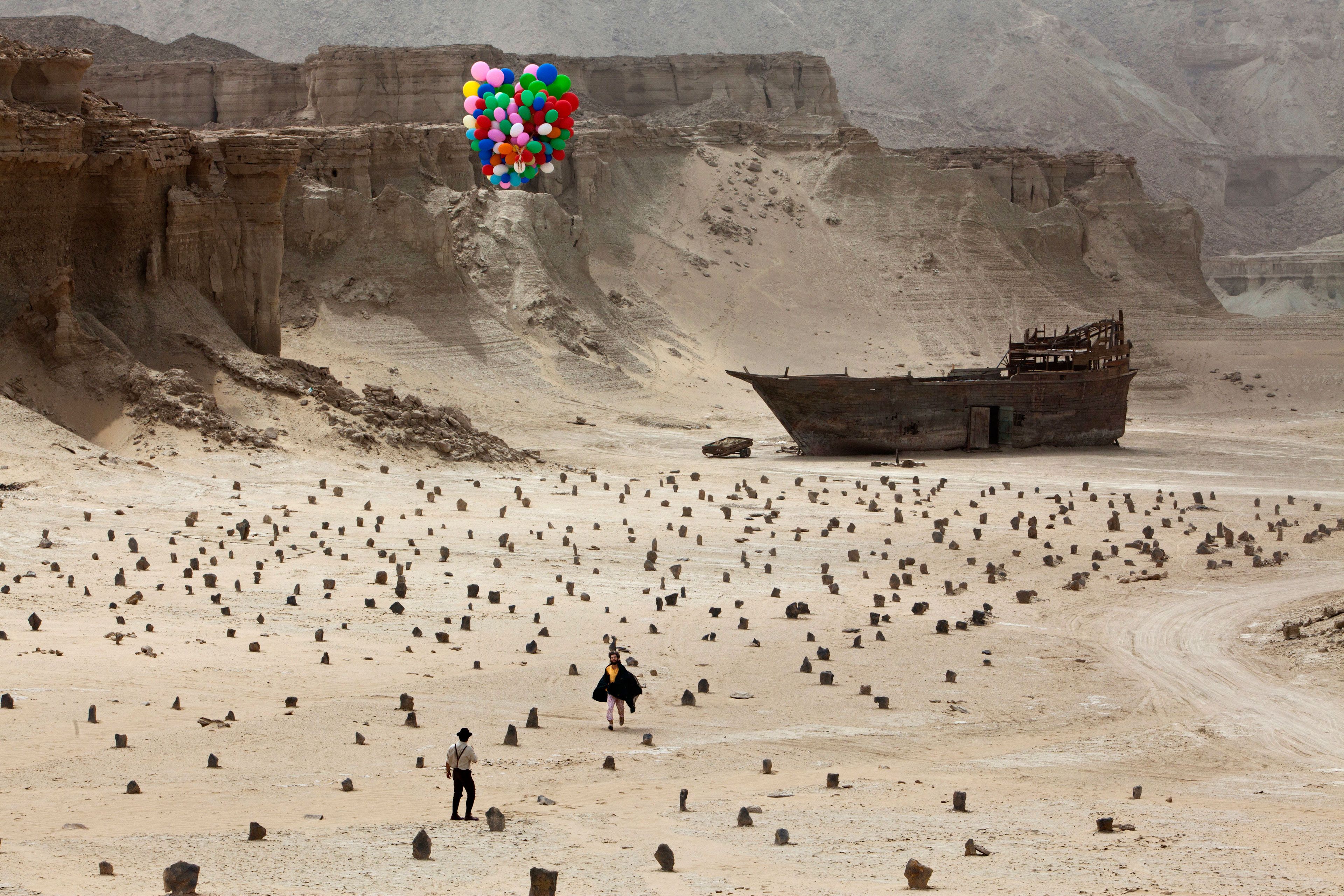 Other Iranian filmmakers being screened are Ali Ahmadzadeh, Mina Keshavarz, Ali Jaberansari, Abbas Amini, Mina Bozorgmehr and Hadi Kamali Moghadam, and Sadaf Foroughi.
"Poetry is an anchor of everyday life in Iran," says the Barbican. "The morality tales of Sufi poets such as Hafez and Sa'adi find their ways into Iranian lives – from the playground to the marital home, and buskers sell lines of poetry on the streets of Tehran."
The filmmakers stories are "a mix of everyday, universal themes, and the retelling of traditional narratives in new voices," the Barbican adds.
Ali Ahmadzadeh's "Atomic Heart" is a hallucinatory journey through nighttime Tehran, reflecting on the urban existence of a young generation of Tehran's upper middle class.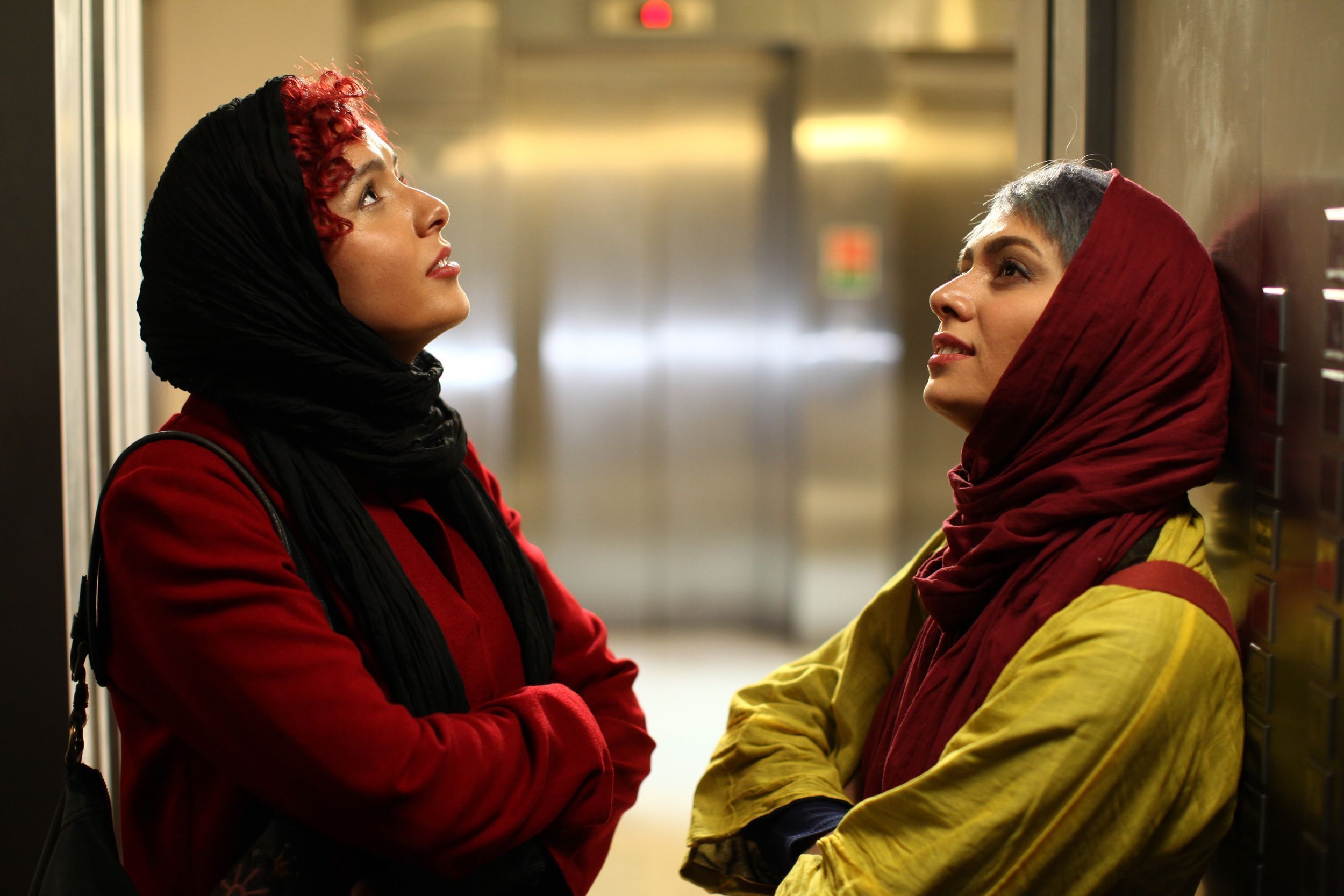 Mina Keshavarz's "Braving the Waves" is a documentary film portraying a young entrepreneur and mother living in Minab, on the southern coast of Iran, and her quest to set up a women's bazaar against all odds.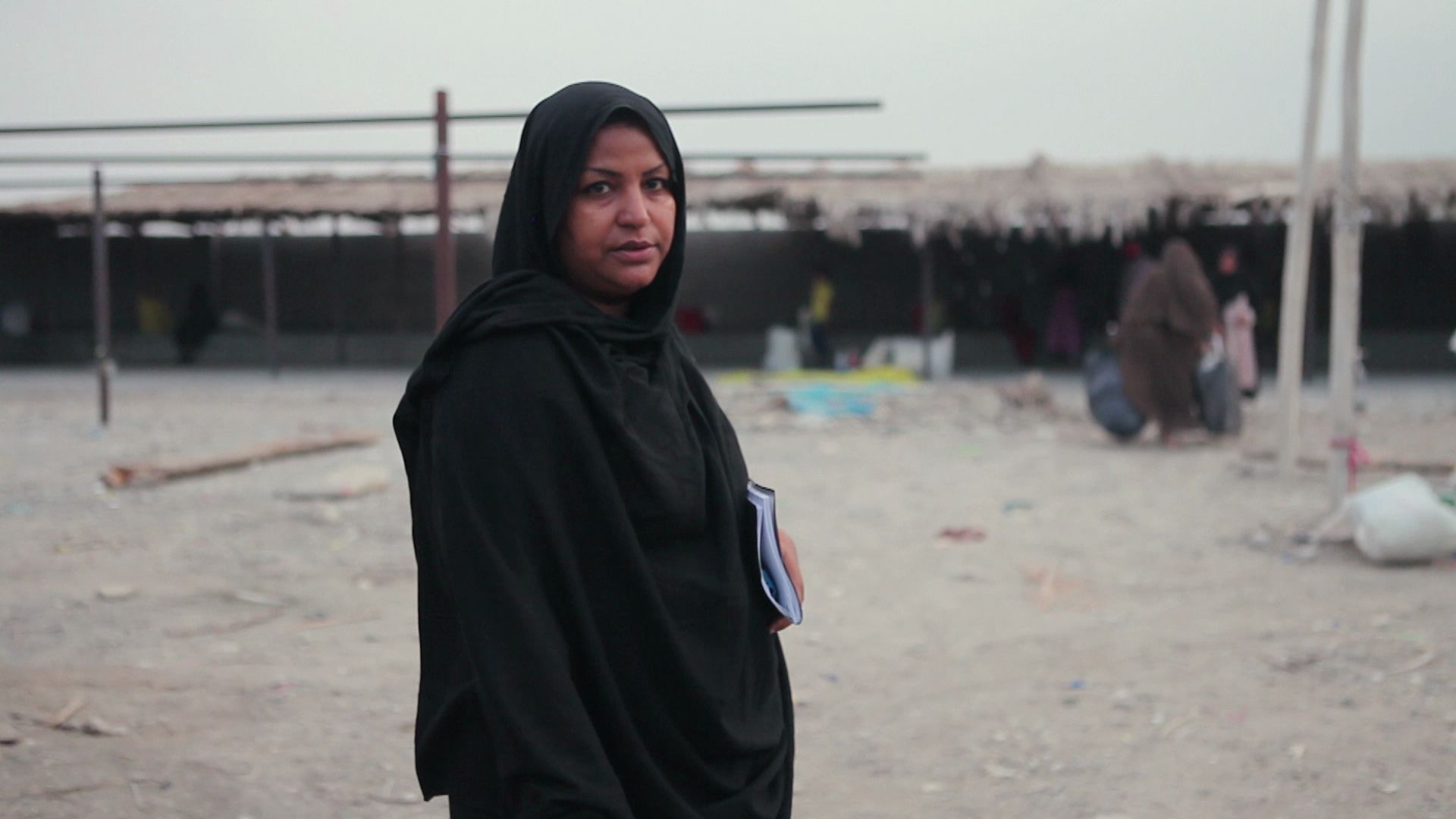 Ali Jaberansari's "" is a three-part movie focusing on two men and a woman who are looking for love. It paints a picture of Tehran in all its incongruities and charm.
Abbas Amini's drama Hendi & Hormoz, shot against an intense backdrop of vivid red soil on Hormoz island in southern Iran, highlights the trials of a teenage married couple who are forced to face the realities of adulthood all too soon.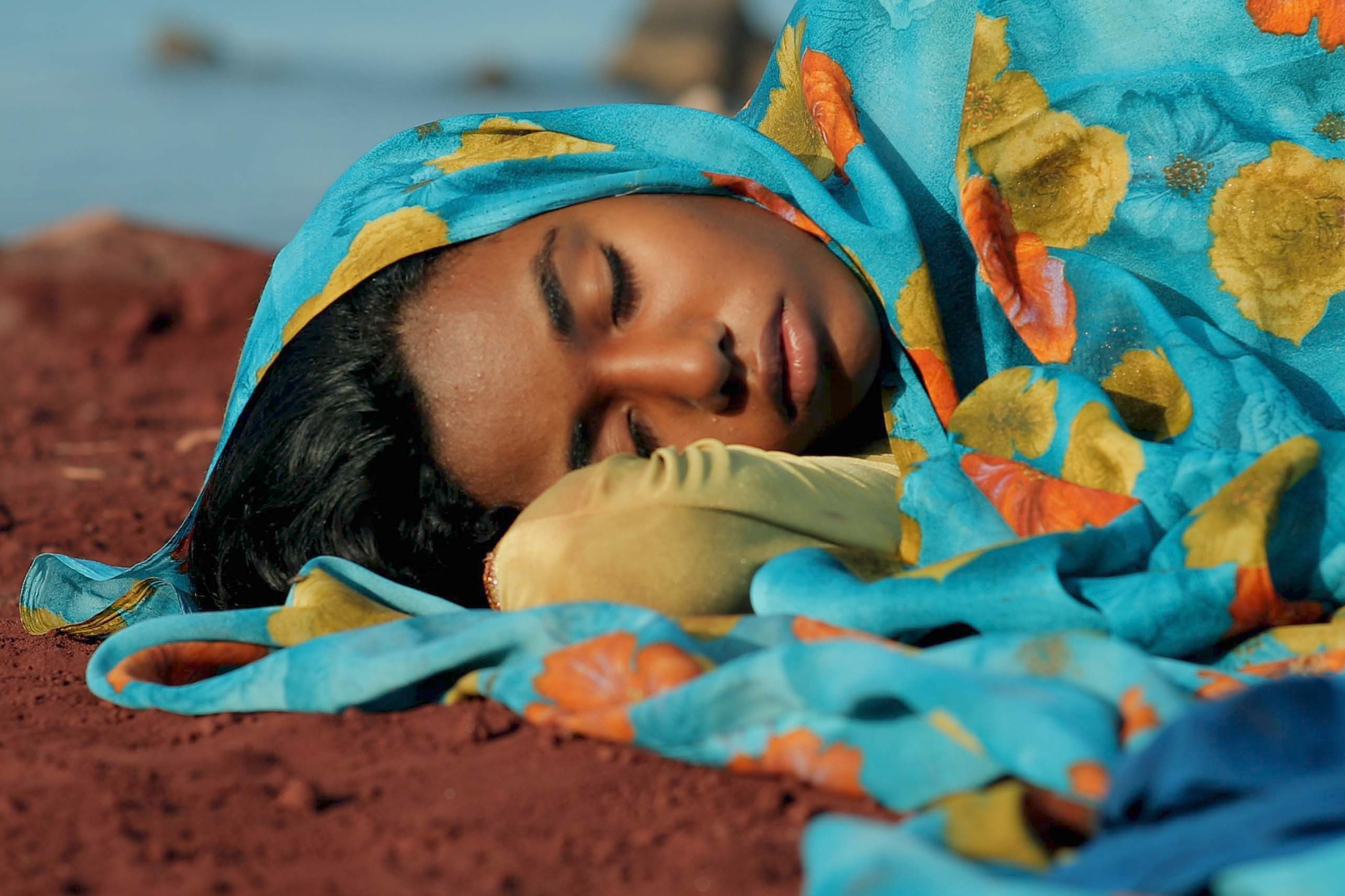 Mina Bozorgmehr and Hadi Kamali Moghadam's Janbal is a patchwork of documentary and fantasy, performance art and poetry, inspired by an ancient Hormuz Island legend in which Persian mythology, ancient rituals and traditional storytelling collide.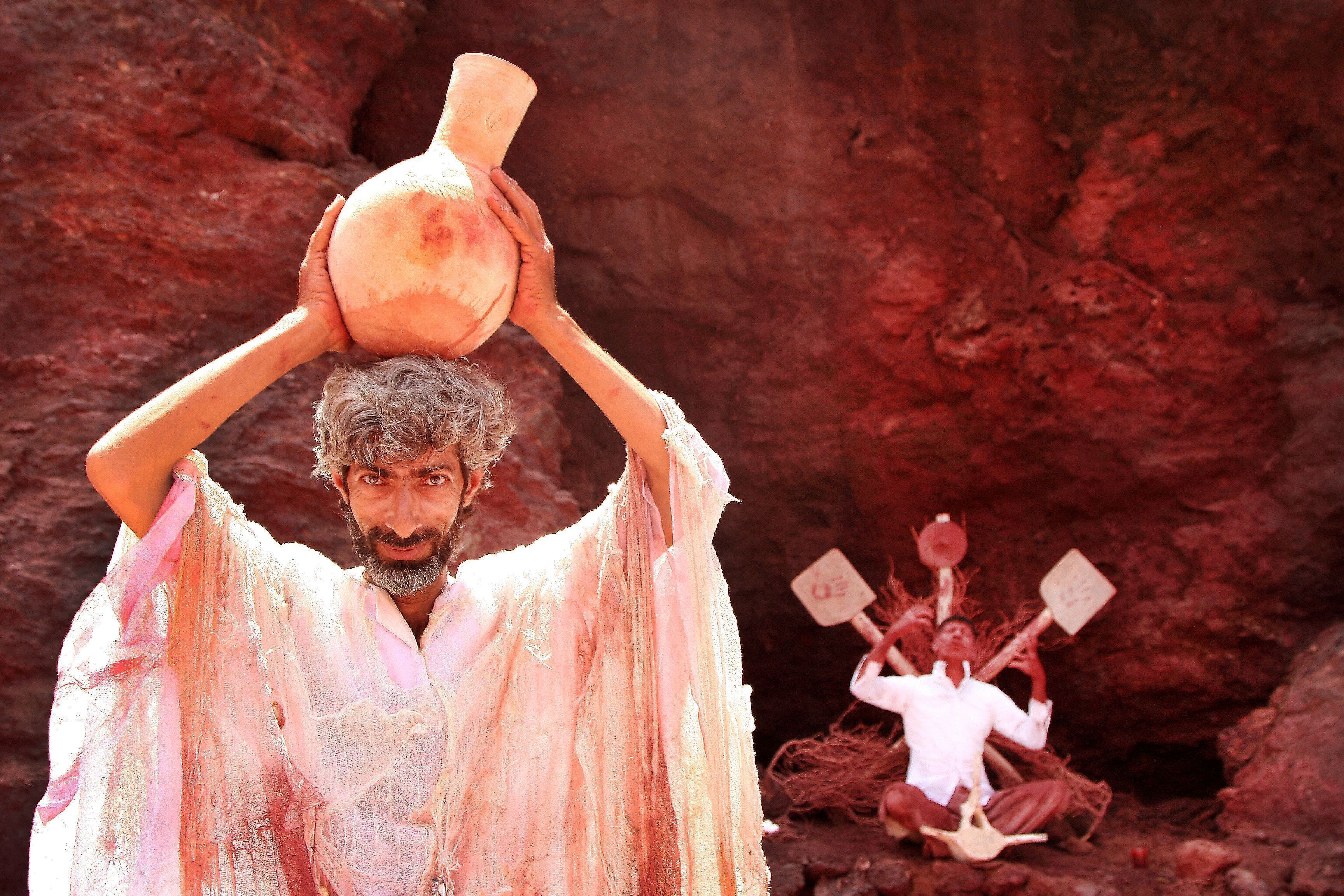 Sadaf Foroughi's Ava is a domestic drama about a young woman's increasingly strained relationship with her mother. It premiered at the Toronto International Film Festival and won the FIPRESCI Discovery Award.
Commissioned by the Bagri Foundation, Poetry in Motion: Contemporary Iranian Cinema is curated by awardwinning film producer/curator Elhum Shakerifar and film curator Faye Harvey in partnership with the Barbican.
"Iranian culture is imbued by rich, diverse traditions and by a love of storytelling, which has marked Iranian cinema more distinctly than is ever celebrated," says Shakerifar.
Shakerifar is a BAFTA-nominated producer and curator, producing and distributing documentaries through her company Hakawati.  She is the winner of the BIFA for Best Documentary in 2017.  In 2015, her BAFTA-nominated movie A Syrian Love Story won a Cinema for Peace Justice Award, and was screened in the UK and European parliaments and in more than 70 countries. Shakerifar is also a program advisor to the London Film Festival.
Poetry in Motion: Contemporary Iranian Cinema runs through April 24th at the Barbican Cinema Screens 2 & 3. A Screen Talk and/or live poetry by leading Iranian directors and artists will follow the screening of each film.
The Bagri Foundation, established in 1990, is a family foundation based in the UK dedicated to promoting arts and culture across Asia.  Through a program of film, visual arts, music, dance, literature, courses and lectures, it provides wider visibility to artists and talent from across Asia, or those inspired by the continent.
The Barbican is an arts and learning organization in London that showcases all major art forms including dance, film, music, theater and visual arts, and is home to orchestras including the London Symphony Orchestra.
---