---
By Tara Biglari
---
Filmmaker Rayka Zehtabchi made history this week as the first Iranian-American ever to win an Oscar. Her film 'Period. End of Sentence' — about the stigma around menstruation in parts of the world — took home the coveted award for best documentary short at the 91st Academy Awards in Hollywood.
"I can't believe a film about menstruation just won an Oscar," said the 25-year-old during her acceptance speech.
"I'm not crying because I'm on my period, or anything!" Zehtabchi laughed during her acceptance speech.
Zehtabchi's journey to the Oscars started with a phone call from her best friend, cinematographer Sam Davis, who recommended her to a producer looking to make a film about period shaming in rural Indian villages. After visiting India, the duo returned to the states and founded a non-profit called "The Pad Project" to target the stigma of menstruation and improve female hygiene across the globe.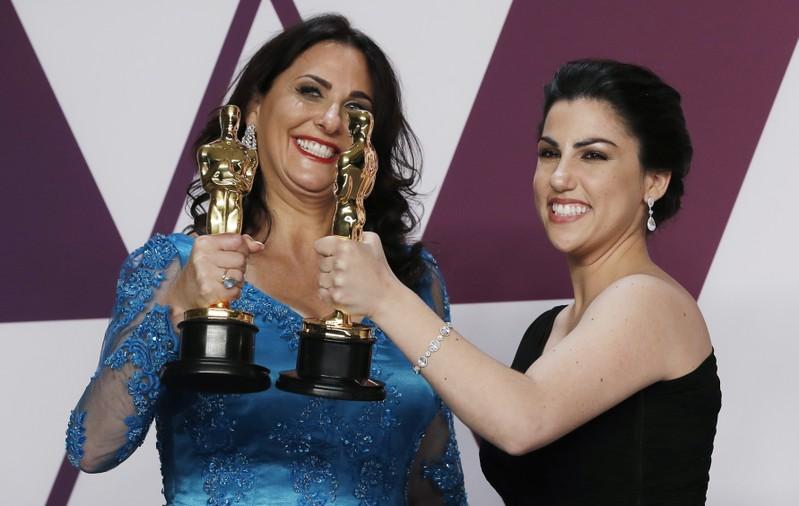 The film focuses on a group of women in a Northern India village who start a sanitary pad business. Zehtabchi — who in an interview with the American Film Institute said "I was never hindered by my period because I always had pads and tampons at my disposal, growing up in California" — was heartbroken to discover the lack of access to these basic items of hygiene around the world.
"Being a woman is enough of a reason to be inspired and want to take action," she added in the interview.
Zehtabchi flew to India twice in 2017 to make the film, just a year after graduating from university. The 25-minute long film details how a deep-rooted stigma has prevented girls and young women from staying in school, worshipping in temples, and living their daily life normally.
Zehtabchi, a film director based in Los Angeles, made her directorial debut with "Madaran," a Persian-language short film that explores a mother's decision to end or spare the life of her son's killer. It received critical praise and jury awards at Hollyshorts, Urbanworld and Cleveland International.
A graduate of the University of Southern California School of Cinematic Arts, Zehtabchi has always had a passion for telling human stories that bring awareness to little-known social causes.
For more information on her works, visit her website at the link below:
http://www.raykazehtabchi.com/
---