For centuries, Iranians have celebrated important occasions such as weddings and the Persian New Year, or Nowruz, with a unique tradition known as sofreh (Persian for 'spread.') Exquisite textiles are covered with flowers, fruits, sweets, mirrors, and other objects, forming an elaborate composition that families gather around to mark the occasion.
Maryam Khosrowshahi has devoted two lavishly illustrated volumes to this time-honored tradition, titled "Sofreh: The Art of Persian Celebration." The first tome focuses on the Persian New Year, Nowruz, celebrated on the first day of spring; the second is dedicated to Persian marriage ceremonies (aqd). She has just released the second edition of the book.
Kayhan Life caught up with the author to find out more.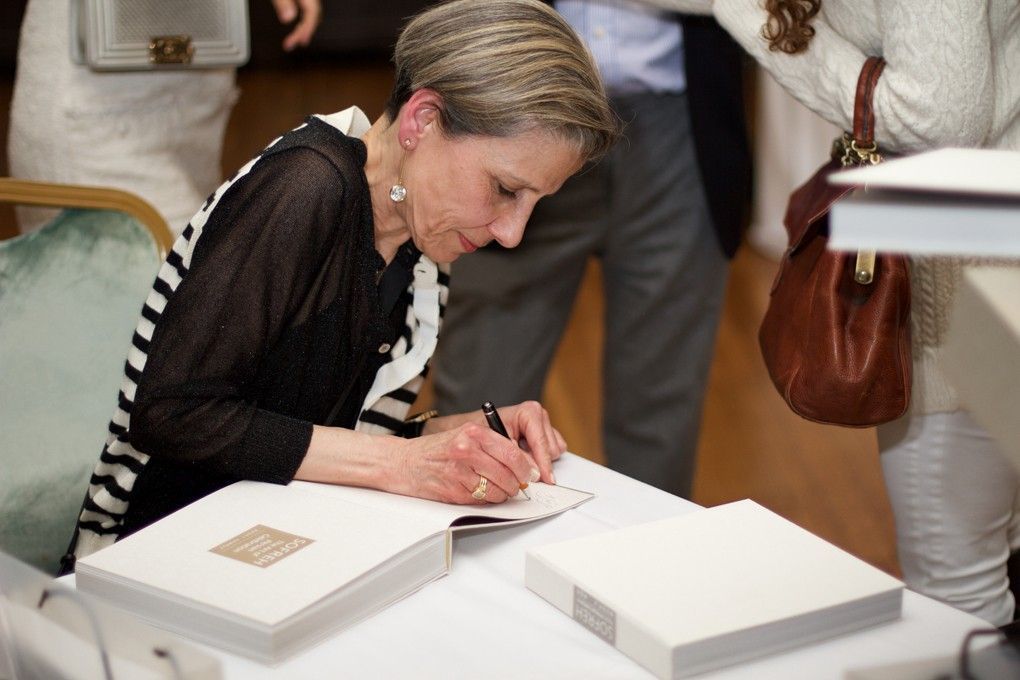 When and why did you first become interested in the tradition of the Persian 'Sofreh?'
As a child, I was fascinated by the process of putting together different elements of Sofreh-ye Nowruz. However, my serious interest in the traditions of sofreh began much later in life: in my twenties, when I began working with flowers,  and in my thirties and forties, when I developed a special interest in textiles.
I was particulary intrigued by Central Asian embroideries, known as suzani, and Persian textiles such as termeh. Not only did I admire their beauty, but I realized that decorating a sofreh gave me the opportunity to include textiles, and use them in that context. This exercise became more and more original and elaborate when, in a contemporary interpretation of traditional practices, I began including modern fabrics and refined antique textiles, creative floral designs, fruits, grains, natural elements, unexpected objects and containers, even unconventional pieces of furniture.

Do you have childhood memories of seeing beautiful examples of sofreh in your family and entourage? What sparked your interest?
I have very pleasant childhood memories of family Nowruz celebrations in general. Around the time of Nowruz, I found myself in a pleasant and peaceful space, wearing brand new clothes, receiving crisp bank notes and shiny coins as presents, and enjoying the bizarre melange of odours of fresh garlic, vinegar and highly perfumed hyacinth.
Those fragrant memories, together with the renewal of nature at the beginning of spring, made me appreciate beauty, and sparked a sense of creativity in me. Ironically, however, my creative instincts were triggered more specifically when, as a young woman, I realized that I did not appreciate many sofreh compositions. Those glaring and over-the-top sofrehs motivated me to take a creative journey, and actively emphasize and celebrate the beauty, subtlety and elegance of its traditions.
Did your work with floral design make you particularly sensitive to this aspect of Persian culture?
Absolutely. I love decorating with flowers – it is a therapeutic exercise for me. While all my training was either in the Western or Japanese style, I found it a great challenge and pleasure to adapt my creations to embrace Persian traditions. I associate flowers, textiles and this aspect of Persian culture with beauty.
As an art enthusiast, I have also been very keen to emphasize the creative aspect of putting together a sofreh while preserving its traditional values. I believe that a harmoniously arranged sofreh is a piece of art, albeit – like flowers – an ephemeral one.
When and why did you decide to publish a two-volume illustrated book on the subject?
This was a gradual process which developed with my particular interest in floral design and in Persian textiles and Central Asian embroideries. I have done extensive research on these charming floral embroideries, which are usually created by young women for their wedding ceremonies.
Originally, I was planning to publish my paper on suzani and combine it with a research piece on Persian textiles. However, my project evolved into a two-volume illustrated book on the subject of Persian sofreh.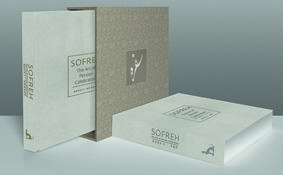 It's worth noting that, for the most part, this project came to life because I have been challenging my upbringing, which was more concerned with duty than beauty. I wished to create beauty. I wanted to present and preserve the customs of Persian sofreh by exploiting the loveliness of fabrics and flowers. I wanted to create my own version of a Persian still life.
As a student of art, I have a dubious relationship with some forms of contemporary and especially conceptual art. I feel beauty has gone out of fashion!
Sofreh is a tradition whose survival depends on future generations of Iranians maintaining it. Is that one of the motivations behind your book, preserving an important piece of Persian heritage?
Definitely! I wanted to gift these exquisite Persian traditions to future generations of Iranians. I am hoping that this book will help preserve the charming traditions of the Persian sofreh, and act as a reference for a younger generation of Iranians who are less familiar with these customs. I would really like to think that it will enchant Iranians, not least those in the diaspora, as well as communities in Central Asia and the Indian subcontinent, where aspects of Persian culture still endure.
The first edition of the book was limited, and only reached a relatively small number of people. I would like the second edition to reach a wider audience. If there is sufficient interest, I may consider further editions, and perhaps a Persian translation.
My passion is the creative aspect of the project, and I will continue to create new and original compositions. In the future I might consider an illustrated e-book of my favorite designs.
I would especially like the idea of having a live exhibition of my works, emphasizing the artistic and creative aspect of the sofreh designs, while demonstrating their subtlety, movement, depth and vibrancy.
More on the books available at www.sofrehartofpersiancelebration.com
#maryamkhosrowshahi #nowruz #iraniandiaspora#persiannnewyear #persiantextiles #sofreh #tablesetting#iraniantraditions #persia #iran #marriage #ceremony #tradition