---
A new exhibition curated by Tehran-based Azar Mahmoudian has just opened at The Mosaic Rooms in London as part of the gallery's 10th anniversary series. "When Legacies Become Debts" examines personal and collective forms of reliance and interconnection between two generations of Iranian artists and writers.
The exhibition features projects by Hannah Darabi, Ronak Moshtaghi and Hamed Yousefi (with Ali Mirsepassi) as well as recent works by Shirin Sabahi and Hadi Fallahpisheh and newly commissioned works by Ali Meer Azimi, Bahar Noorizadeh, and Mahan Moalemi.
"What to do with legacies handed down from the immediate, previous generation?" asks the gallery, summing up the theme of the show. "Legacies that are desired or unwanted, reassuring or questionable? How do we inherit? And what happens when intellectual and artistic legacies leave us with a feeling of debt? Of a need to pay back, or owing a continuation to what those legacies have triggered in us?"
Darabi's photographic journey through Iranian propaganda books between 1979 and 1983 offers a comprehensive survey of photographic production in Iran during that period.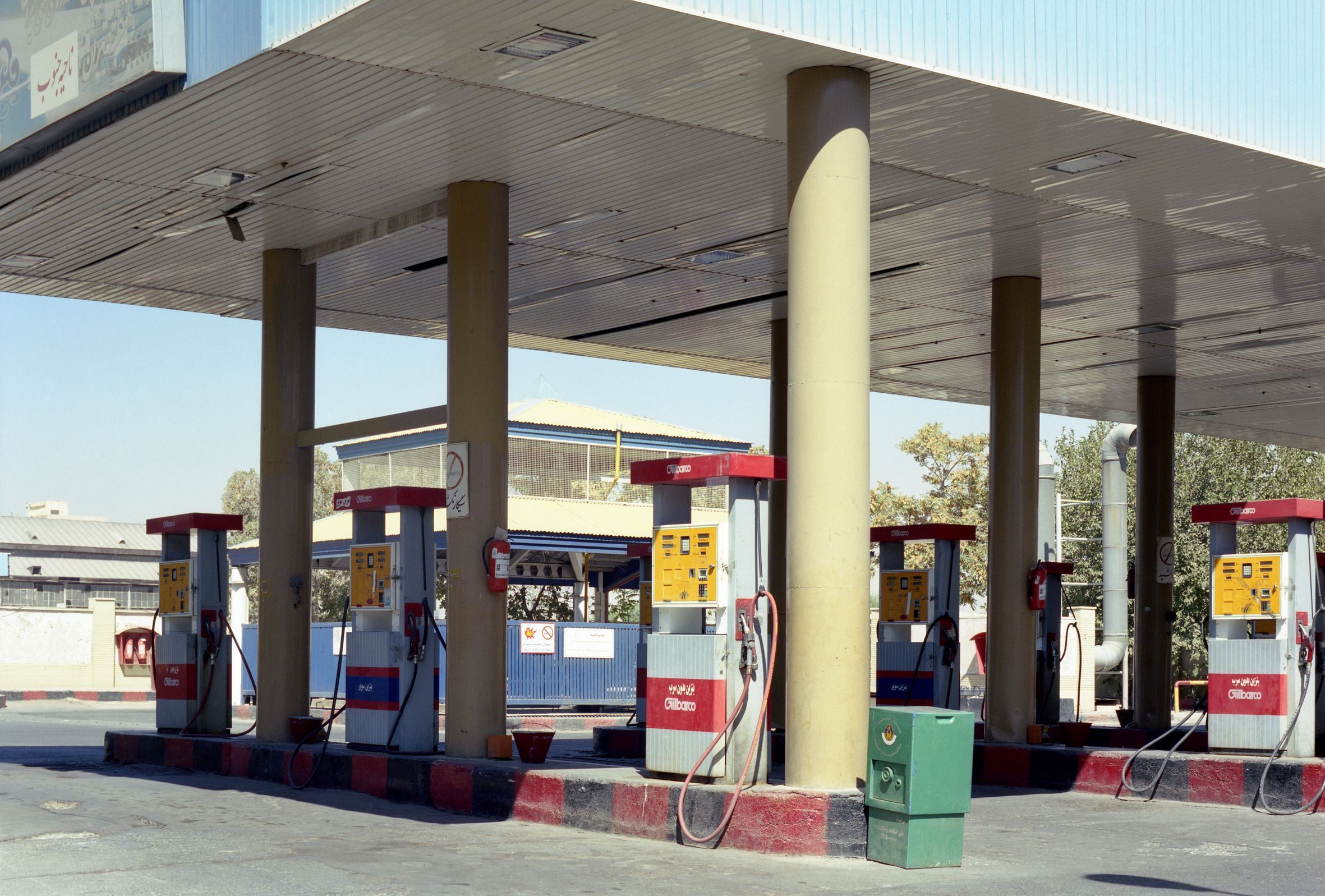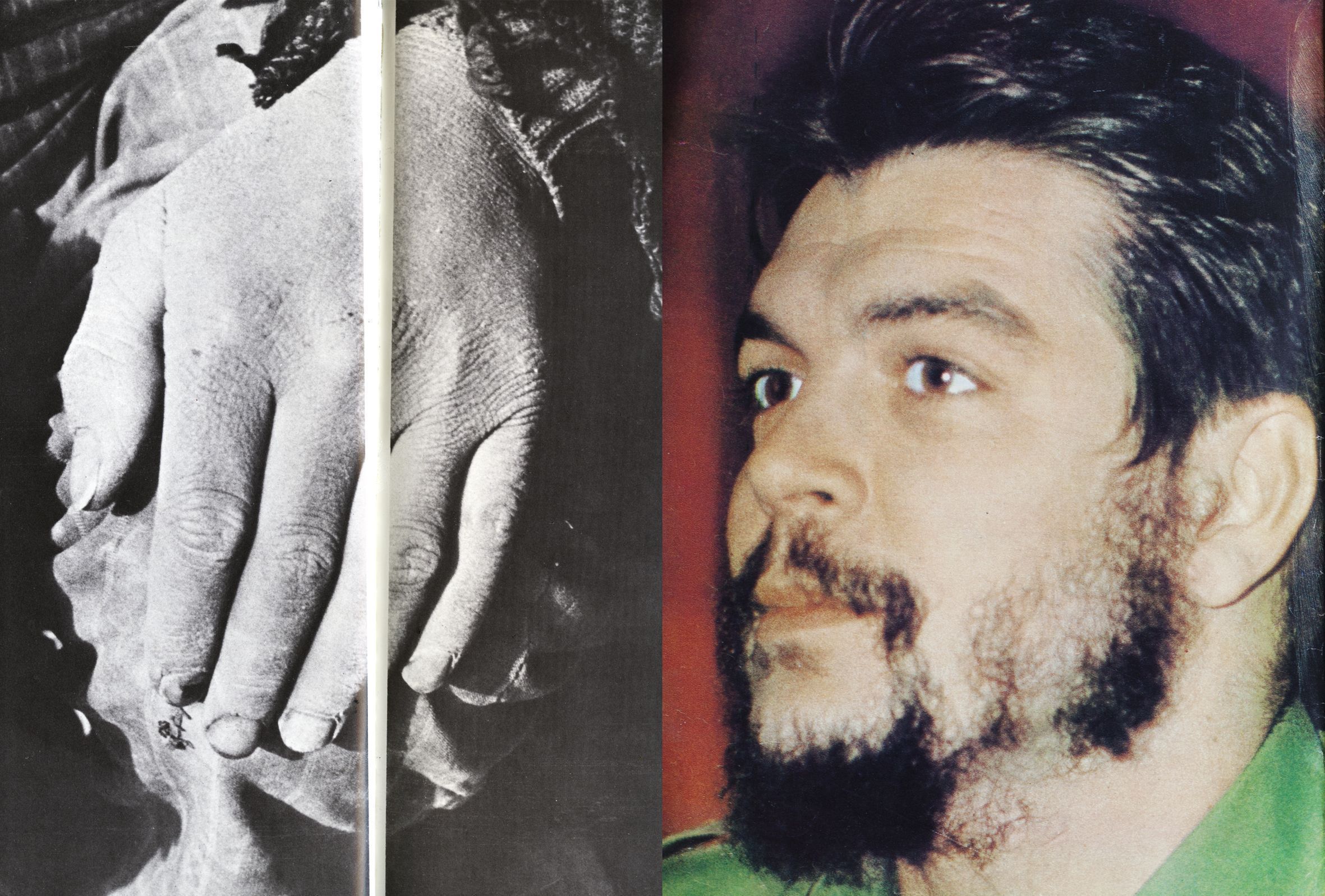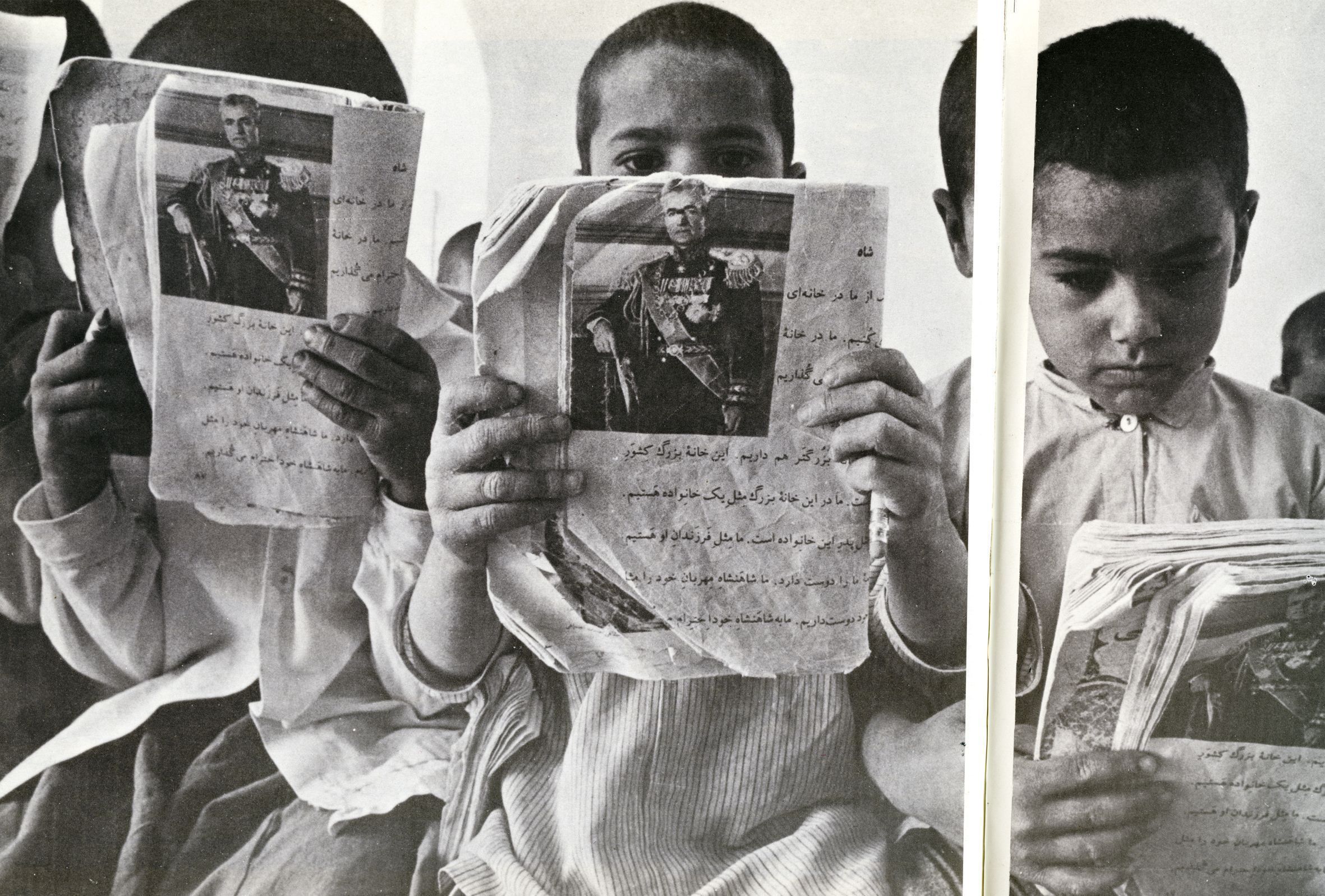 Another series of publications at the time of the Islamic Revolution, aptly named 'white cover books,' are featured in Ronak Moshtaghi's sound installation "Mom likes politics too" (2018).  These hastily and intuitively translated bootleg copies of whatever piece of literature or theory was accessible at the time spread like wildfire on the streets of Iran as the Revolution unfolded between 1978-79.  "As objects 40 years later, they make visible the urgency with which they were published, distributed and collected," notes The Mosaic Rooms.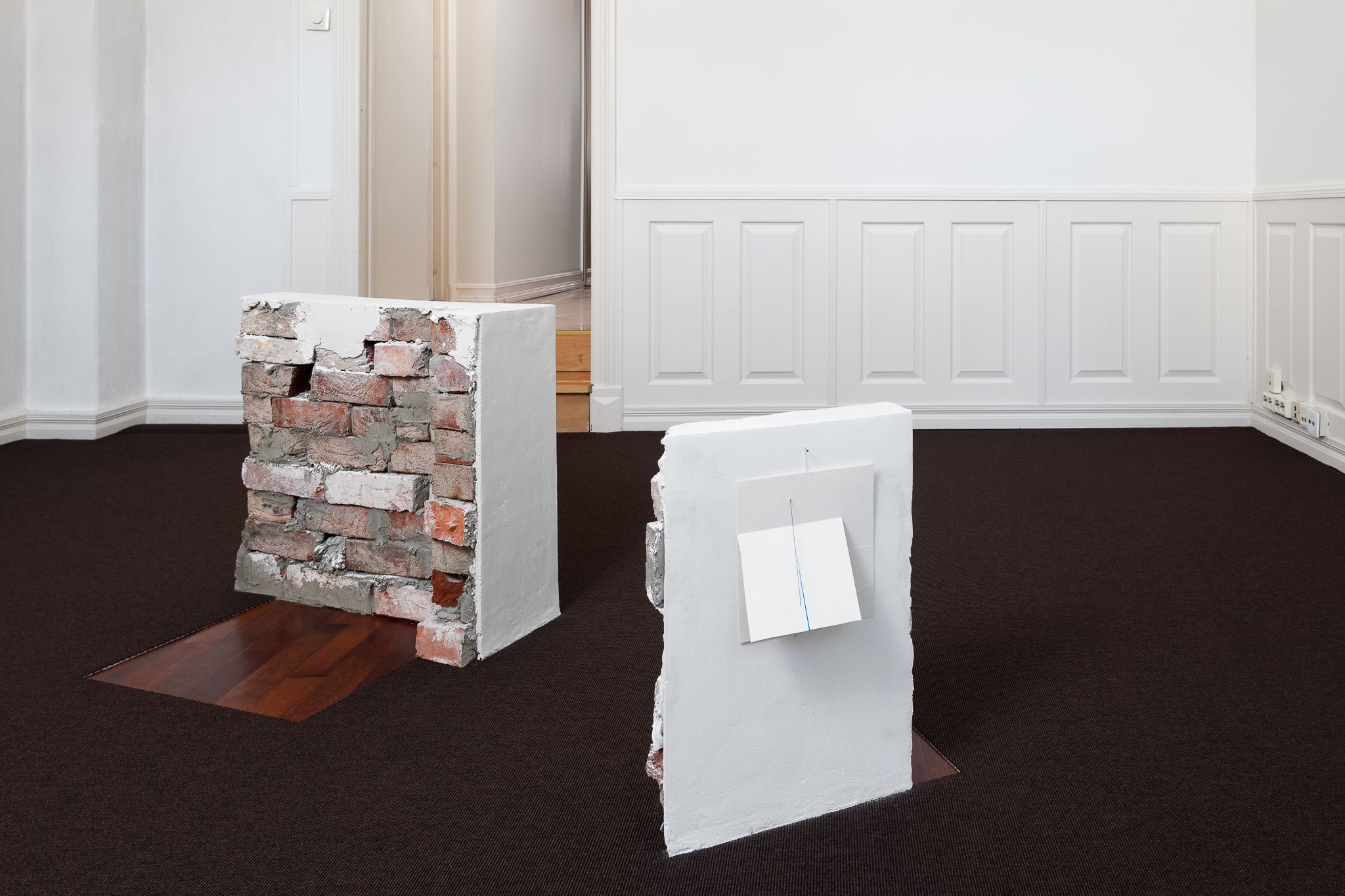 Hamed Yousefi and Ali Mirsepassi's documentary, "The Fabulous Life and Thought of Ahmad Fardid" (2015), explores the life and thought of Iranian philosopher Ahmad Fardid (1909-1994) and his highly televised intellectual crusade to halt the rise of Western influence in Iran.
Shirin Sabahir's "Borrowed Scenery" (2017) focuses on Noriyuki Haraguchi's "Matter and Mind," a minimalist sculpture of a pool of oil installed at the newly inaugurated Tehran Museum of Contemporary Art in 1977, which later became an "accidental wishing well" into which museum visitors cast coins and other objects. The Japanese artist was ultimately invited to oversee the restoration of his sculpture in Tehran.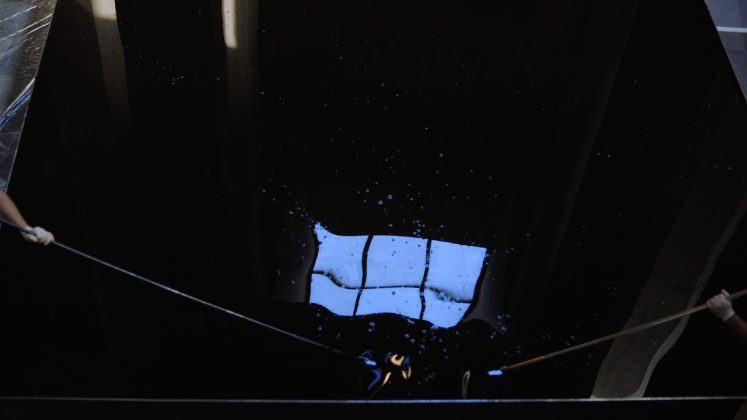 Hadi Fallahpishe's photographic series, "May Died in June" (2015-2017),consists of 'back-staged' shots of a visit by his friends wearing clothes from his personal wardrobe.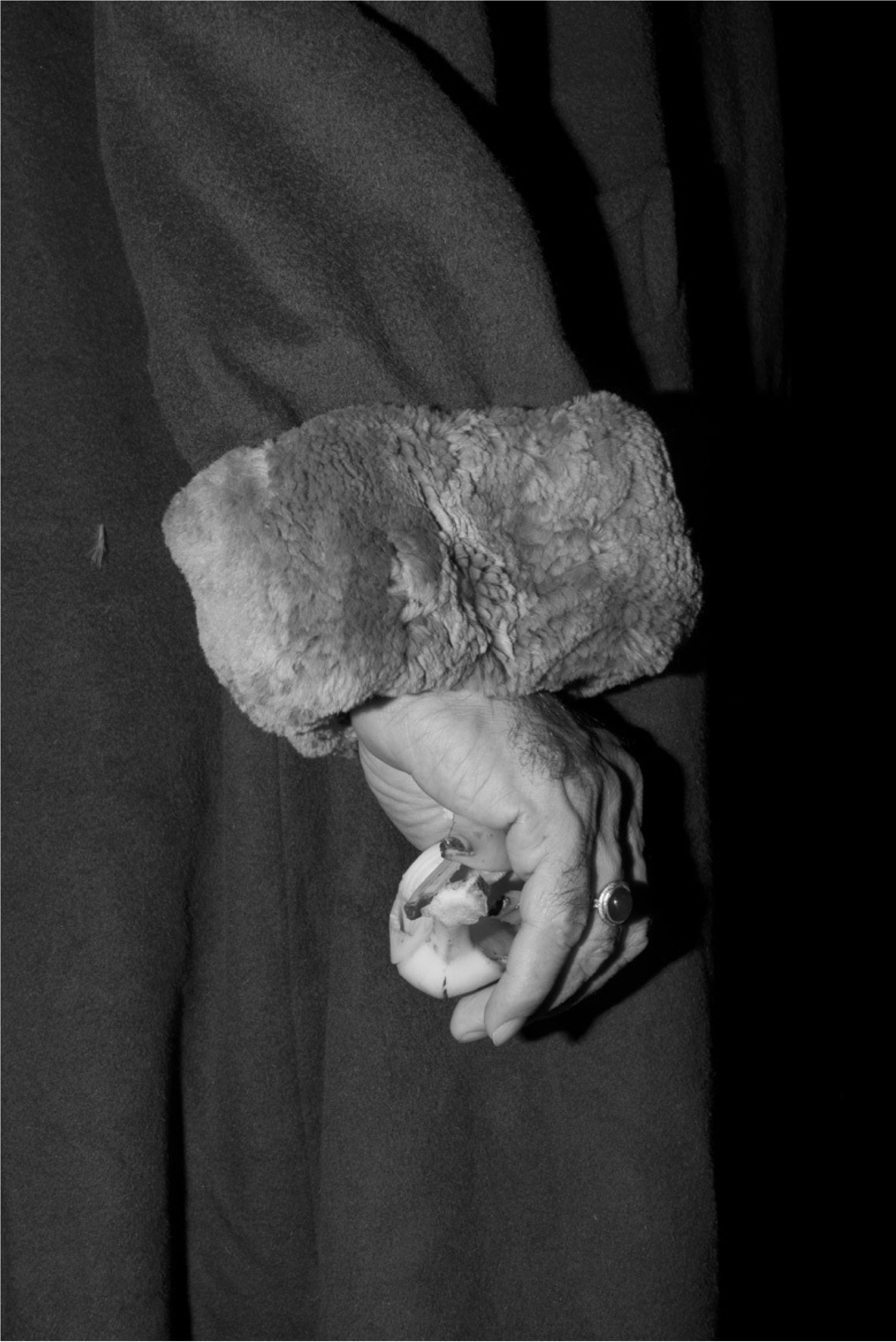 Ali Meer Azimi's newly commissioned "Body Side" (in collaboration with Dirar Kalash) investigates the disappearance of a group of public sculptures in Tehran a few years ago. It brings together various materials found or made by the artist as reflections on the history of urban monuments and their origins.
In "Cad Conspiracy," Mahan Moalemi and Bahar Noorizadeh collaboratively develop a film-essay with installation shots of contemporary art exhibitions involving technology and how they can change perceptions of reality.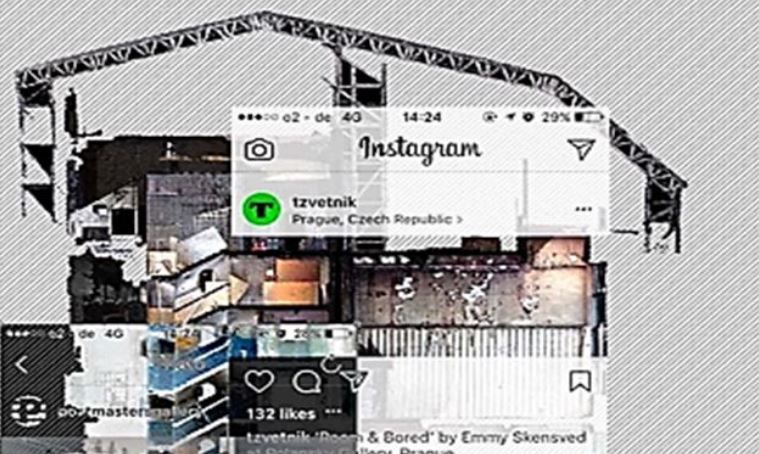 Azar Mahmoudian is an independent curator, educator and researcher based in Tehran.  She co-ran "kaf", a collective project space for art and theory in Tehran between 2010 and 2015.  She was part of the Gwangju Biennale curatorial team in 2016.  Recent projects include the multi-chaptered film program, "Sensible Grounds" for Tensta Kunsthall, SAVVY Contemporary, Fundació Antoni Tapies, and the Royal College of Art London; and "Shifting Panoramas" at TMOCA, Tehran, and DAZ, Berlin (2018).
The Mosaic Rooms are a non-profit art gallery and bookshop dedicated to supporting and promoting contemporary Arab culture in London, offering an independent platform to emerging artists from the region as well as established figures who are little known internationally.  Founded in 2008 as a non-profit initiative of the A.M. Qattan Foundation, The Mosaic Rooms have become a multidisciplinary space, dedicated to contemporary culture from and about the Arab world, with art exhibitions, film screenings, current affairs talks, book launches, artist residencies and learning and engagement programs.
"When Legacies Become Debts" will be running through March 30. .The Mosaic Rooms are open from 11am-6pm Tuesday to Saturday. Entry to the exhibitions are free.
---