---
By Tara Biglari
---
The photographer Maryam Eisler showed her latest body of work at the Tristan Hoare Gallery in London recently. Her exhibition launch was attended by a Who's Who of the London art world: major museum directors, collectors and patrons, artists, and executives from the leading auction houses.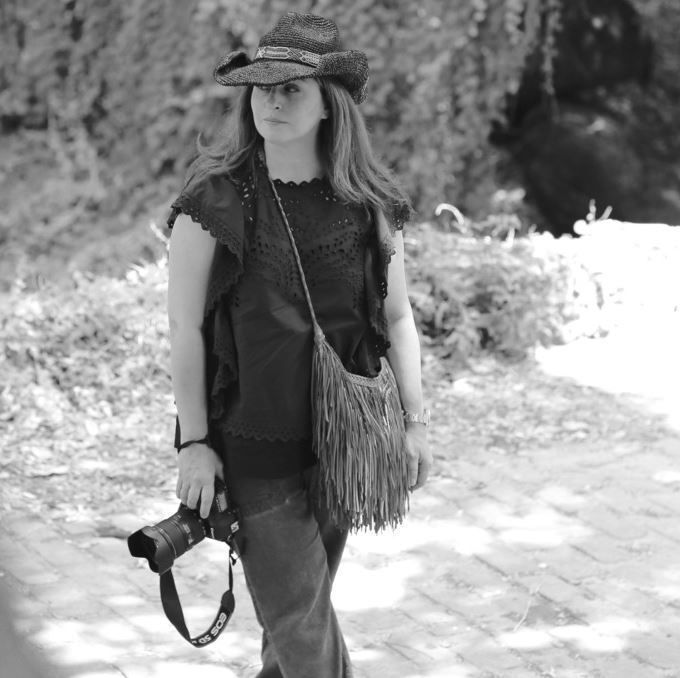 ---
Eisler, an Iranian-born, London-based photographer, produces delicate black-and-white images depicting the female form through plays on light. Her previous series — "Searching for Eve in the American West" and "Eurydice in Provence" — have helped boost her reputation as a photographer on the London scene and beyond. However, her latest series tells a different story.
"Imagining Tina: A Dialogue with Edward Weston" invites viewers to meet an early-20th-century  master of the photographic image.
Eisler has always been an aficionado of Weston (1886-1958), the American photographer known for his nude portraits and landscapes. Her inspiration for the show came from her reading of Weston's journals — accounts of his Mexican adventures, during which he mingled with the likes of painter Frida Kahlo and poet Pablo Neruda. But what really moved her was Weston's intense and emotional affair with the Italian activist and artist Tina Modotti (1896-1942), as described in his day books.
"I've tried to re-imagine what Edward's gaze would have been on Tina," she said in an interview with Kayhan Life at the gallery — "to capture this intense emotion, love and passion that he had for her in a very intimate manner."
Eisler stayed at Weston's family home on Wildcat Hill, California in 2017, now inhabited by his grandson, the photographer Kim Weston. "I was completely taken by the place — the walls, the little artefacts roaming around, these beautiful terracotta sticks sitting above the mantelpiece from his time in Mexico with Tina. Pure magic," she recalled.
Eisler was moved by the beauty of the picturesque scenes in Big Sur, and the enthralling late-night conversations she had with Kim and his family. She soon decided to use the calla lilies in the Weston garden in her photography, inspired by a famous photo depicting a calla lily taken by Modotti.
The trip holds a special place in her heart, said Eisler, and she will always cherish her memories of it. It has brought her closer to the love story of Edward and Tina, which she has endeavored to bring back to life in her photographs, she said.
"This journey has been incredibly cathartic," she added.
For more information about Maryam Eisler, visit her website below:
---
'From the series Imagining Tina: A Dialogue with Edward Weston. 
Credit: Maryam Eisler' – apart from the last photo of herself which can have a caption like 'The photographer Maryam Eisler. Courtesy of Tristan Hoare Gallery'©
---