By Tara Biglari
ARTIANA, a gallery based in Dubai, is launching its first auction site for Middle Eastern art in November. ARTIANA has had previous online auctions in Dubai, but this is the first time that the auction will be focused specifically on Middle Eastern art. The organizers are broadening the scope to include modern and contemporary Iranian works, by established artists but also by a few younger ones. The works can be viewed in Dubai and Abu Dhabi before the online-only auction.
Kayhan Life caught up with Janet Rady, who is curating the Middle Eastern art selection, to find out more about the November auction.
Whose works are you going to be selling? Can you give names of artists and price ranges?
I can't be too specific at this point, but there is a wide range of artists that we're looking at. We would like to to give everybody an opportunity to buy, so prices will likely range from around $1,000 to $1,500 upwards. We are hopefully going to be getting a work from Farhad Moshiri, which will be in the upper bracket, roughly estimated at more than $100,000. And there will be many works in between so that people can either find an artist that they didn't know about before, or buy works from an artist who is very well known, whether they're looking for a specific piece or specific period, or adding to their collections generally.
We're limiting the sale to 60 lots. We're putting works in an auction to sell. Because the quality will be good, the artists will be interesting, and the prices will be right, there should be a good sell-through rate.
Has there been a previous online platform for Iranian art buyers?
Yes. Previously, I worked on two Middle Eastern sales for theauctionroom.com, which was based out of London. These auctions had a fairly similar model to ARTIANA's, in that there were live viewings, and the actual auction was online. At the time, I was only taking contemporary Iranian paintings. Unfortunately, theauctionroom.com no longer does online sales on its own for Middle Eastern art.
How confident are you that Iranians will be comfortable buying from a platform where they can't see the art?
This is an interesting question. Naturally, it's still important for people to see the works in person if they can, as it makes it easier for them to make up their mind. I think that younger generations are more familiar with doing things online.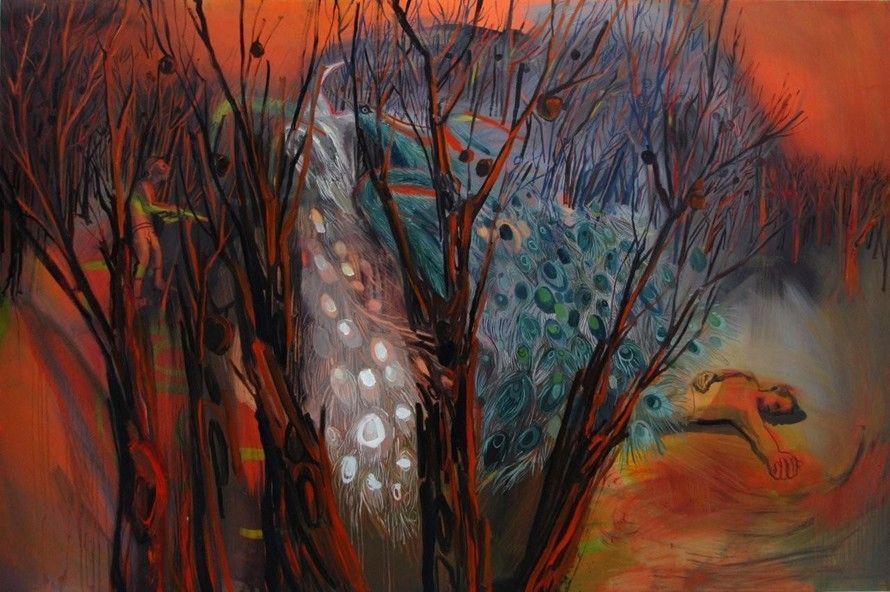 We were actually concerned about the speed of Internet connections, as with an online sale, you must be very quick, especially if you have around 15 to 20 seconds to place a bid.
Unfortunately, we're not in a position to showcase the works in Iran. But hopefully, people will be able to come to Dubai to view them in person, the same way people go to Tehran specifically for the Tehran auction.
The art market in Iran is huge. If you were to ask who my main competitors in the Middle East were, I would most definitely say the Tehran auction, rather than Christie's or Sotheby's.
Have you spoken to people to scope out interest?
I've had a lot of interest with the auction. The good thing is, it's not the first sale ARTIANA has done, and previous sales have been incredibly successful. We know that we've got good contacts. But we need to get the message out more and tell more people about the auction, hopefully in the Iranian markets too.
#abudhabi #artiana #christies #dubai #farhadmoshiri #iranianart#janetrady #kayhanlife #london #middleeasternart #sothebys#tehran #theauctionroomdotcom #persianart #modernart#onlineauction