---
By Ahmad Rafat
---
Gianluca Costantini is a renowned Italian cartoonist, artist, and comic journalist whose recent works have focused on the ongoing protests in Iran, sparked by the death of Mahsa (Zhina) Amini, a 22-year-old woman who died while in the custody of the morality police on Sept. 16 in Tehran.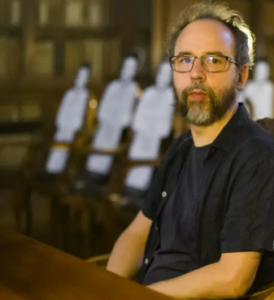 Costantini, whose works have appeared in dozens of graphic novels worldwide, has produced a new cartoon almost every day in the past two months on the developments in Iran. Many Iranians have carried Costantini's cartoons in protests around the globe.
Gianluca Costantini was born on Dec. 19, 1971 in Ravenna, the final resting place of Dante Alighieri (1265-1321 AD), the author of "The Divine Comedy."
Costantini, who currently lives in Ravenna, started his career as a cartoonist when he was only 20.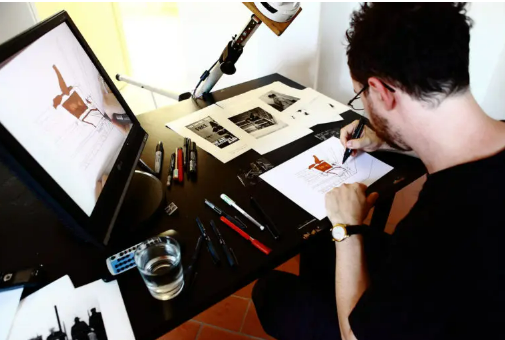 He received the "Art and Human Rights" Award from Amnesty International in 2019. Costantini was also nominated for the "European Citizen's Prize" in 2017.
Why have you focused on current events in Iran?
This is not the first time I have followed events in a given country. In most cases, protests last only a few days. That used to be the case in Iran as well. Yet the recent movement has now entered its third month, which makes it necessary to follow its developments daily. I am interested in how these events pan out and their eventual outcome.
Events in Iran involve all of the issues that I have been interested in for years, including human rights, executions, the women's movement, and the role of ethnic Kurds in the movement. By following events in Iran, I focus on the issues I've been following for years.
I have been interested in Iranian current affairs for many years. I produced dozens of works on the 2009 protests against the outcome of the presidential elections, the so-called 'Green Movement;' on executions in the Islamic Republic; and on the arrests and imprisonment of artists and civil rights activists.
My first work about Mahsa (Zhina) Amini was based on information I received from a Kurdish friend. That's why I incorporated the Iraqi Kurdistan Regional Government's flag in my design, because I did not immediately view this crime in connection to the Islamic Republic.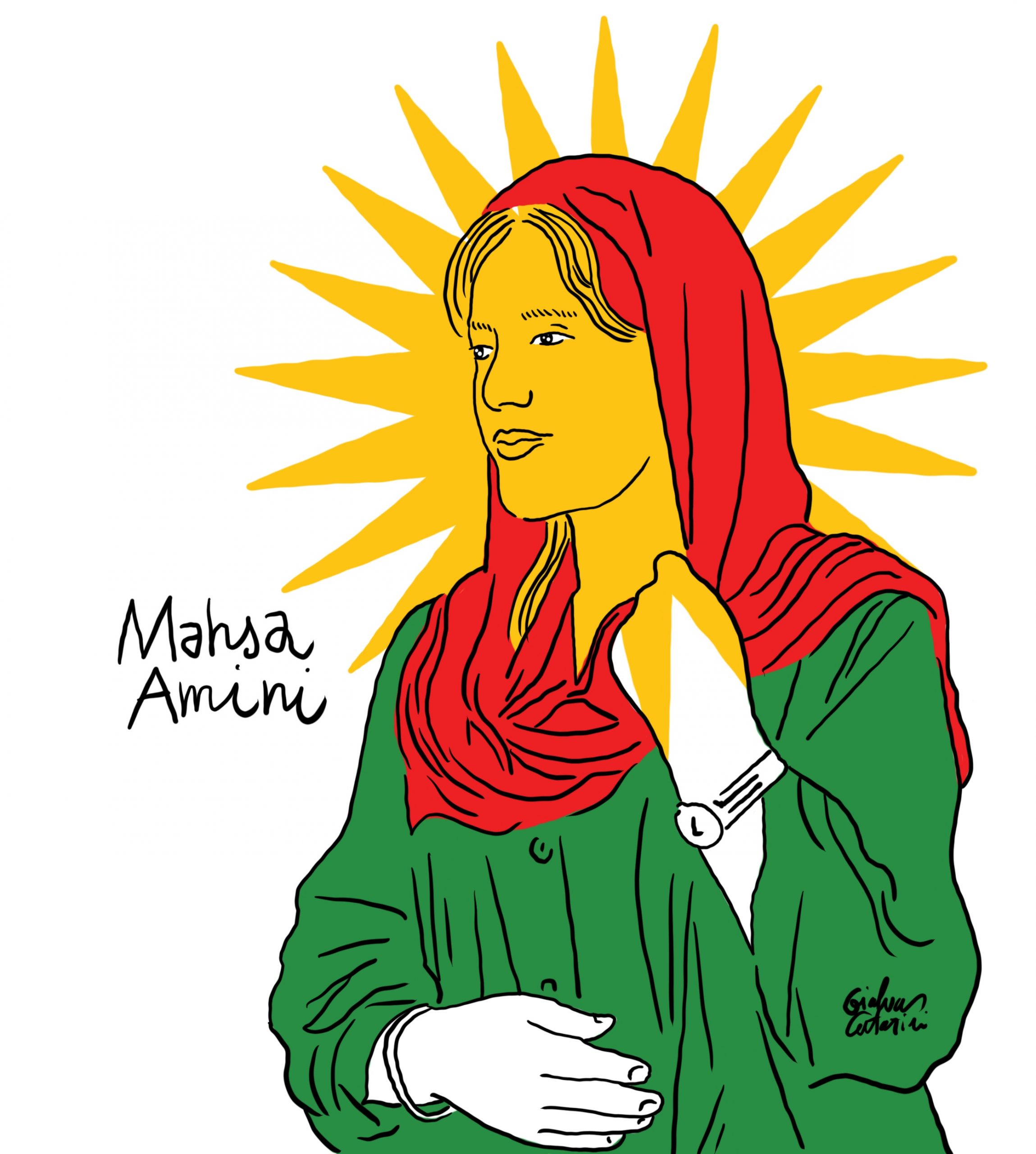 The Iranian community worldwide has welcomed your work. Protesters across the globe have carried your cartoons. How do you feel about the global response to your work?
It undoubtedly thrills me. The attention that Iranians have paid to my work is essential to me, and it is not limited to social media, although it has played a crucial role. It is also heartwarming to see my works highlighted by various Italian municipalities and at sports matches to support the women's revolution in Iran.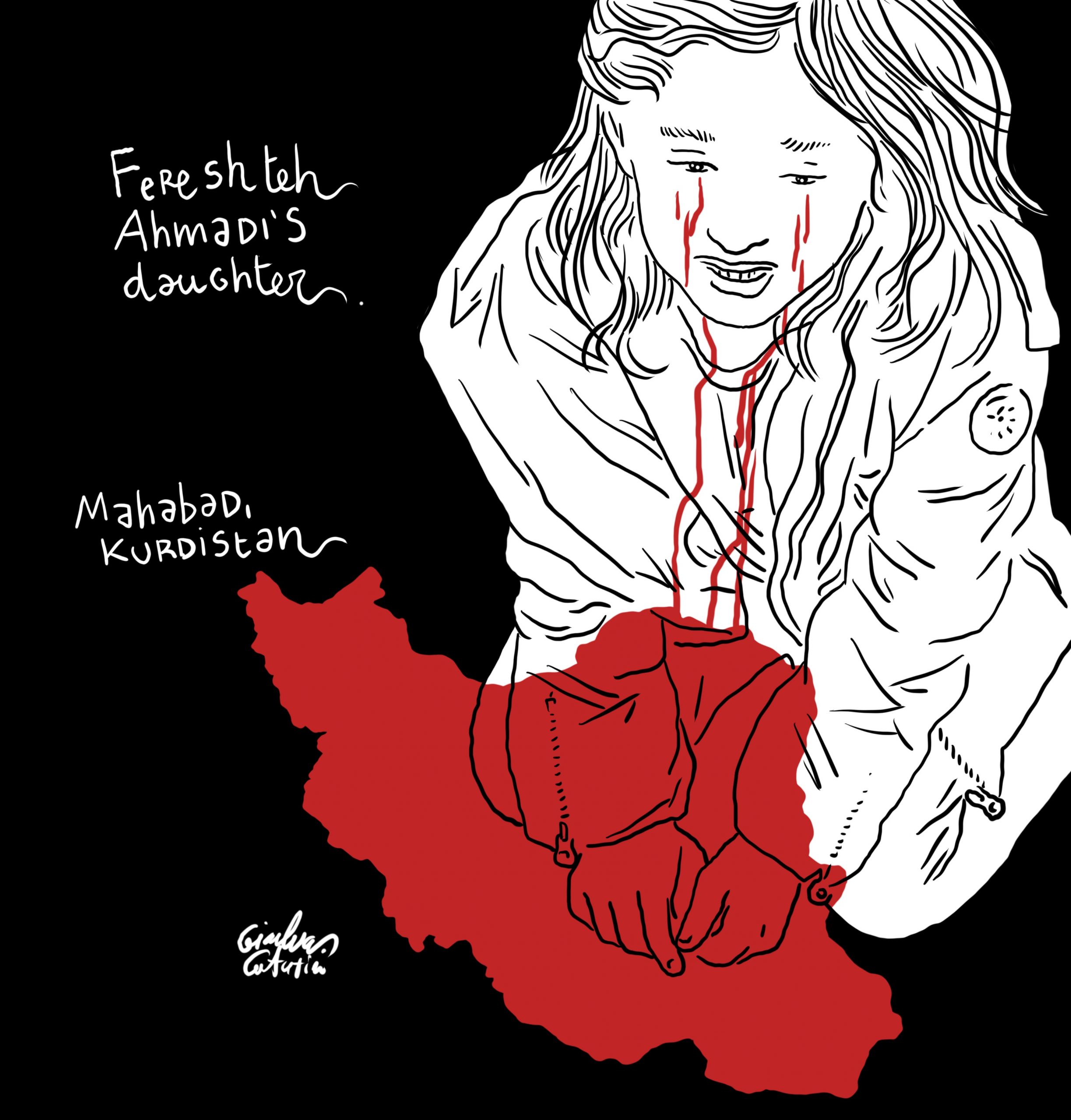 You mentioned social media. How have Iranians reacted to your work on social media?
Many Iranians have thanked me and have republished those works. Others, like you, suggest that I create works on specific issues. I am grateful because it helps me with my work. Sometimes I hear from people inside Iran, despite all the problems with the internet. I am also thankful to them.
You followed protests in other countries in the past and published your works in books. Will you publish a book of your work on the events in Iran?
I used to publish books and graphic novels on various events and may publish one on the history of the Iranian revolution in the future. It takes at least a year to produce a graphic novel about a revolution.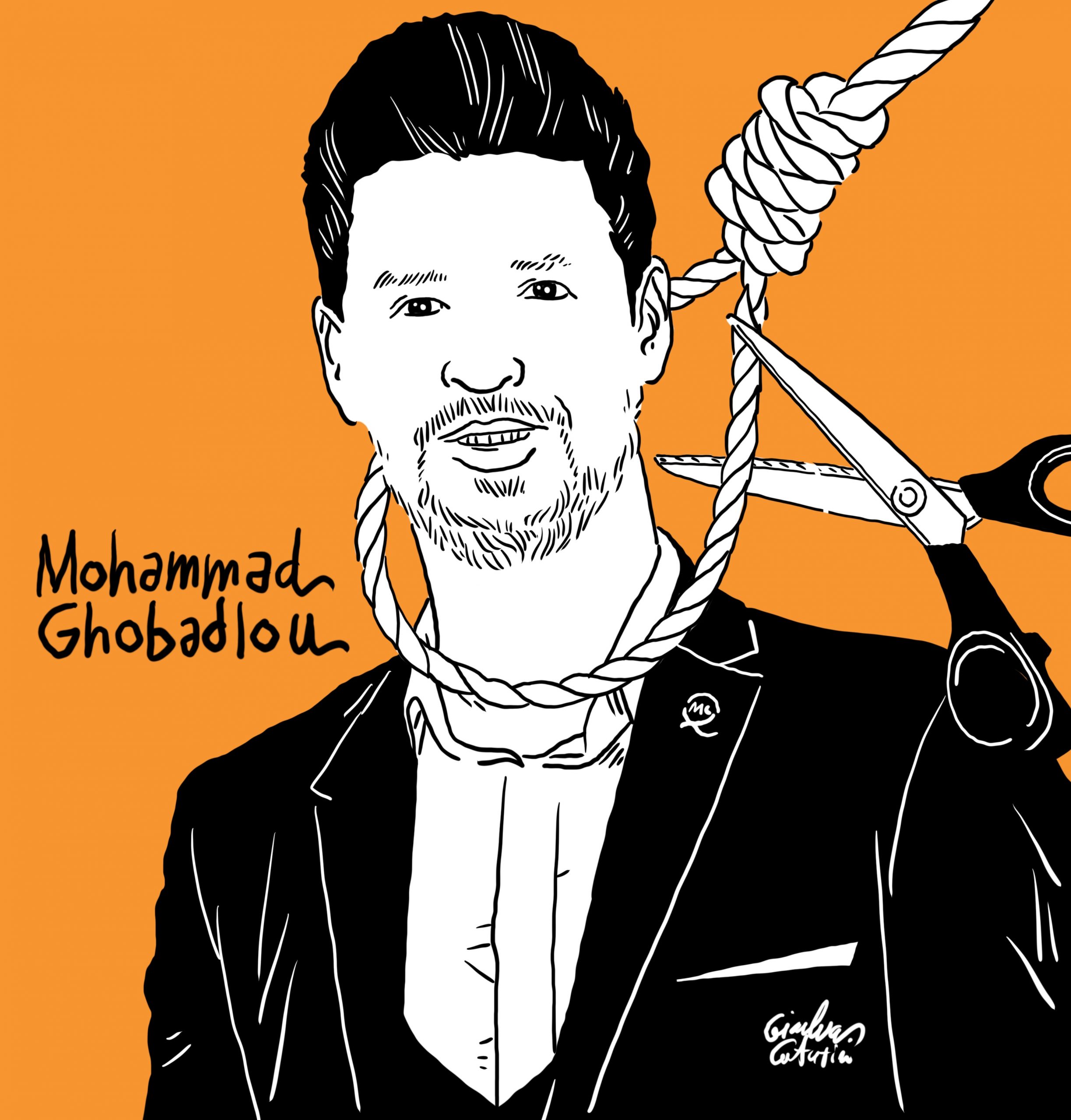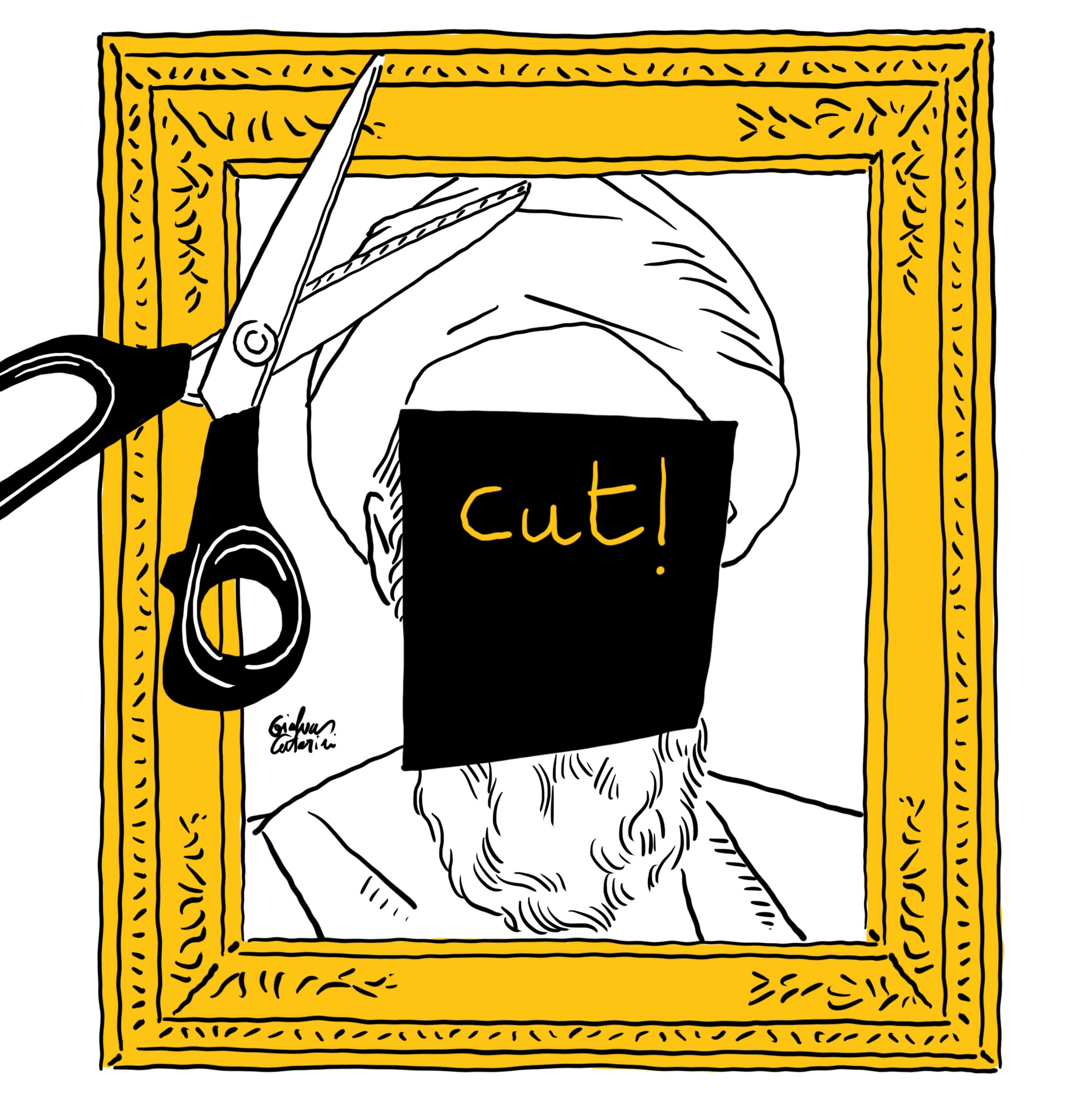 What do you think about the 'Women, Life, Freedom' revolution?
One of the most significant aspects of this women's revolution is that it should not be confined to Iran and that it should have an impact on other countries. By impact, I don't mean just a show of solidarity with the Iranian people and their revolution, because this revolution embodies what people want worldwide.
We see women in Afghanistan, Turkey, and other countries demanding their rights. I think it is highly significant that this revolution has generated solidarity among nations and highlighted people's shared demands.
We cannot ignore that the uprising has pinned down the Islamic Republic and put it in a tight spot. The Islamic Republic's tactics to crush the protests in the past two months have failed. It could not stop the unrest and dissuade people from pouring into the streets, even by killing protesters.
People come out into the streets angrier every day.
Similar Articles to This Post