---
The Melbourne-based, Iranian-born artist Hoda Afshar is the 2018 winner of the Bowness Photography Prize, Australia's most important photography award, for her "Portrait of Behrouz Boochani, Manus Island."
Afshar was selected from among 50 finalists whose works reflect the diversity and depth of photographic practice in Australia, and she was unanimously awarded the coveted $30,000 prize along with  the Sotheby's Australia People's Choice Award.
"Portrait of Behrouz Boochani, Manus Island" is part of "Remain" — the artist's first moving-image work, made in collaboration with the refugees who remain on Manus Island, Papua New Guinea, following the closure of the Australian immigration offshore detention facility there on October 31, 2017.  The two-channel video follows the men for whom the tropical island has become a prison, as they roam the island past sites of significance, recounting the circumstances of the deaths of their fellow detainees through violence, illness or accident.
Afshar visited Manus Island in April 2018, where she photographed Behrouz, a Kurdish-Iranian journalist, writer and filmmaker who fled Iran in 2013 seeking asylum and who arrived on the shores of Australia four days after the Rudd Government announced its offshore detention plan.
"Afshar's portrait of Behrouz Boochani is compelling and powerful," said the Director of the MGA Foundation, Anouska Phizacklea. "It is a haunting portrait that speaks to the history of photography.  Boochani's gaze, the fire that burns behind him, the way his body is positioned – it has an intensity and power that is undeniable."
Born in Tehran in 1983, Afshar began her career as a documentary photographer in Iran in 2005, after completing a Bachelors degree in Fine Art – Photography with First Class Honors from Azad University of Art and Architecture in Tehran.
She moved to Melbourne, Australia in 2007, where she practices as a visual artist and also lectures in photography. In 2015 she won Australia's National Photographic Portrait Prize at the National Portrait Gallery.  The artist recently submitted her Ph.D. thesis in Creative Arts at Curtin University of Technology in Australia.
Winning this prize "is not only a glorious moment in my career as an artist," said Afshar, "but also a confirmation of the trust that I have always placed in the power of art to change the world through changing the way we see it.  Receiving this award is for me a testament to the fact that what is at stake today is our humanity.  I hope that winning this prize will contribute, in some way, to redrawing the lines that divide us and those who have been placed outside the safe borders of our human community."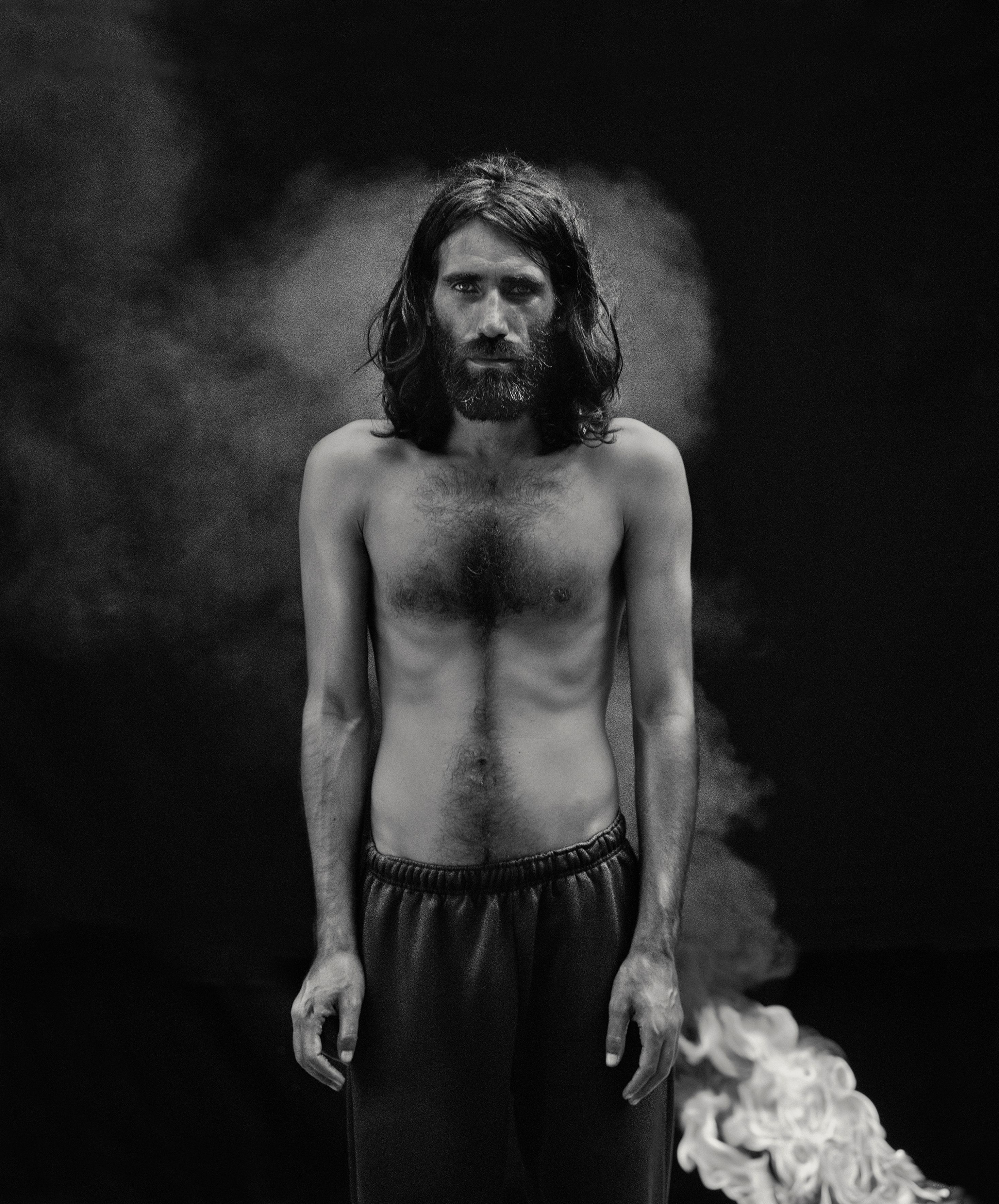 Afshar called Boochani after sending him his portrait and said: "This is you, Behrouz, with your passion, your fire and your writer's hands.  It symbolizes your resistance."
Hearing her words, he paused and said: "You are right but I do not see myself in this picture.  I only see a refugee, someone whose identity has been taken from him.  A bare life, standing there beyond the borders of Australia, waiting and staring." He fell silent, then said…"This image scares me."
In a recent interview with the Guardian, Afshar pointed out that her decision to travel to Manus Island was a result of frustration over Australia's hypocrisy. Australia is a "democratic country," she said.  "It's first world. It's advanced. We care about morality; we care about humanity.  All of those claims which make 'the rest inferior to the West' – so how can this be happening under this government? And how can we go about our lives on a daily basis ignoring this in the background?"
Hoda Afshar recently joined 'Eleven' – a new collective of contemporary Muslim Australian artists, curators and writers whose aim is to disrupt the current politics of representation and the prevailing discourse around Islam and Islamic identities.
She was selected as one of the top eight young Australian artists to exhibit in Primavera 2018 at the Museum of Contemporary Art in Sydney. The artists consider, explore and re-examine the politics of identity, visibility and representation and together present their experiences, ideas and understanding of personal and collective identity. Primavera 2018 runs through February 3, 2019.
The Museum of Contemporary Art Australia is the nation's leading museum dedicated to exhibiting, collecting, and interpreting the work of contemporary artists. Opened in 1991, it is located on the edges of Sydney Harbor. It contains over 4,000 works by Australian artists that have been acquired since 1989.  The collection spans all art forms with strong holdings in painting, photography, sculpture, works on paper and moving image.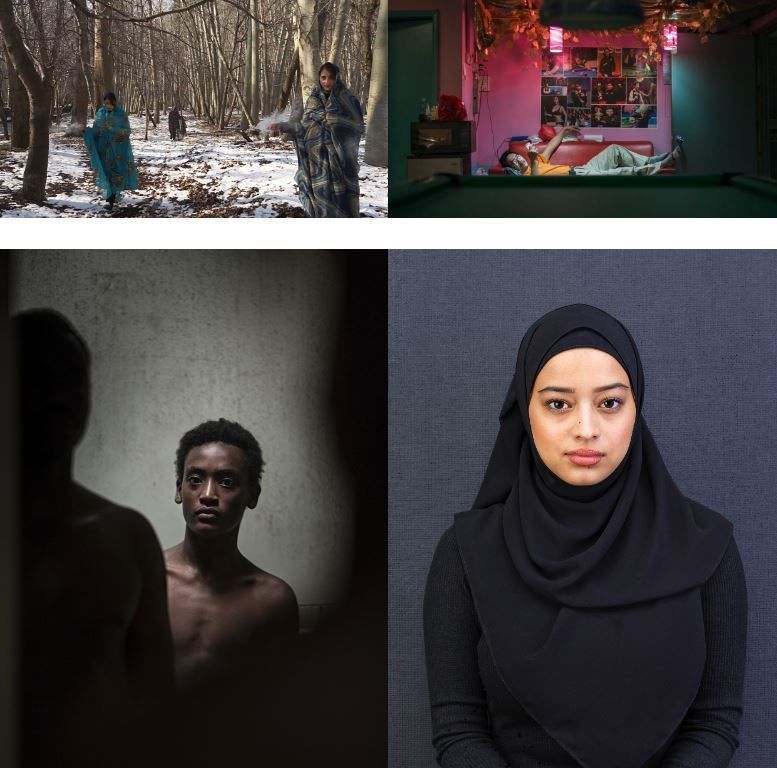 The Monash Gallery of Art (MGA) is one of Australia's leading public galleries. Located in Melbourne, it opened in 1990 with a mission to collect, preserve, present and interpret Australian photography with a collection of over 3,100 nationally significant Australian photographic works.  MGA stages four large exhibition seasons and one art prize per year. The William and Winifred Bowness Photography Prize was established in 2006 to promote excellence in photography and has quickly become Australia's most important photography prize.
---