---
The first comprehensive retrospective in the United States devoted to the work of the Iranian-born American sculptor Siah Armajani is currently on at the Walker Art Center in Minneapolis, Minnesota.  Organized with New York's Metropolitan Museum of Art, "Siah Armajani: Follow This Line" travels to the Met Breuer in February.
The show features more than 100 works, including many pieces from private and public collections in Europe and elsewhere that have never before been exhibited in the United States.
Armajani was born in Tehran in 1939 and moved to Minnesota in 1960 to study philosophy at St. Paul's Macalester College. He has lived and worked in the Twin Cities ever since.
The artist is best known for his large-scale, politically resonant works that merge sculpture with architecture.  He has created bridges, gazebos, gardens, and reading rooms for outdoor public spaces across the United States and Europe.  He designed the Olympic Torch for the 1996 Summer Olympics in Atlanta, as well as the Lighthouse and Bridge on Staten Island.  In Minneapolis, his landmark 375-foot Irene Hixon Whitney Bridge (1988) connecting Loring Park to the Minneapolis Sculpture Garden was recently restored in advance of the exhibition.
---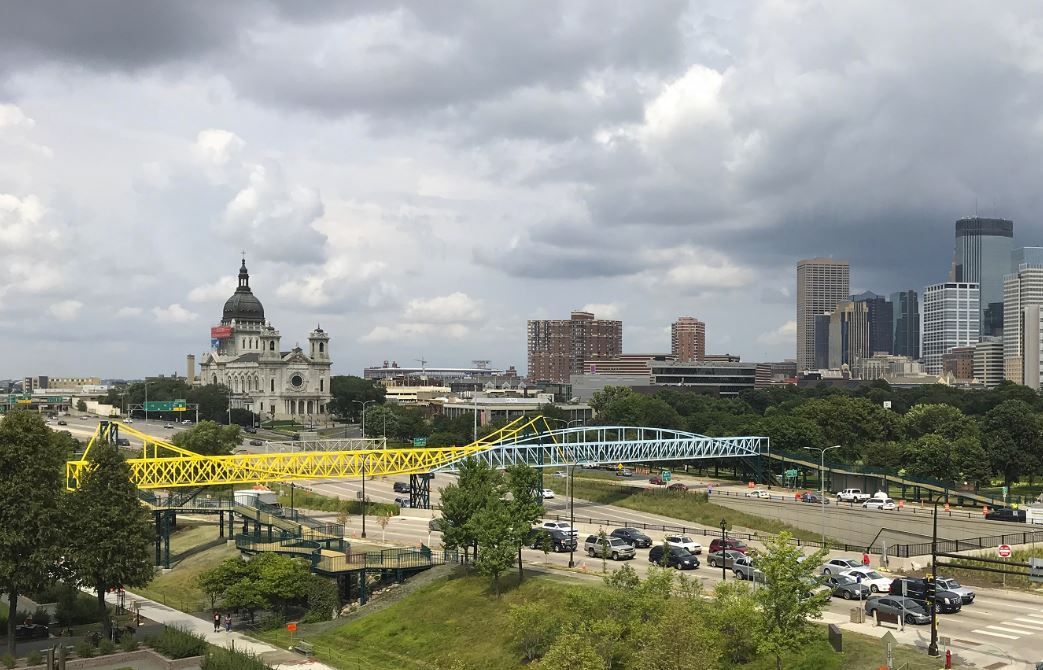 "For six decades, Armajani has been reinventing himself, and this by itself is not an easy task," said Ziba Ardalan, the Iranian-born founder and director of Parasol Unit for Contemporary Art in London, in an interview with Kayhan Life.  "During this time, he has brought a whole new language to art practice, a language which has endured through time and has inspired other artists."
"At the end of the day," Ardalan noted, "the reason an artist is important is purely due to his vision, intelligence, and his/her ability to create works that communicate with and transform our soul.
Spanning six decades of the artist's studio practice, the exhibition brings together models from his Dictionary for Building series (1974-1975) — nearly 150 small-scale maquettes representing the architectural elements of a house that have been combined into different permutations — as well as Fallujah (2004-2005), a monumental antiwar sculpture created in response to the U.S. invasion and occupation of Iraq.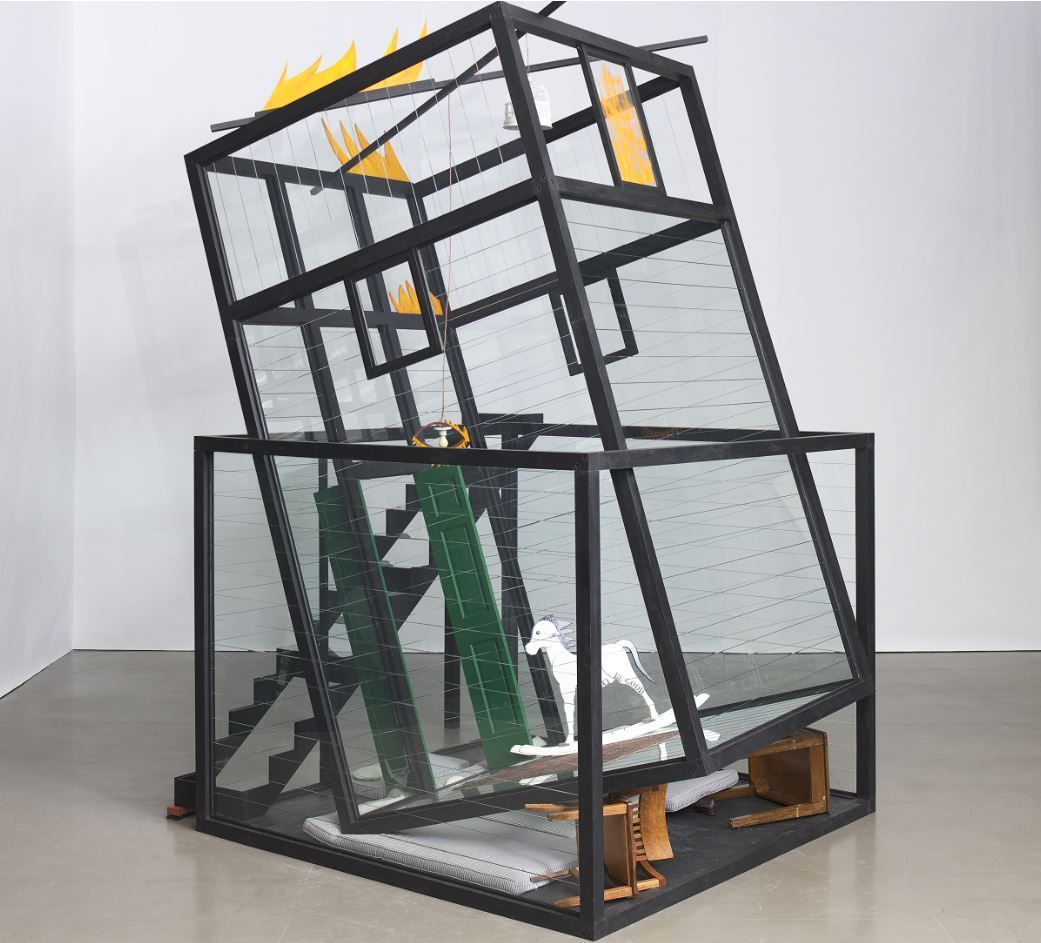 The exhibition also includes collages and other works on paper which the artist made in the late 1950s while in Tehran, and more recent sculptures and models from his Tombs series (1972-2016) and Seven Rooms of Hospitality series (2016-ongoing).
"Balancing a keen sense of abstraction with social and political content, Armajani has produced an ambitious and nuanced body of work that engages a wide range of references – from Persian calligraphy to the manifesto, letter, and talisman; from poetry to mathematical equations and computer programming; from the Abstract Expressionist canvas to the vernacular architecture of rural America, Bauhaus design, and Russian Constructivism," the Walker Art Center.
"Siah Armajani: Follow This Line" will run through December 30th before moving to the Met Breuer.
The Walker Art Center is a multidisciplinary contemporary art center in Minneapolis, Minnesota, and one of the most-visited modern and contemporary art museums in the United States.
Its history dates back to 1879 when it began as a personal art gallery in the home of lumber baron Thomas Barlow Walker, who dedicated part of his home to exhibiting his collection to the public for free. It was formally established as the Walker Art Gallery in 1927, before becoming a public art center in 1940, and recently celebrated its 75th anniversary in 2015.
---
---
Photo Credits: Bobby Rogers and Paul Schmelzer – Walker Art Center.
---