Nairy Baghramian – an Iranian-Armenian sculptor who relocated to Germany in her teens – has just opened her first international museum exhibition at the Walker Art Center in Minneapolis.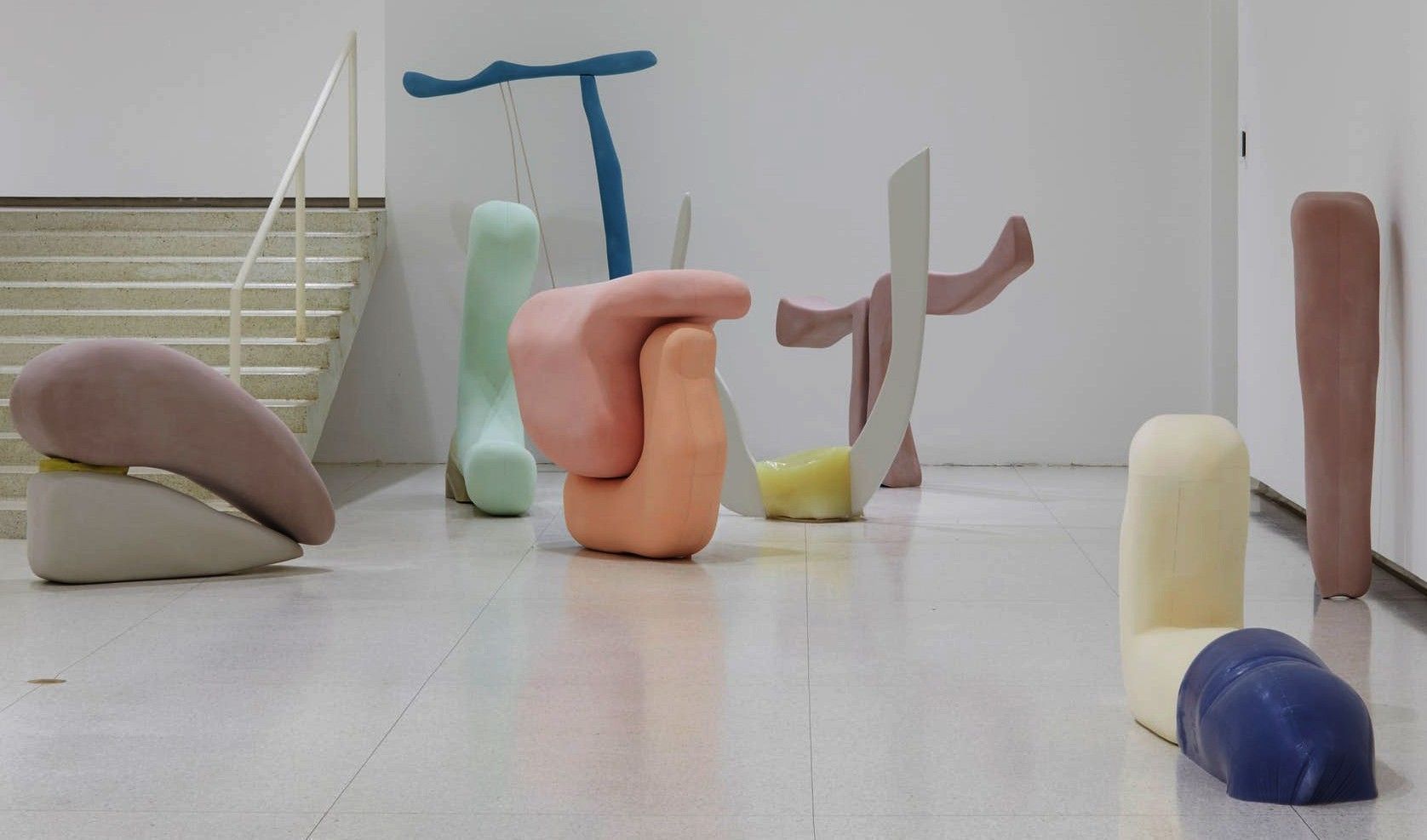 Born in Esfahan in 1971, Baghramian has previously had exhibitions at the Art Institute of Chicago, the MIT List Visual Arts Center, and the Serpentine Galleries in London and earlier this year, she participated in the prestigious Documenta exhibition in Kassel (Germany) and Athens.
The artist uses materials such as curved steel, soft rubber, plastic, wax, and fabric, as well as photography to challenge the definition of sculpture. She examines political and social systems of power, and the institutional context of contemporary art.
"Over the past two decades, Baghramian has created site-responsive installations that use, dismantle, and unveil the human body and its gestures," said the Walker Art Center. "Her works mark boundaries, transitions, and gaps in the museum, prompting us to consider form and meaning in the context of interior and exterior spaces."
"Drawing on a multiplicity of references – including dance, theater, design and fashion – and producing unlikely juxtapositions in material and scale, the artist questions and challenges the definition of sculpture," the Walker Center added.
"Deformation Professionnelle, 2017" – as the exhibition is named – was co-organized with the Stedelijk Museum voor Actuele Kunst (SMAK) in Ghent, Belgium, where it was first presented late last year. Taking its title from a French phrase that can loosely be translated as 'professional distortion,' it refers to ways in which a person's perspective can be shaped by their vocation.
The exhibition consists of a series of new pieces that play off Baghramian's previous bodies of work while skillfully responding to the specific site in which they are shown. Instead of a retrospective, the artist has chosen to present entirely new sculptures that reflect on past works produced between 1999 and 2016.
In an interview in The Seen magazine, the artist described the exhibition as "a kind of 'survey'" of her work, but structured around a new series of pieces that "each rebound off some of my work to date, thus attempting to critique the usual static nature of institutionalized surveys or retrospectives, while at the same time allowing some rethinking to take place about conditions and the sound of my own making."
In a 2012 talk on art at the Vera List Center for Art and Politics, Baghramian said: "There cannot be such a thing as an autonomous work of art. Art must always be seen in relation to its context. In its encounter with the beholder, the work of art exercises an indirect influence on cultural habits, drawing our attention by contradicting or rejecting them and thus providing a frame for the transformative power of aesthetics and politics."
The Walker Art Center has also unveiled the first permanent public artwork commission by Nairy Baghramian as part of the Minneapolis Sculpture Garden Reconstruction Project.
"Nairy Baghramian: Deformation Professionnelle" will be on view at the Walker Art Center until February 4.
#nairybaghramian #iranianartist #iranianarmenian #moderart #walkerartcenter#minneapolis #artgallery #artexhibition #kayhanlife