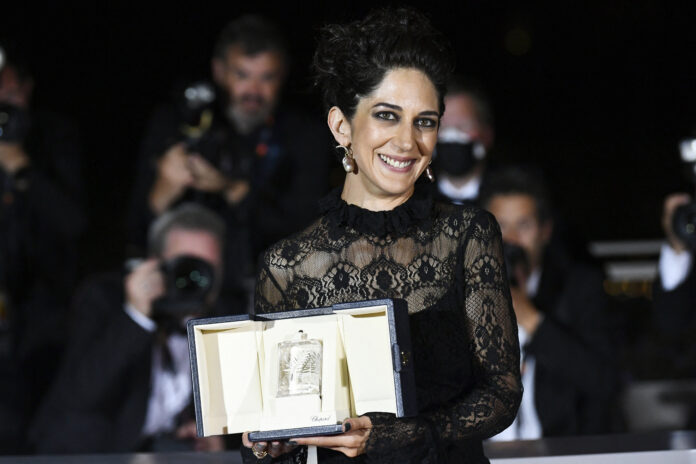 ---
By Ahmad Rafat
---
Iranian officials have accused the Iranian-born actress Zahra Amir-Ebrahimi — who won the Best Actress award at the Cannes Film Festival recently for her role in "Holy Spider" — and the movie's Danish-Iranian director Ali Abbasi of "blasphemy."
Some have even gone further, calling for their executions.
The condemnation and threats came days after Zahra Amir-Ebrahimi, known professionally as Zar Amir-Ebrahimi, won the trophy for "Holy Spider," a French, German, Swedish, and Danish production, filmed in Jordan.
The Iranian Organization of Cinema and Audiovisual Affairs, which operates under the auspices of the Ministry of Culture and Islamic Guidance, released a statement calling the film "shameless obscenity," adding that it was "the product of the twisted mind of an Iranian-Danish man."
The statement noted that the film was made outside of Iran with foreign money.
Amir-Ebrahimi also told CNN that she had received some 200 threats after the award ceremony at Cannes. The director of "Holy Spider," and others involved in making this film have also received similar threats.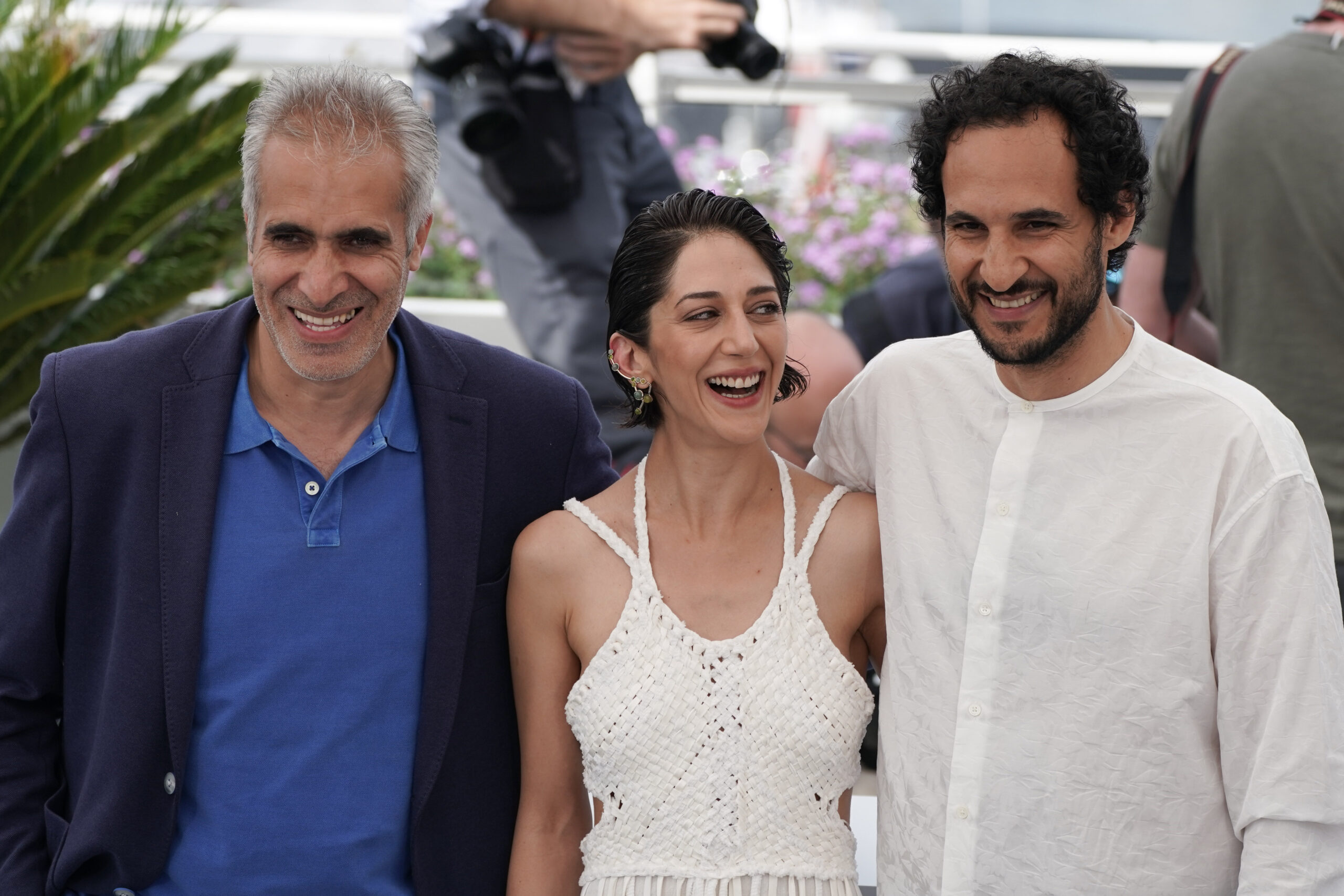 Amir-Ebrahimi was 19 when she played in her first feature film, "Entezar" (Expectancy), in 2001, directed by Mohammad Nourizad. A former supporter of the Islamic Republic, Nourizad, later became a prominent critic of the state, resulting in his arrest. He is currently in prison.
Born in Tehran in 1981, Amir-Ebrahimi studied theater at Azad University. After appearing in a series of short films, she landed a role in 2006 in a popular TV series, "Narges," which launched her career.
Amir-Ebrahimi's professional life was disrupted in Iran after a leaked sex tape of Zar and her boyfriend was posted on the internet and released on DVD. In a society where the hijab and gender segregation laws are strictly enforced, it was a shock to see the naked body of an actress in a private video.
After the DVD's release, Amir-Ebrahimi's boyfriend fled to Armenia but was returned to Iran. Subsequently, Iranian authorities arrested Amir-Ebrahimi and her boyfriend. A fellow actor and friend of Amir-Ebrahimi, who had published the DVD, was arrested and sentenced to six months in prison.
Amir-Ebrahimi's Cannes victory and the selection of "Holy Spider" to compete in the prestigious film festival led some Iranian officials to say that the makers of the film were "following the same path as Salman Rushdie and 'The Satanic Verses.'"
Rushdie (born in 1947) is an Indian-born British-American novelist and essayist who published his novel "The Satanic Verses," in September 1988. Inspired by the life of the Islamic Prophet Mohammad, the book sparked controversy in the Islamic world, prompting Ayatollah Ruhollah Khomeini — the founder of the Islamic Republic — to issue a fatwa (religious decree) in February 1989, calling for Rushdie's execution.
The 15th of Khordad Foundation — a foundation set up on orders from Ayatollah Khomeini in 1982 to offer economic support to families of martyrs, veterans, and founders of the Islamic Revolution — offered a $2 million reward to anyone who killed Rushdie. The foundation raised the reward in 1997 to $2.5 million, then to $2.8 million, and finally to $3.3 million.
Mohammad Khatami, who was Iran's President from 1997 to 2000, then declared the fatwa against Rushdie "terminated." However, the decree was never officially annulled. Iran's Supreme Leader Ayatollah Ali Khamenei reiterated the religious call to kill Rushdie in February 2006.
The British government has provided Mr. Rushdie with security for more than 30 years.
UK 'Desire To Appease Tehran' Is Impeding Sanctions for Human Rights Abuses, Lawmaker Says 
Over the years, translators and publishers around the world who were involved in the publication of "The Satanic Verses" have been the victims of attacks, some of them fatal.
Hitoshi Igarashi, who translated "The Satanic Verses" into Japanese, was stabbed to death at his house in a Tokyo suburb in July 1991.
Ten days earlier, Ettore Capriolo, who translated the novel into Italian, was attacked and seriously injured near his house in a Milan suburb.
The Norwegian publisher of the novel, William Nygaard, was a victim of a knife attack on Oct. 11, 1993, and was hospitalized for a few months.
Aziz Nesin (1915-1995), a prominent Turkish writer, humorist, and author, who translated "The Satanic Verses" into Turkish, survived a fire deliberately aimed at killing him in which 37 others tragically lost their lives.
On May 18, 2012, Ayatollah Naser Makarem-Shirazi, a Shia marja (source of emulation), issued a similar fatwa against Iranian rap artist Shahin Najafi for "apostasy" after the release of his song "Ay Naghi." Before moving to Canada, Mr. Najafi lived in Germany, where he had round-the-clock police protection.
It is doubtful that the Islamic Republic targeted "Holy Spider" because of the theme of the film, given that it was based on the true story of Saeed Hanaei, a serial killer who murdered 16 female sex workers between 2000 and 2001 in the holy city of Mashhad.
Hanaei, dubbed "Spider Killer," was eventually caught and sentenced to death. He was hanged on April 8, 2002 in Mashhad Prison. Hanaei testified in court that the killings were his way of "cleansing the city of moral corruption." He claimed he began killing the sex workers after his wife was mistaken for one.
Hanaei has been the subject of two documentaries and a feature film, all released in Iran without any problem.
Iranian officials have condemned "Holy Spider" director Abbasi for highlighting the role of religion in the tragic events depicted in the film, as well as the depiction of religious authorities as protecting the killers of sex workers.
Abbasi's film explores the religious climate in the holy city of Mashhad, home to the shrine of Shia Islam's Eighth Imam, Reza, hinting that the atmosphere in the city could have been the enabling factor in the killings.
"The film gives our compatriots a repulsive image," the hardline of the Tehran-based Kayhan newspaper said. "Its anti-Islamic content and inhumane portrayal of religious Iranian people are the film's main thrust."
Porn Documentary "XSunami" Screened in Iranian Holy City of Mashhad
Undoubtedly, many Islamic Republic officials and senior clerics in Mashhad share Hanaei's views on a need for a "moral cleansing" of Islamic society under the Islamic duties of "enjoying what is right and forbidding what is evil."
The Islamic Republic has condemned the film and called for "punishing who helped to make and produce it."
Some officials, including Saeed Reza Ameli, the Secretary of the Supreme Council of the Cultural Revolution, have urged the Ministry of Culture and Islamic Guidance to lodge a formal complaint with international organizations against the Cannes Film Festival for screening "Holy Spider" and for giving Zar Amir-Ebrahimi the Best Actress Award.
Iran's Deputy Culture Minister for Legal Affairs Mohammad Hashemi recently warned that "anyone who helped with the making and production of the film in Iran will be prosecuted to the full extent of the law."
The traumatic experience forced the young actress to move to France after her release from prison.
Zahra changed her stage name to Zar and gradually returned to acting in France.
The Paris-based Iranian actress, theater director, and playwright, Shabnam Tolouei, gave Amir-Ebrahimi her start in theater.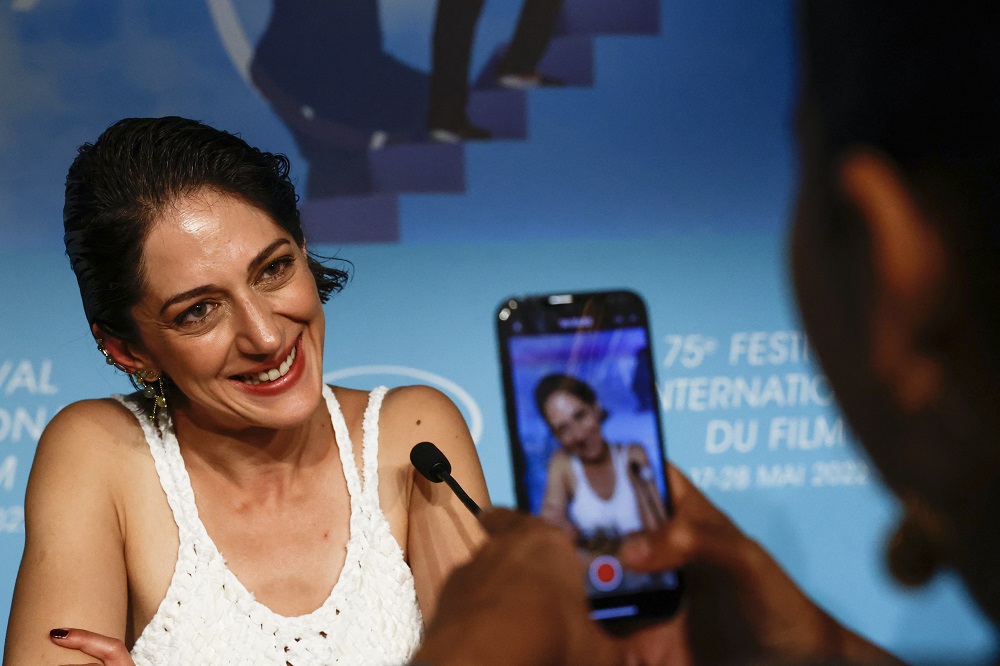 Ms. Tolouei, banned from working in Iran because of her Bahai faith, has lived and worked in France for many years.
Her theater appearance brought Zar Amir-Ebrahimi to people's attention in the film industry. It ultimately resulted in her first winning the Best Lead Actress Award in a Foreign Language Film at the 2018 Nice International Film Festival in 2016 for her role in Reza Rahimi's "Bride Price vs. Democracy" and the Best Actress Award at the 2022 Cannes Film Festival for her role in Ali Abbasi's "Holy Spider."
Amir-Ebrahimi has appeared in several films by Iranian directors outside Iran, including Ali Soozandeh's 2017 "Tehran Taboo" and Hossein Pouseifi's 2019 "Tomorrow We Are Free."
Amir-Ebrahimi will start work on her new film "Shayda" in the coming weeks, directed by Iranian-Australian filmmaker Noora Niasari and produced by Oscar-winner Australian actress Cate Blanchett.
Zar Amir-Ebrahimi started her acceptance speech at the 2022 Cannes Film Festival with a message for her fellow Iranians.
"Happiness and success are collective experiences for me," a tearful Amir-Ebrahimi said in Persian. "I am overwhelmed with joy, but I am also sad knowing many Iranians struggle with many problems daily. My heart is with Abadan. My heart is in every corner of that land. I am here, but my heart is with men and women in Iran."
The Islamic Republic officials viewed Amir-Ebrahimi's acceptance speech as "unforgivable," which added to her "sins."
Similar Articles to This Post