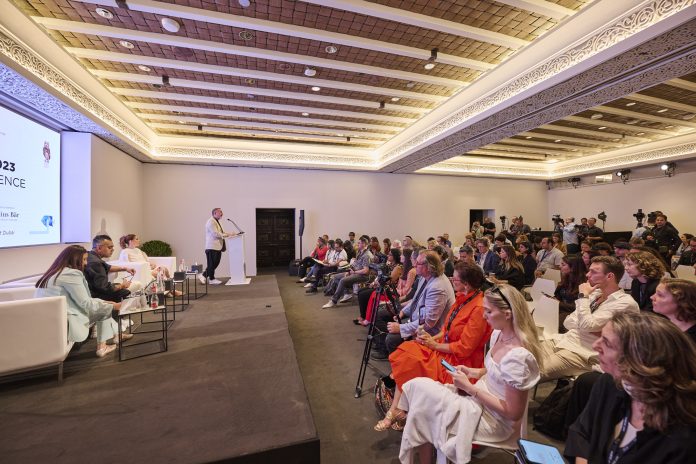 ---
By Rawaa Talass
---
The 16th edition of the Art Dubai fair has opened this month, with a focus on contemporary talent from the Middle East, Asia, Africa, and the Global South.
As in previous iterations, the fair features artists from Iran, as well as from the Iranian diaspora. However, gallery participation from Tehran has lessened compared to last year.
"You have this chance of walking around the gallery halls and being able to see things that are really rare to see together," Pablo del Val, Art Dubai's artistic director, said at a press conference on March 1.
"In a hall, you can jump from Iran to Saudi Arabia, from Sweden to Lebanon. You can really make a reading of what is happening in these regions in a very exciting way," he added.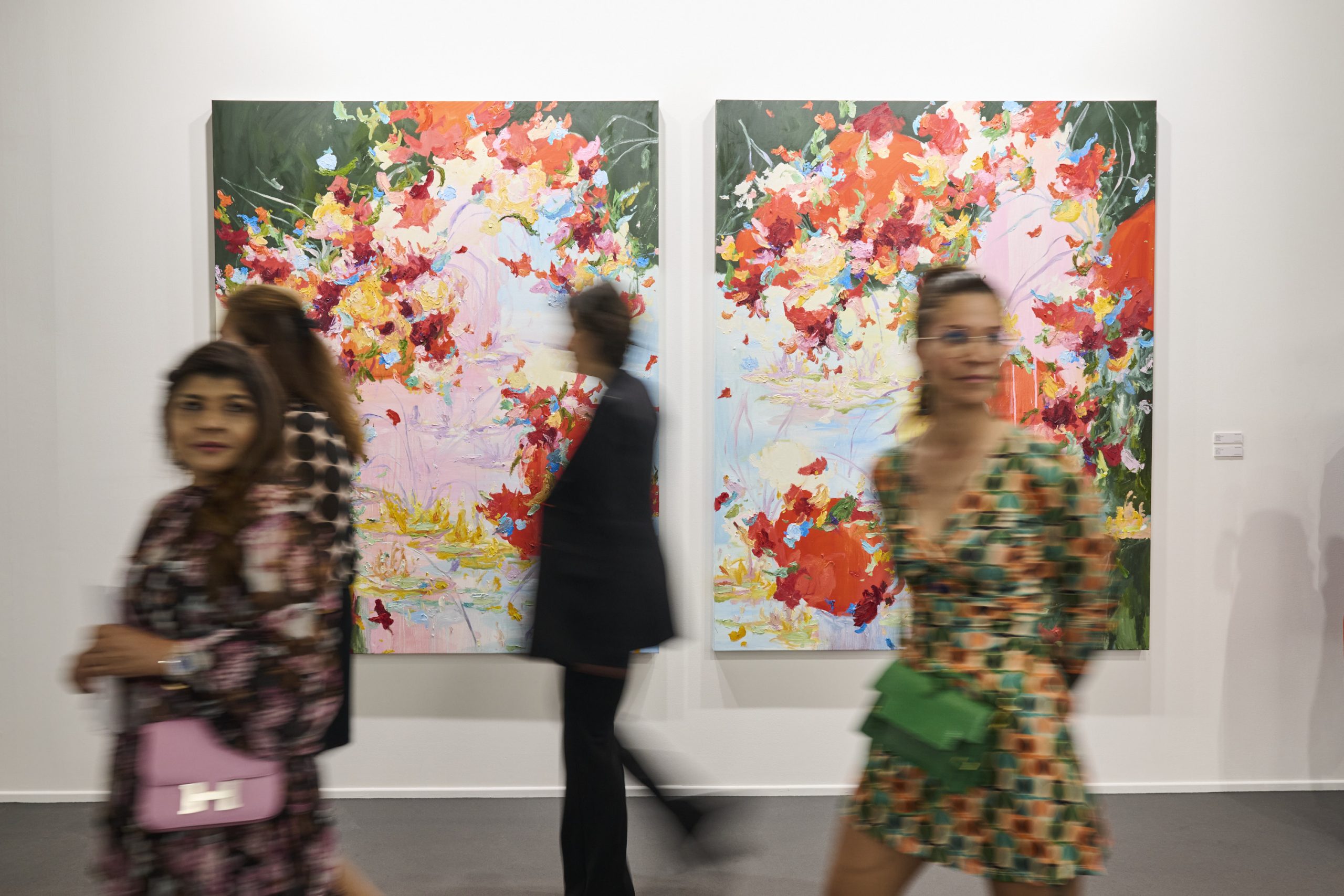 Dubai-based gallery, The Third Line, is presenting a unique selection of ten artworks by the late Iranian modernist Monir Farmanfarmaian, who died in 2019 at the age of 97.
For sixty years, Farmanfarmaian mastered sculptures made of glittering mirror mosaics, inspired by the architecture of her home country and by Islamic geometry. Her work has been acquired by major institutions around the world, such as Tate Modern, The Metropolitan Museum of Art, the Guggenheim, the Louis Vuitton Foundation, and Tehran Museum of Contemporary Art.
"There's always been consistent interest in her work, from private collectors and institutions," The Third Line director Gabriella Moore told Kayhan Life. "Obviously, a lot of her collectors are from Iran, but they might not still live there. They might be in the US, the UAE or Europe."
At the stand, visitors can see Farmanfarmaian's dazzling mirror ball from 1979 and her rare works on paper, done with a whimsical touch, from the early 1990s. "She really is so loved by so many," Moore said. "I think people are just kind of mind blown by all the different mediums that she's worked in over her career."
The Leila Heller Gallery, meanwhile, is showcasing several Iranian artists this year. Among them is Aref Montazeri, who has on view a geometric sculpture made of mirror glass. "He shows the front of the mirror and also the back of the mirror," said gallery representative Ella Schwartz. "He says, "To truly see oneself, you have to see the back of the mirror as well.""
A visually large work on display is by Iranian-Egyptian artist Parinaz Eleish Gharagozlou: a colorful canvas, entitled "Falling Asleep in a Dream," depicting abandoned homes in Iran.
Next to her work is a vibrant painting from 2022 by the hand of Arash Nazari, who is inspired by the famed epic poem Shahnameh. "He takes scenes and contemporizes them by painting these stretchy lines," explained Schwartz. "He really likes to play with the old and the contemporary."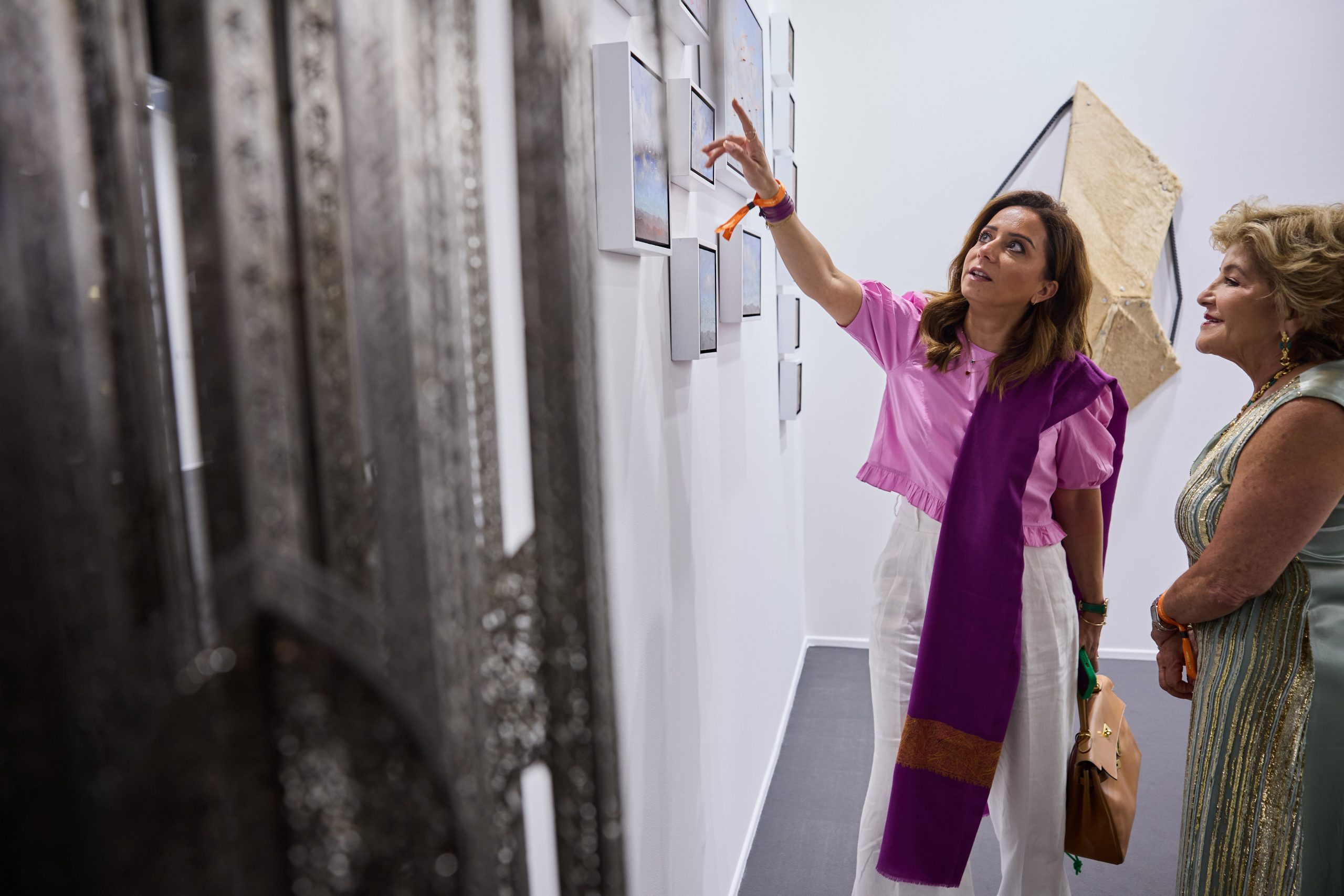 The Dastan Gallery from Tehran is showing an extensive roster of artists working in a variety of mediums, such as painting, sculpture, and works on paper.
And Gallery 1957, based between Accra and London, has returned to the fair with a solo display of carpet paintings by Los Angeles artist Kour Pour, who is showing his work for the first time in Dubai.
The gallery's representative, Alessandra Olivi, said Pour was inspired by his own life and upbringing, where his father left Iran at the age of fourteen in 1979 to the UK, where Pour was born. The family relocated to Los Angeles when Pour was seventeen years old.
"The main interest in working with carpets comes from his looking as a child at his father, who used to own a carpet shop in the UK," Olivi explained. "A carpet is a very emblematic object. It's something that gets produced somewhere and then gets shipped somewhere else. You lay down a carpet and you feel at home. It carries a lot of meanings."
For more information, visit www.artdubai.ae
Similar Articles to This Post