---
By Timothy Gardner
---
WASHINGTON, Sept 26 (Reuters) – The Trump administration is not considering a release from the U.S. emergency oil stockpile to offset the impact of looming Iran sanctions, and will instead rely on big global producers to keep the market stable, Energy Secretary Rick Perry said on Wednesday.
"If you look at the Strategic Petroleum Reserve and you were to introduce it into the market, it has a fairly minor and short-term impact. The numbers I've seen do anyway," Perry told reporters at the Department of Energy, explaining the administration's thinking.
Oil analysts have speculated for months that the Trump administration could tap the U.S. Strategic Petroleum Reserve (SPR) in an effort to tame rising prices ahead of the Nov. 6 midterm elections. High oil prices are a political risk for President Donald Trump and his fellow Republicans.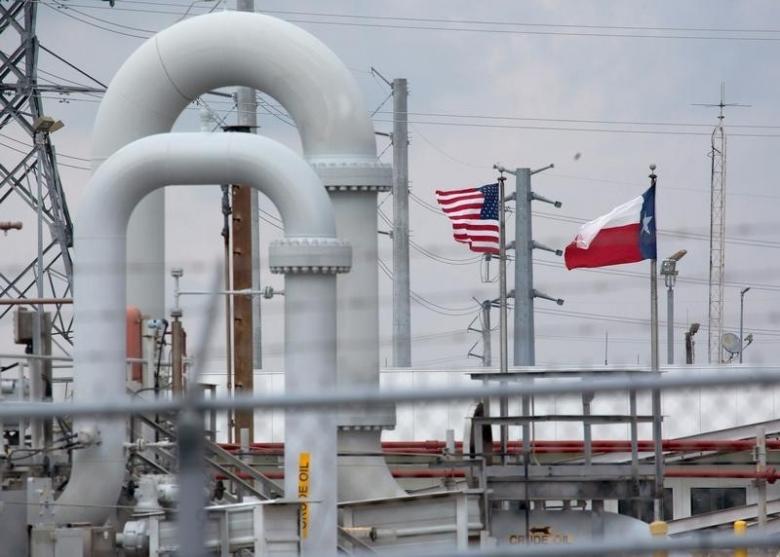 The SPR currently holds about 660 million barrels of mostly sour grade crude in underground caverns in Texas and Louisiana. Under U.S. law, the government can sell up to 30 million barrels of oil, or about the amount of petroleum the United States uses in 36 hours, from the reserve over a number of weeks.
Perry said that, while price spikes are possible in the short-term, "I'm comfortable that the world supply can absorb the sanctions that are coming."
Up to 300,000 barrels per day (bpd) of oil could reach markets if Iraq allows it to flow from the Kurdistan region in the north, Perry said.
He also said up to an additional 300,000 bpd could soon come to market from an oilfield in the Neutral Zone that Saudi Arabia and Kuwait share, if they come to agreement.
Oil traded in London fell 53 cents to settle at $81.34 a barrel on Wednesday. On Tuesday, Brent crude rose as high as $82.55, the highest since November 2014, on worries about the re-imposition of U.S. sanctions on Nov. 4 on Iran, a member of the Organization of the Petroleum Exporting Countries (OPEC).
Oil producers from OPEC and Russia met over the weekend but ruled out any immediate increase in output. The move effectively rebuffed Trump's calls on oil producers to take action.
Saudi Arabian Energy Minister Khalid al-Falih said on Sunday he does not influence oil prices, after Trump called on OPEC to bring down the cost of fuel.
The White House has said it wants Iran's oil consumers to cut their purchases to zero. But there are expectations that the administration could offer exemptions to countries that have reduced their intake. Perry said he thought the sanctions could be carried out on a "graduated" basis, apparently meaning limits on purchases could increase over time, but he did not offer further details.
---
(Reporting by Timothy Gardner; editing by Marguerita Choy and Sandra Maler)
---