---
By Susan Heavey and Alex Lawler
---
WASHINGTON/LONDON, June 13 (Reuters) – U.S. President Donald Trump and Iran exchanged sharp words over oil prices on Wednesday, with Trump blaming OPEC for high oil prices and Tehran accusing him of stoking volatility after he withdrew last month from a global nuclear arms deal with Iran.
Trump sparked the latest back-and-forth when he renewed his attack on OPEC in a tweet that said oil prices are too high and that the cartel was "at it again."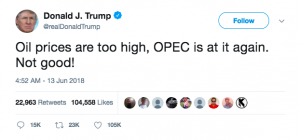 Oil prices have risen around 60 percent over the last year after the Organization of the Petroleum Exporting Countries and some non-OPEC producers, including Russia, started reducing supplies in 2017. The cartel meets June 22–23 in Vienna, and producers are seen as likely to raise production, perhaps before the limits are due to sunset at year-end.
Iran's OPEC governor, Hossein Kazempour Ardebili, fired back at Trump in a statement to Reuters. "You cannot place sanctions on two OPEC founder members and still blame OPEC for oil price volatility," he said, referring to his country and Venezuela. "This is business, Mr. President – we thought you knew it."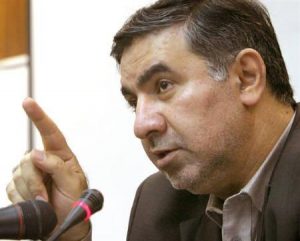 The oil supply deal is set to continue through the end of 2018, but plans for its continuation were unclear. The calculus changed after Trump announced in May that Washington was pulling out of the 2015 deal that restricted Iran's nuclear program in exchange for the removal of sanctions.
The U.S. move has pressured European and Asian clients to stop importing Iranian oil or doing business with the country. Saudi Arabia, Iran's rival and OPEC's largest producer, and Russia, the world's largest producer and a party to the deal, have already increased supply. Saudi Arabia supported Trump's decision to exit the Iran nuclear agreement.
"I think the Trump tweet makes the Saudis' job of getting compromise at the OPEC meeting tougher," said Joe McMonigle, senior energy policy analyst at Hedgeye Potomac Research in Washington.
Saudi production rose to 10.03 million barrels per day (bpd in May, in line with deal quotas, according to OPEC data. Russia's production was 11.1 million barrels a day in the beginning of June, exceeding its quota, according to sources familiar with the matter.
The price of Brent crude peaked in May at $80.50 a barrel, then pulled back, trading on Wednesday near $77 at barrel, partly in anticipation that the deal may end. U.S. crude traded Wednesday near $67 a barrel.
"Oil prices are too high, OPEC is at it again. Not good!" Trump wrote in his post on Twitter after last raising the issue in April.
The potential for OPEC to boost production has raised concerns about the cartel's limited spare capacity, which could fall to as low as 2 million bpd. This would make it harder to respond to a supply shock, such as in Venezuela, where output has declined to a 33-year-low due to an economic crisis.
"OPEC has the lowest spare capacity ever right now," said fund manager Pierre Andurand, in a tweeted response to Trump. "There is going to be a real issue," he wrote, predicting prices above $150 per barrel within two years.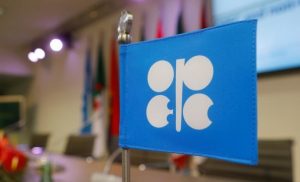 In the United States, gasoline pump prices nationwide have risen to near $3 a gallon during the peak summer travel season, still less than the $4 a gallon during the 2007-2009 Great Recession. Gasoline demand has remained strong, rising to an estimated 9.9 million bpd as of last week, according to U.S. Energy Department data.
Trump sent his tweet hours after returning to Washington from a summit with North Korean leader Kim Jong Un in Singapore.
Separately, a bipartisan group of lawmakers in the U.S. House of Representatives was pushing legislation that would subject OPEC to U.S. antitrust law and fight what the group called artificial production controls.
The measure would have to pass the full House and the U.S. Senate before Trump could sign it into law. Past presidents have not supported similar bills when they have been proposed.
---
(Reporting by Susan Heavey and Doina Chiacu in Washington and Alex Lawler in London; additional reporting by Jessica Resnick-Ault in New York; writing by David Gaffen; editing by David Gregorio)
---