---
DUBAI, Oct 27 (Reuters) – Iran's parliament approved a government economic reshuffle on Saturday, days before new U.S. sanctions on Tehran's oil exports take effect, after President Hassan Rouhani said Washington was isolated among its allies in its confrontation with Iran.
"It does not happen often that the U.S. makes a decision and its traditional allies abandon it," Rouhani told parliament before the vote to approve the new appointments.
Academic Farhad Dejpasand, widely seen as a technocrat, received a vote of confidence by a wide margin as the new minister of economics and finance.
The reshuffle, approved in a parliamentary session carried live on state TV, also brought in new industry, labour and roads ministers.
Washington reintroduced sanctions against Iran's currency trade, metals and auto sectors in August after it pulled out from a multinational 2015 deal that lifted sanctions in return for limits on Iran's nuclear programme.
European countries have criticised the United States for withdrawing from the accord and have been putting together a package of economic measures to help offset the impact of U.S. pressures on Tehran's economy.
Diplomats told Reuters that a new European Union mechanism to facilitate payments for Iranian exports should be legally in place by Nov. 4, when the next phase of U.S. sanctions targeting Iran's vital oil exports take effect, although it will not be operational until early next year.
"Our main enemy, America, faces us with a drawn sword and we have to fight it and we have to unite. Regardless of factions … we are all part of the Iranian nation," Rouhani said earlier, urging MPs to vote for his proposed ministers.
"Part of our economic problems has to do with the (high) rate of exchange of hard currencies, but our foreign exchange reserves are better than in any of the past five years," he said, without giving figures.
The cabinet changes come as the government faces intense pressure over the economic instability mostly caused by the U.S. sanctions.
The economy has markedly deteriorated in the past year, suffering rising inflation and unemployment, a 70-percent fall in the value of the rial currency so far this year and state corruption.
"A year ago no one would have believed … that Europe would stand with Iran and against America," Rouhani said.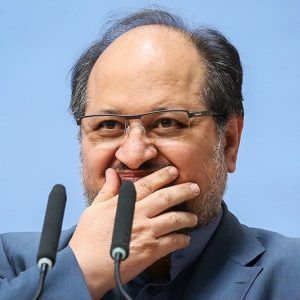 "Russia, China, India, the European Union, and some African and Latin American countries are our friends. We have to work with them and attract investments," he added.
Mohammad Shariatmadari, the outgoing industries minister, was approved to head the Labour, Cooperatives and Social Affairs Ministry.
Parliament also approved the appointment of Mohammad Eslami to head the Urban Development and Roads Ministry, while Reza Rahmani, who previously headed a parliamentary commission on mining and industry, became the new industry, mines and trade minister.
---
(Reporting by Dubai newsroom; Editing by Alison Williams, Clelia Oziel and Hugh Lawson)
---