---
By Christopher Johnson
---
LONDON, Sept 24 (Reuters) – Oil prices rose more than 2 percent on Monday as U.S. sanctions restricted Iranian crude exports, tightening global supply, with some traders forecasting a spike in crude to as much as $100 per barrel.
Brent crude hit its highest since May at $80.62 per barrel, up $1.82 or 2.3 percent, by 0830 GMT. U.S. light crude was $1.35 higher at $72.13.
U.S. commercial crude oil inventories <C-STK-T-EIA> are at their lowest since early 2015 and although U.S. oil production <C-OUT-T-EIA> is near a record high of 11 million barrels per day (bpd), subdued U.S. drilling activity points towards a slowdown in output.
Commodity traders Trafigura and Mercuria said on Monday that Brent could rise to $90 per barrel by Christmas and pass $100 in early 2019, as markets tighten once U.S. sanctions against Iran are fully implemented from November.
J.P. Morgan says U.S. sanctions on Iran could lead to a loss of 1.5 million bpd, while Mercuria warned that as much as 2 million bpd could be knocked out of the market.
The Middle East dominated Organization of the Petroleum Exporting Countries as well as top producer Russia are discussing raising output to counter falling supply from Iran, although no decision has been made public yet.
OPEC leader Saudi Arabia and its biggest oil-producer ally outside the group, Russia, on Sunday ruled out any immediate extra increase in output, effectively rebuffing a call by U.S. President Donald Trump for action to cool the market.
"I do not influence prices," Saudi Energy Minister Khalid al-Falih told reporters as OPEC and non-OPEC energy ministers gathered in Algiers for a meeting that ended with no formal recommendation for any additional supply boost.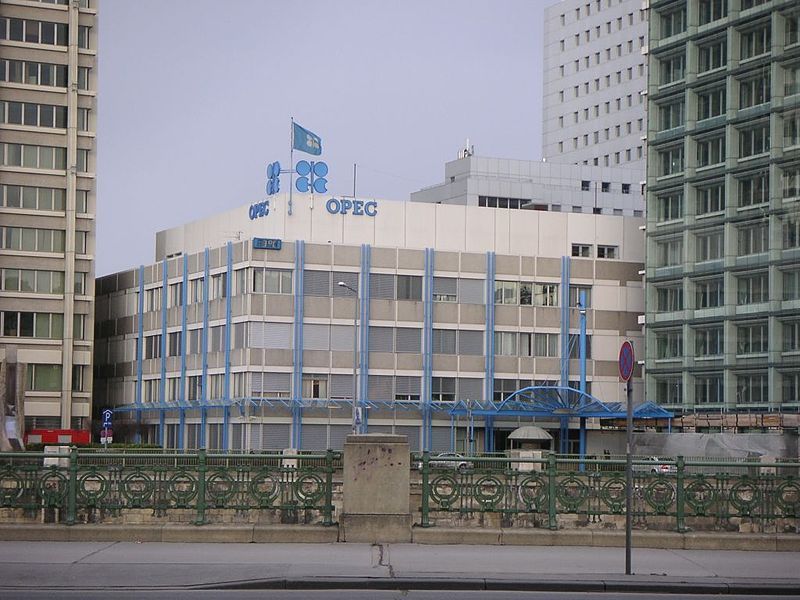 A source familiar with OPEC discussions told Reuters on Friday that OPEC and other producers have been discussing the possibility of raising output by 500,000 bpd.
"We expect that those OPEC countries with available spare capacity, led by Saudi Arabia, will increase output but not completely offset the drop in Iranian barrels," said Edward Bell, commodity analyst at Emirates NBD bank.
J.P. Morgan said in its latest market outlook, published on Friday, that "a spike to $90 per barrel is likely" for oil prices in the coming months due to the Iran sanctions.
Struggling with high crude prices and a weak rupee, Indian refiners are preparing to cut back crude imports.
---
(Reporting by Christopher Johnson in LONDON and Henning Gloystein in SINGAPORE; Editing by Louise Heavens and Emelia Sithole-Matarise)
---