---
The Iranian rial dropped to 142,750 to a dollar on April 9, a day after the U.S. State Department designated the Islamic Revolutionary Guards Corps (IRGC) a terrorist organization. The exchange rate for other major foreign currencies was 167,000 rials to a euro, 191,500 rials to a British pound, 40,000 rials to a United Arab Emirates (UAE) dirham, 26,200 rials to a Turkish lira and 36,600 rials to a Malaysian ringgit.
Tehran's gold market also experienced a price increase. The price of 4.7 grams of 18 carat gold rose to $619. An Iranian Bahar Azadi coin (weight 8.13 grams, pure gold content 7.317 grams) fetched $1,381.
The Governor of the Islamic Republic of Iran Central Bank, Abdolnaser Hemmati, posted a message on his Instagram page warning the public against investing in the "currently risky foreign currency, gold, stock, and commodity markets."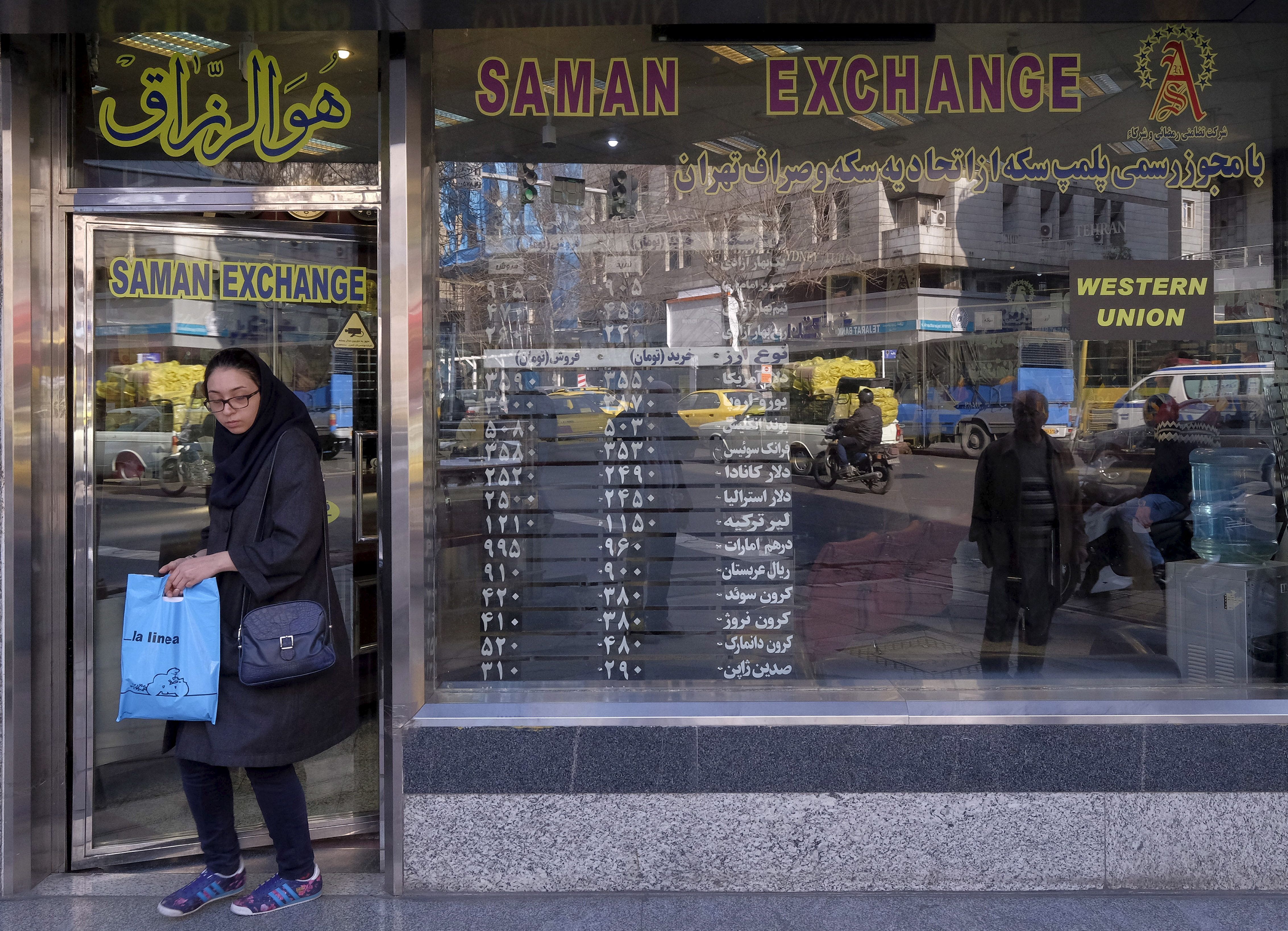 Mr. Hemmati, however, neglected to mention that the market was responding to the U.S. decision to designate the IRGC a terrorist organization. Hemmati has argued that targeting the IRGC stemmed from Washington's failure to thwart Iran's economic policies.
"The Central Bank is active in the currency markets," Hemmati said. "The recent move against the IRGC is the latest installment in a series of failed sanctions imposed by the U.S. in the past decade against the Iranian economy and people. Washington would not have resorted to this desperate measure if any of its previous policies against Iran had yielded tangible results."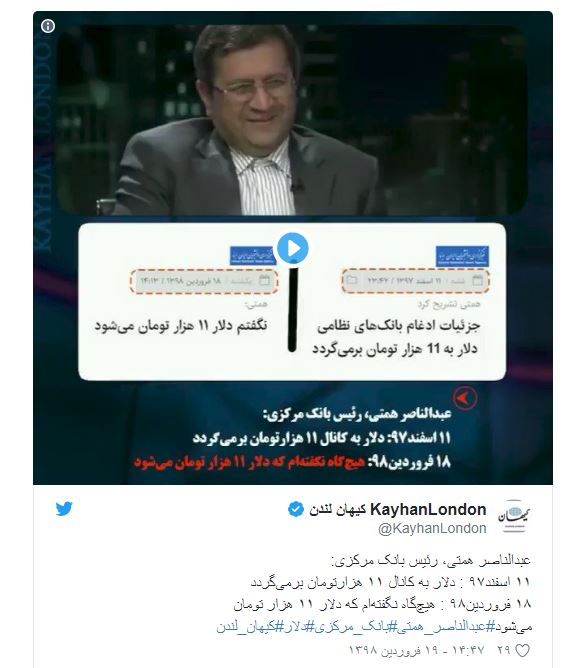 ---
Hemmati added: "The Central Bank and the government will implement a safe, secure and lasting plan to stabilize the foreign exchange market. Washington's recent measures against Iran will not have a serious impact on the market. The Central Bank has a strong presence in the foreign exchange market. We advise people against risky investments. The Central Bank's primary mission is to stabilize the market and counter the U.S. sanctions and develop the country's economy."
A year ago, Hemmati had made a dramatic currency prediction. "The rial will return to 110,000 to a dollar," he had said on March 31, 2018.
Earlier this month, however, he denied ever making that statement. "I never said the rial would return to 110,000 to a dollar," he insisted on April 7, 2019.
Hemmati's contradictory statement reveals the absence of an effective monetary policy by the Central Bank. This is linked to the regime's failure to circumvent Washington's crippling sanctions and address severe unemployment, hyperinflation, the high cost of living and the country's substantial social, political and economic crisis.
---
[
Translated from Persian
by Fardine Hamidi]
---