Feb 14
– Iranians are selling their monthly meat allowance for profit 
according to Reza Salemi,
 the Livestock 
Logistics Director for Tehran Province.
The development comes as Iran is experiencing a deepening economic crisis brought on by fiscal mismanagement, corruption and sanctions which have depreciated Iran's currency and resulted in high inflation. The government has tried to address rising prices of foodstuffs like red meat by offering meat at subsidized prices.
Salemi released details of Iranians selling their meat rations 5 February on an Iranian media outlet :
"In the recently approved queues for buying meat, there are many people who do not need this meat and only buy it because of the great price difference within the market. So they sell it in the free market and through this practice a dealership is formed."
The Livestock Support Director explained that the government responded to this development by restricting the number of applications for meat per household. Under new plans a five-person family will no longer be allowed to buy five quotas of red meat using five separate national zip codes. Instead, each family will be given one quota based on one national zip code. 
Inflation has severely affected the price of meat in Iran. Financial analyst and Professor of Economics at the American Graduate School of Business and Economics (AGSBE) in Paris, Dr. Hassan Mansoor, told Kayhan Life that Iranians had seen the price of red meat increase two- to three-fold and that the government was now importing meat from Brazil to counter the problem: 
"This meat is meant to be distributed to the poor under a rationing formula: 5 kilograms per year at the affordable price of 29,000 Tomans per kilogram compared to around 100,000 Tomans for non-ration meat. The black-marketeers have entered the market to buy the rationed frozen meat from the poor at a higher price of 40,000 per kilogram."
Mansoor said the government was no longer discriminating on the cuts of meat being sold and was resorting to giving households cuts which came from donkeys as well as other animals. He also told Kayhan Life that the practice of importing frozen meat into Iran was controversial:
"As an Islamic government, importing frozen meat from Brazil contradicts a famous Fatwa issued by the founder of the Islamic revolution which declared that the consumption of frozen meat was haram, or forbidden in Islam."
Last week the Iranian government announced that it was launching a website called The Refrigerator  in order to tackle the re-sale of meat at inflated prices and to ensure that meat packages were allocated as fairly as possible nationwide. Under the scheme the head of every household must register for meat coupons through the site. Households which do not sign up through the site will not be provided with meat packages. However the website, which was due to go live on February 6, does not appear to be online. 
---

---
A further setback involving one ton of imported meat being held by customs at Iran's Shahid Rajaee Port has also affected the scheme. The 619 containers of beef have since been released with an investigation currently taking place as to why the majority of the cargo was not declared. Mehrdad Jamal Arvanghi, deputy General Manager of Iran's Customs Administration, said initial findings from the investigation suggested the problem could have stemmed from the supplier or may have been the result of an administrative error: 
"The primary investigations indicate the cargo has not been declared due to the owners' banking problems or the warehouse bills that are yet to be issued."
Delays to the scheme's roll-out and a lack of clarity around the collection of meat rations have left Iranians inside the country in limbo. A discussion held through a chat forum on Iran Sports Press (IPS) started on February 5 highlights contrasting views about the government's food plan. Some posters described the meat shortage as a necessary hardship brought on by sanctions designed to alter the government's behavior, while other commentators were left frustrated by the scheme. Bache Tehroon, a moderator and staff member on the forum at IPS criticized the plans: "If you move to a new address, you can't transfer your meat. You have to go to your previous address and beg the new residents to give you your meat. If they refuse, you're not allowed to throw rocks at their windows." 
---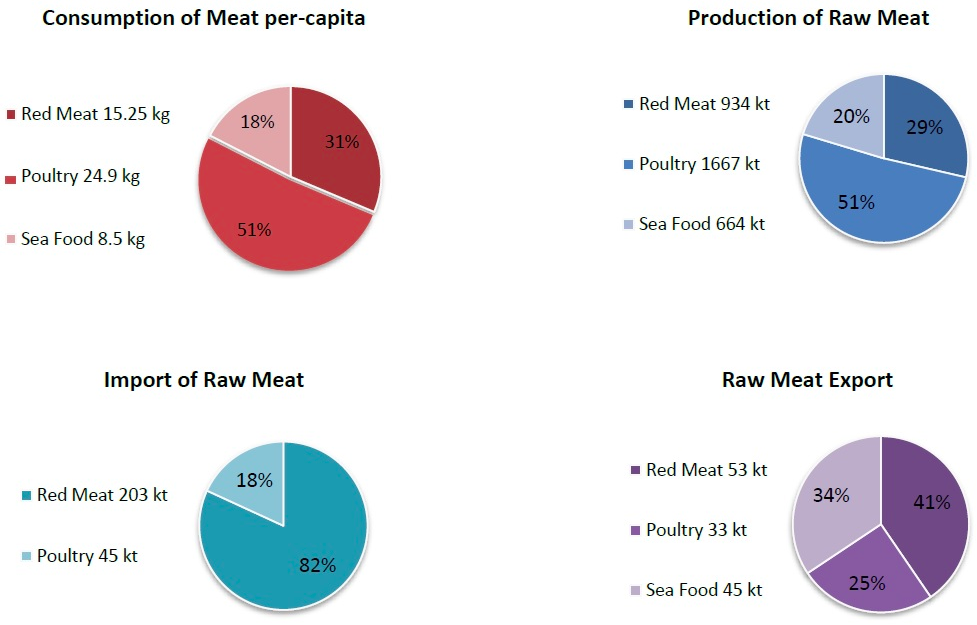 ---
The current scheme may be shelved. According to Kayhan London, official Iranian news outlet IRNA (the Islamic Republic News Agency) reported on February 7 that the government may abandon its plans for selling frozen beef online and look at launching an entirely different scheme.
For now, meat lines are being set up throughout Iran as the government tries to address worsening poverty levels among its most vulnerable populations. Staples including meat have become more expensive, leading the government to launch food packages which offer goods like red meat at reduced prices. According to The Financial Post, lamb is now almost $5 a pound, an increase of $2, and the cost of chicken has gone up by 30 cents, from 40 cents to 70 cents. The government also confirmed on 22 January that it would be importing livestock from Romania as part of an effort to regulate the local market. Salemi told a session focusing on regulating the Tehran province market that around 200,000 live cattle would arrive in Tehran at the end of January.  
Hassan Rokni, Iran's Deputy Agriculture Minister, said in 2017 that Iran produced nearly 90 percent of its red meat for domestic consumption, while it relied on other countries to supply the remaining 10 percent. In a 2017 interview with The Financial Tribune, Rokni went on to say: "We have achieved self-sufficiency in three items, namely chicken, egg and milk; Iran exports these items in fact. However, with regard to red meat, production currently does not meet the entire domestic demand and imports make up for the deficiency." A report from The Financial Tribune on 5 February 2019 said that Iran's red meat output in the third quarter had dropped 20 percent, while Trend News reported on 11 February that Iran had increased its meat imports.
---

---
Other figures suggest that red meat imports to Iran have been steadily declining. Brazil has been the top exporter of red meat to Iran, however the country's halal meat suppliers are growing. Ayatollah Ruhollah Khomeini had previously banned the import of frozen meat to Iran because production around the world did not meet Islamic standards. While the onset of U.S. sanctions has left some countries wary about breaching trading laws if it supplies meat to Iran, Mongolia's Meat Association is keen to develop the business. Speaking to Reuters last August after the first wave of sanctions hit Iran, Ochirbat Begz, executive director of the Mongolia Meat Association said he wasn't worried about the sanctions and that Mongolia would continue to export its halal meat to the country. 
According to Iran Meatex, an annual halal meat exhibition, exporters of red meat, poultry and seafood to Iran also include Argentina, Australia, Armenia, Brazil, China, Denmark, Ghana, Greece, Hong Kong, India, Indonesia, Ireland, Italy, New Zealand, Norway, Oman, Pakistan, Russia, South Korea, Thailand and Vietnam. Iran Meatex calls itself the only specialized halal meat product exhibition in the world and is run by Tejarat Farasoo Holding Company which says it provides services to industrialists and business people in Iran through the provision of exhibitions. Kayhan Life reached out to Iran Meatex for comment on its next event in November and details about the meat industry. The event's organizers have yet to respond.  
---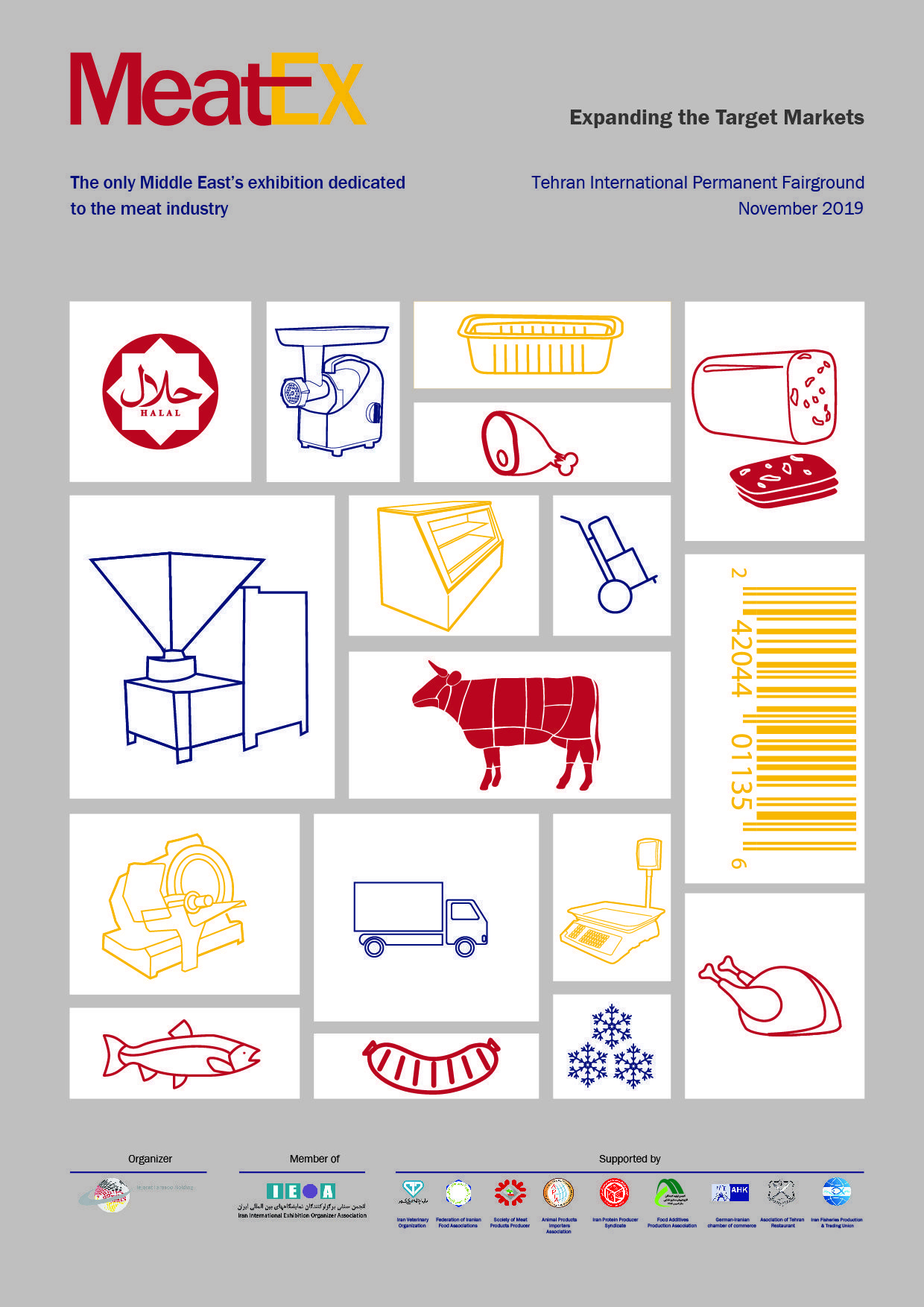 ---
The ongoing confusion over meat production, rationing and food allocation infrastructures is hitting ordinary Iranians the hardest. Kazem Sedighi, an adviser to Iran's Supreme Leader said: "The bones of the people are shattering under pressure of poverty… Economic problems exist, but some officials are careless about the problems." 
---