---
The Iranian newspaper Hamshahri published a peculiar 'wanted' ad in the classified section of its March 16 issue: "Best offer for 737 Max parts – refurbished, used, and scrapped."
Except for an email address, the ad provided no contact details. It is difficult to speculate on who placed the ad in the paper and why.
The 'wanted' notice appeared in Hamshahri a few days after a Boeing 737 Max crashed en route from Addis Ababa, Ethiopia to Nairobi, Kenya on March 10, killing all 157 passengers and crew on board. Six months earlier, another Boeing 737 Max, this time operated by Lion Air, plunged into the Java Sea in Indonesia killing 189 people.
The Boeing 737 Max is not part of Iranian airlines' fleet of passenger airplanes. Nor is the Persian-language Hamshahri a suitable newspaper for placing a wanted ad for foreign-made aircraft parts. Individuals and private companies cannot buy airplanes in Iran without special permits. The Boeing 737 is a short-range twinjet narrow-body developed and manufactured in the U.S.
"The classified ad must be a joke, because there is not a single Boeing 737 in the Iranian airlines' fleet of passenger airplanes," Maghsoud Asadi Samani, secretary of Iran's Association of Iranian Airlines, said. "Iran and Boeing signed a memorandum of understanding regarding the purchase of the 737 Max after the 2015 JCPOA agreement [the Joint Comprehensive Plan of Action, better known as the Iran nuclear deal.] However, the deal fell through after the U.S. pulled out of the JCPOA."
Mr. Samani added: "It is next to impossible to sell this aircraft or its parts in Iran. Some scrap metal dealers on the south side of Tehran buy airplanes and automobiles parts. They melt down the metal and resell it to industries. However, it is highly unlikely that any scrap metal dealer could buy refurbished, used or discarded parts of a Boeing 737 Max in Iran. Besides, airlines must follow a strict guideline to purchase aircraft."
The Federal Aviation Administration (FAA) has grounded 737 Max planes indefinitely, pending investigation. The EU and India have banned the Boeing 737 Max from flying over their airspace. The EU Aviation Safety Agency (EASA) said on March 12 that it was suspending operations of all Boeing 737 Max aircraft across Europe. The UK's Civil Aviation Authority (CAA) has also banned the Boeing 737 Max from its airspace.
Meanwhile, Boeing Co. shares dropped 3 percent on March 18 after two U.S. newspapers reported that safety analysis had discovered crucial flaws in the Boeing 737 control system known as MCAS (Maneuvering Characteristics Augmentation System.)
Iran has tried to purchase passenger planes from Japan's Mitsubishi Motors, Russia's Sukhoi Aviation Corporation, China's Commercial Aircraft Corporation (Comac), Brazil's aerospace conglomerate Embraer S.A. and Canada's Bombardier aerospace and transportation company. However, all of these companies have refused to do business with Iran.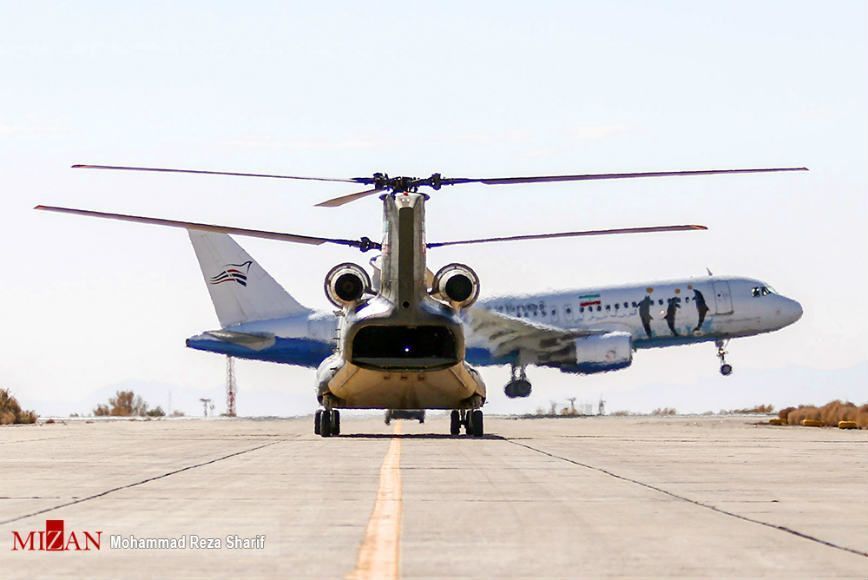 After the signing of the JCPOA in 2015, Iran purchased 16 Airbuses and ATRs from France and Italy, respectively. Boeing also signed a contract with Iranian airlines for planes worth about $20 billion at list prices. All three companies canceled their agreements with Iran after the U.S. withdrew from the JCPOA in May 2018. Iran has been trying to buy aircraft parts on the black market since then.
The head of the Iranian Civil Aviation Organization (CAO), Ali Abedzadeh, said in November that the country needed 500 passenger planes. Black marketeers in Iran have reportedly purchased three old Airbus 319 planes recently. Iranian airlines have been repairing and recycling their ageing fleet since the new set of U.S. sanctions went into effect in November.
There are close to 250 aircraft in Iran's civil aviation fleet, but around 100 of them are in storage or have been stripped for spare parts. The Islamic Republic of Iran Air Force (IRIAF) has also had to patch up old F-4, F-5, F-14, Mirage, and Su-22 fighter jets to keep them air-worthy.
---
[
Translated from Persian
by Fardine Hamidi]
---