---
The Iranian year 1397, which ended on March 20, 2019, marked the most turbulent two decades in the history of the country's stock exchange.
A recent report by the Iranian newspaper Doniya-e-Eghtesad said: "The U.S. withdrawal from the JCPOA [Joint Comprehensive Plan of Action, better known as the Iran nuclear deal], the re-imposition of sanctions [lifted by former U.S. President Barack Obama] and disastrous monetary, financial and banking policies were the main causes of massive stock market losses in 2018-19."
"Nationwide public unrest in January 2018 and the wide-ranging effects of the U.S. withdrawal from the JCPOA later that year pushed many small investors out of the stock market and caused a sharp drop in share prices," Doniya-e-Eghtesad noted. "The U.S. withdrawal from the JCPOA also provided decision-makers in Iran with a perfect pretext to deflect attention from their failed economic, financial and banking policies. The Central Bank of the Islamic Republic invested the country's massive foreign-exchange reserves in the equity market which raised prices of stocks, gold, and foreign currencies."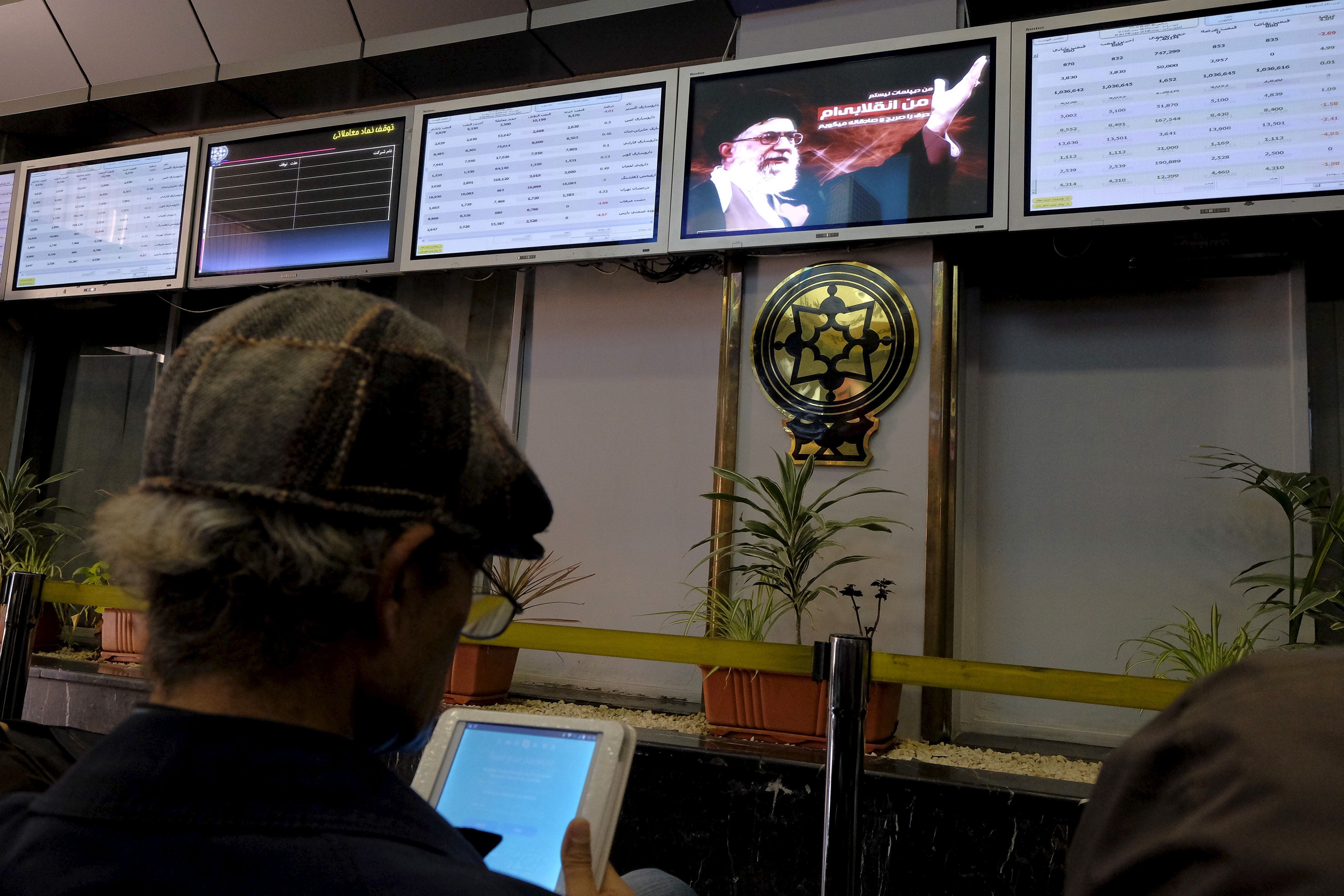 Iran's equity markets rallied for eight consecutive sessions on March 17. The TSE Dividend and Price Index (TEDPIX) went up by 1,397.79 points (the equivalent of 0.82 percent) to close at 172,522.7. The trend continued the next day with TEDPIX rising to its highest level in five months.
To prevent hyperinflation, most investors poured the bulk of their speculative capital into stocks, properties, and foreign exchange and gold markets. The flow of speculative funds (hot money) into the TSE raised the price index to an unprecedented115,000, and the value of shares changing hands reached $130.76 million.
"Many investors put their money in the Iran Mercantile Exchange (IME) after the government set a single foreign exchange rate last summer," Doniya-e-Eghtesad pointed out. "However, the Central Bank's single exchange rate and the absence of competition hurt the market for commodities including petrochemical products, steel, copper, aluminum and zinc." "The TSE rallied after the U.S. Department of Treasury granted a six-month exemption to China, Greece, India, Italy, Japan, South Korea, Taiwan, and Turkey on the import of Iranian oil," Doniya-e-Eghtesad added. "The measure led to a sharp drop in Crude Brent oil prices. U.S. sanctions had caused the price of oil to rise to $100 a barrel in 2018."
"Another major factor in the drop of oil prices was the trade war between China and the U.S. which caused great anxiety and uncertainty in the stock market and prompted many traders to withdraw their investment from the TSE," the paper added. "The TEDPIX dropped by 20 percent to 154,000 between September 2018 and January 2019. Investors took more than half a billion dollars out of the TSE during the same period."
---
[
Translated from Persian
by Fardine Hamidi]
---