---
DUBAI, Nov 11 (Reuters) – Iranian special courts set up in a drive against economic crime have sentenced two people to death, state media said on Sunday, as the country faces renewed U.S. sanctions and a public outcry against profiteering and corruption.
The fast-track Islamic revolutionary courts were set up in August after Supreme Leader Ayatollah Ali Khamenei called for "swift and just" legal action to confront an "economic war" by foreign enemies.
Judiciary spokesman Gholamhossein Mohseni Ejei, quoted by the judiciary's news website Mizan, said the courts had handed down death sentences on two defendants after convicting them of "spreading corruption on earth", a capital offence under Iran's Islamic laws.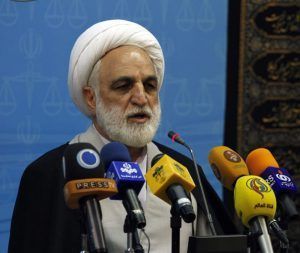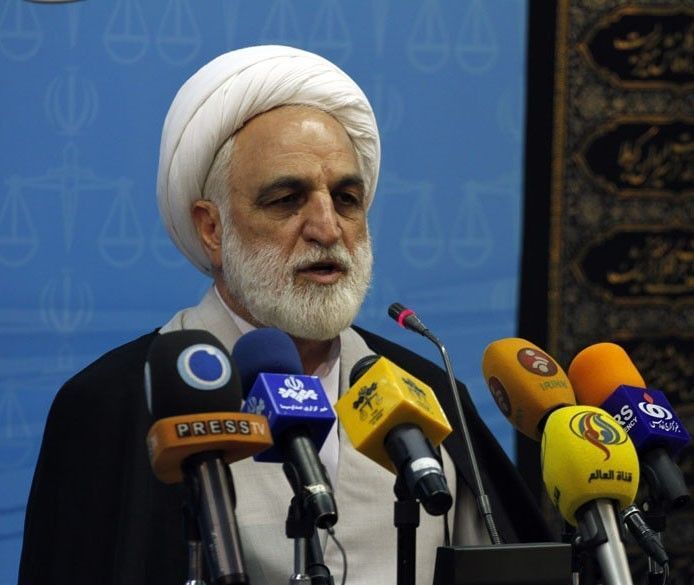 In September, the courts handed down three death sentences on similar charges.
Ejei said on Sunday that 11 more defendants had received jail terms of up to 10 years for "economic corruption", and a judge was sentenced to 10 years in prison and 75 lashes for taking bribes.
Iranian officials have accused arch-foes the United States and Israel, as well as regional rival Saudi Arabia and government opponents living in exile, of fomenting unrest and waging an economic war to destabilise Iran.
The rial currency has lost about 70 percent of its value in 2018 under the threat of the revived U.S. sanctions, with heavy demand for dollars and gold coins on the unofficial market from ordinary Iranians trying to protect their savings.
Ejei said 96 people had been arrested for charges linked to illegal trading in hard currencies or gold, Mizan reported.
The cost of living has also soared, provoking sporadic demonstrations against profiteering and corruption, with many protesters chanting anti-government slogans.
Last Monday, the United States restored sanctions targeting Iran's oil, banking and transportation sectors and threatened more action to stop its "outlaw" policies, steps the Islamic Republic called economic warfare and vowed to defy.
In August, Washington reimposed the first round of sanctions after pulling out of a 2015 deal between world powers and Tehran under which international sanctions on Iran were lifted in return for curbs on its nuclear programme.
---
(Reporting by Dubai newsroom; Editing by Toby Chopra and David Stamp)
---