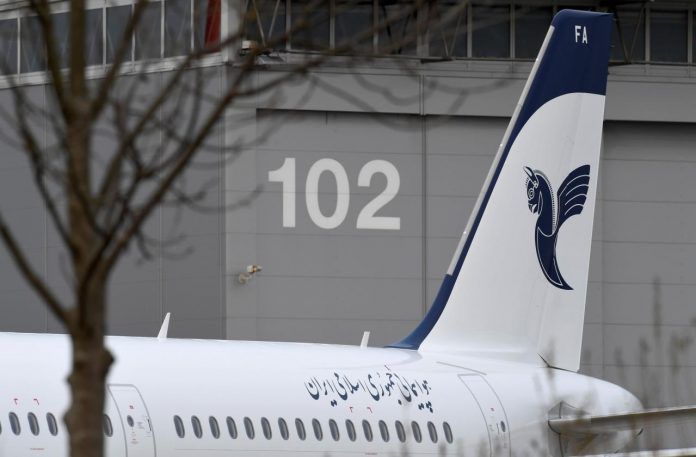 ---
ANKARA, May 11 (Reuters) – Iran said on Friday that Airbus would announce in the next few days whether it would sell planes to Tehran after the United States withdrew from an international nuclear deal and said it would reinstated sanctions on the Islamic Republic.
The U.S. administration has already said it would revoke the export licenses needed by planemakers to sell commercial planes to Iran. Although Airbus is a European firm, its aircraft use U.S. components and technology.
Iran has so far imported at least 11 aircraft, three of them from Airbus and eight from Franco-Italian turboprop maker ATR .
"Airbus will announce its decision in the coming days," senior advisor to Iran's Roads and Urban Development Minister Asghar Fakhrieh-Kashan told the semi-official Fars news agency.
"No down payment has been made by Iran to the planemakers for future deliveries," he said.
U.S. President Donald Trump pulled the United States out of the 2015 nuclear accord with Iran on Tuesday, a move that raises the risk of conflict in the Middle East, upset European allies and casts uncertainty over global oil supplies.
The U.S. withdrawal also signals the collapse of $38 billion in plane deals between Tehran and Western companies, leaving Airbus facing greater risks than its U.S. rival Boeing, according to people involved in the deals.
"During the talks with Airbus and Boeing we did not consider any possibility of such exit from the deal and it was not mentioned in the contracts," said Fakhriyeh-Kashan, a former deputy minister who negotiated the contracts.
IranAir, the national flag carrier, had ordered 200 passenger aircraft, with 100 from Airbus, 80 from Boeing and 20 from ATR.
All the deals are dependent on U.S. licences because of the heavy use of American parts in the planes.
Other Iranian airlines had also made plane orders.
Under the nuclear deal, Iran curbed its nuclear programme in return for lifting most international non-nuclear sanctions imposed on the country that crippled its economy for years. Most sanctions were lifted in 2016.
---
(Writing by Parisa Hafezi Editing by Catherine Evans and Edmund Blair)
---