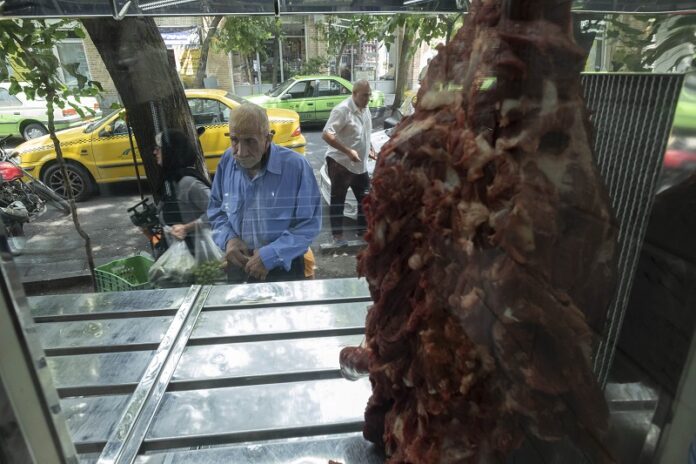 ---
By Kayhan Life Staff
---
A recent report by the Statistical Center of Iran (SCI) listed 53 food products affected by rising inflation in cities across the country, with 37 items experiencing a price hike of 51.4 percent since last June.
According to the SCI report, the price of liquid cooking oil rose by 332 percent in June, solid vegetable oil by 272 percent, potatoes by 172 percent, pasta by 169 percent, premium Iranian rice by 162 percent, tomato paste by 129 percent, pasteurized yogurt by 127 percent, pasteurized Iranian cheese by 126 percent, egg by 107 percent, and mayonnaise by 101 percent.
The price of fine Iranian noodles, pasteurized milk, zucchini, eggplant, and pasteurized butter has increased by 90 percent since last June.
The poorest Iranian households (first decile) experienced 42.7 percent inflation in June. It marks the highest inflation rate among the deciles. The wealthy segment of the population (ninth and tenth deciles) experienced the lowest inflation increase of 38.3 percent.
Income deciles show the average income for different income groups in society.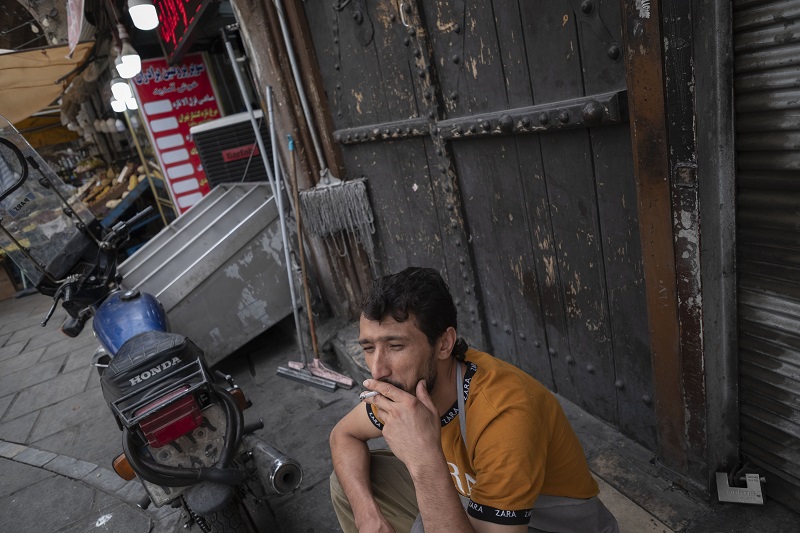 According to the Iranian economist Ehsan Soltani, the monthly inflation rate in Iran reached 12.2 percent in June, which was higher than the annual inflation rate of 190 countries recorded in May.
"The inflation rate in June was even higher than the one recorded during the [Anglo-Soviet] invasion of Iran during WWII (with an average monthly inflation rate of 6.4 percent in 1943)," Mr. Soltani said. "The massive price increase of food products and grain and its direct and indirect impacts on the monthly inflation rate will continue in the coming months."
"The rising inflation rate in Iran stems from increasing the government budget by 50 percent, resulting in a massive deficit; selling natural resources including oil, gas, water, and energy at bargain prices to well-connected industrial and mining companies; and giving tax-exempt status to these companies and wealthy investors," Soltani added.
Some reports have suggested that one-third of the Iranian population lives in poverty.
According to Rouzbeh Kardooni, the former director of the Social Security Organization Research Institute, the threshold for absolute poverty in Iran increased to 30 percent between 2017 and 2019.
According to Dariush Abuhamzeh, Deputy Minister of Cooperatives Labor and Social Welfare, research conducted in October 2021 showed that 26 million people lived in abject poverty in Iran in 2020.
While most economists believe that more people will be forced into poverty in the coming months in Iran, several prominent sociologists have warned about widespread poverty's social, economic, and cultural impacts.
In an interview with the Tehran-based Arman-e Melli newspaper, Mohammad Reza Mahboubfar, a sociologist, said: "Inflation has affected the housing market. Many people cannot afford to buy homes and are forced to rent. The government has failed to enforce its rent-control scheme. Landlords prefer to negotiate with tenants over the rent increase themselves."
"The trend could force more people into living in slums," Mr. Mahboubfar warned. "Low-income households spend 70 percent of their annual income on housing. Housing is the main priority of those living in relative or extreme poverty, which means they can hardly afford food, given that an 80 percent inflation has hit most food products."
"The cost of living has risen by 50 percent for the ninth decile [highest income] and 64 percent for the first decile [lowest income] segments of the population," Mahboubfar added. "Bakeries across the country have raised prices, citing annual price increases as justification. Research has shown that Iranians consume two to three times more bread than many other nations. The result shows that the low-income and poor segment of the population has a low-calorie intake."
"We no longer dare to publish the results of any social research," Hassan Mousavi Chalak, the director of the Iran Association of Social Workers, recently said. "Increasing number of men living in poverty abandon their families."
Mr. Mousavi Chalak cited suicide, domestic violence, family conflict, loss of hope in the future, shared living accommodations, and move to slums as the consequences of widespread poverty in Iranian society.
Similar Articles to This Post