---
On December 24, the Indian Ports Global Limited (IPGL), a private company specializing in sea and coastal water transport, formally took over the development and operation of Chabahar Port, located on the Makran coast in the southern province of Sistan and Baluchistan (near the Gulf of Oman).
Chabahar consists of the two ports of Shahid Kalantari and Shahid Beheshti, each with five berths. India and Iran signed a bilateral agreement in May 2016 by which India would refurbish one of the berths at Shahid Beheshti port and reconstruct a 600-meter extended container handling facility at the port.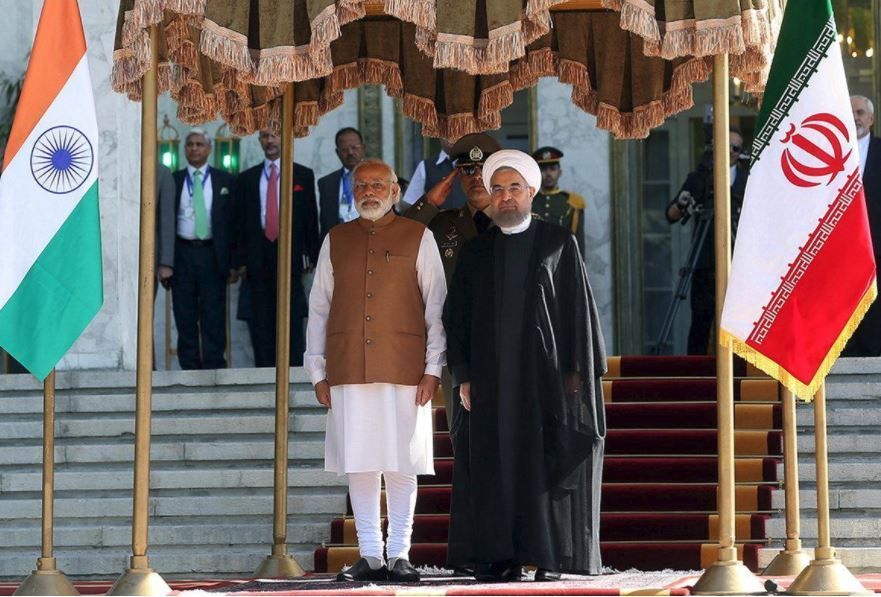 India, Iran, and Afghanistan signed a trilateral transit agreement on the same day which links ports in the western coast of India to the Chabahar allowing Indian goods to reach Afghanistan through Iran. The deal calls for the IPGL to initially take over the development and operation of Shahid Beheshti Port for a year and a half, then for a period of 10 years after that.
U.S. State Department Spokesperson Heather Ann Nauert announced in October that the development and operation of Chabahar Port were exempt from economic sanctions on Iran.
Mohammadali Hassanzadeh, deputy director of the Ports and Maritime Organization of Iran, told IRNA (Islamic Republic News agency): "Among other things, the IPGL will also procure equipment, handle marketing and oversee the loading and unloading of shipments."
Mr. Hassanzadeh added: "The port will be inaugurated officially in 2019. The Chabahar deal will give a big boost to the regional economy. The IPGL plans to develop Chabahar into a successful model for trade and shipping."
"Chabahar offers the best port tariff incentive program in the Gulf of Oman and the Persian Gulf. The port also provides the most suitable and efficient corridor for trade and shipping between India, Afghanistan and other the Commonwealth of Independent States (CIS)," Hassanzadeh explained.
The Islamic Republic believes that its share of profits from import, export, and shipping will be higher than India's. In September, Deepak Mittal, joint secretary of India's Ministry of External Affairs, described Chabahar Port as the gate of nations, adding that the signing of the agreement was a historical event.
The critics of the deal, however, argue that the first phase of the development project will increase Chabahar's capacity for loading and unloading shipped goods from 2.1 million tons to 8.5 million tons. In their view, the port currently lacks the necessary facility and infrastructure to handle the massive increase in the volume of shipment. In November 2017, President Hassan Rouhani said Chabahar's capacity would expand to 85 million tons by 2020.
Iranian and foreign traders who use Chabahar to ship their goods to Afghanistan and Central Asia will have to rely on good ground, rail and air systems of transport to move their products. Many of them are concerned about the lack of any plan to build a major highway and an international airport in Chabahar.
Abbas Araghchi, Iran's deputy foreign minister, recently said: "The development of Chabahar Port by India's IPGL will make it possible to use the rail connection to Central Asia. The railway is the part of the North-South corridor which will connect Europe to India and Chabahar Port. It will cut the distance between India and Europe by a quarter."
---
Translated from Persian by Fardine Hamidi
---