---
By Nidhi Verma
---
NEW DELHI, Nov 6 (Reuters) – India aims to sign an initial agreement with Iran this month to settle all their oil trade in rupees through India's UCO Bank, two Indian government sources said.
"We have to do some paper work. It should be signed as early as possible. We are aiming for this month," one of the sources said.
India, which got a waiver from the latest tougher U.S. sanctions against Tehran on Monday, used a similar mechanism in the previous round of sanctions but settled only 45 percent of the payments in rupees.
Iran used the funds to import goods from India, a move that had helped boost India's exports to Tehran.
Paying for Iranian oil in rupees will also strengthen the Indian currency against the U.S. dollar.
Indian refiners will make payments in rupees for purchases of Iranian oil made since September, one of the sources said. Iran grants a 60 day credit period to Indian refiners.
The sources also said the U.S. wants India to restrict its monthly purchases of Iranian oil to 1.25 million tonnes, or 9 million barrels, during the waiver period from November.
The United States re-imposed sanctions on Monday to choke Iran's oil and shipping industries, while temporarily allowing top customers such as China and India to keep buying crude from the Islamic Republic.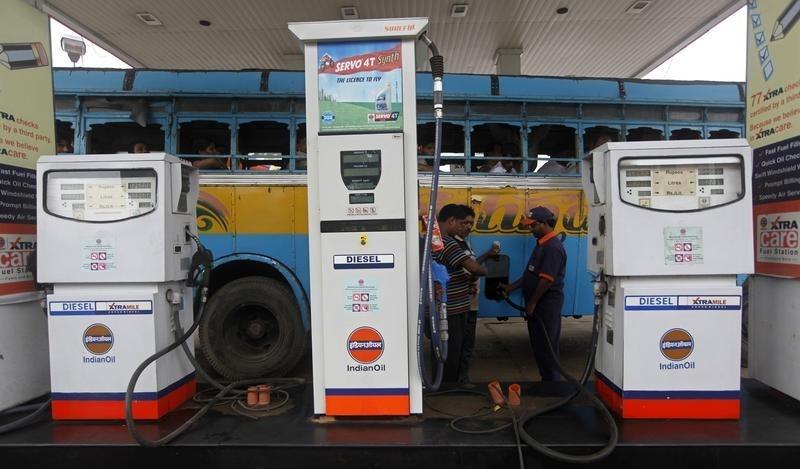 India's oil ministry was not immediately available to comment.
Indian Oil Corp, India's top refiner, and Mangalore Refinery and Petrochemicals Ltd placed an order on Tuesday with National Iranian Oil Co to buy a total of 9 million barrels of oil in December, industry sources said.
IOC would buy 6 million barrels of Iranian oil, while MRPL would import 3 million barrels, the sources added.
Spokesmen for MRPL and IOC declined to comment.
---
(Reporting by Nidhi Verma Editing by Alexander Smith)
---