---
By Robin Emmott and John Irish
---
BRUSSELS/PARIS, Nov 5 (Reuters) – The European Union has so far failed to find a country to host a special mechanism to trade with Iran and beat newly reimposed U.S. sanctions, three diplomats said, as governments fear being targeted by U.S. counter measures.
Voicing opposition to U.S. policy on the day Washington announced a new raft of sanctions on Iran, the European Union reissued its Nov. 2 statement on Monday saying it was still setting up the so-called special purpose vehicle (SPV).
The European Union had hoped to ready its SPV, which is designed to circumvent the U.S. sanctions, by Monday's sanctions announcement by the United States.
However, no EU country has so far volunteered to host the entity, the EU diplomats said. Several states have been asked by EU foreign policy chief Federica Mogherini to consider being the headquarters, as the bloc tries to uphold the arms control accord, which U.S. President Donald Trump withdrew from in May.
While the European Commission declined to comment on Monday, European Economic Affairs Commissioner Pierre Moscovici said "the European Union does not approve of" the reimposition of U.S. sanctions lifted under the 2015 nuclear deal.
Brian Hook, Washington's special representative for Iran, underscored the risks for European companies, warning that any EU country hosting the SPV could potentially be sanctioned.
"The United States will not hesitate to sanction any sanctionable activity in connection with our Iran sanctions regime," Hook told a telephone call with European reporters when asked about the vehicle.
The SPV, which could incorporate a barter system, aims to sidestep the U.S. financial system by using an EU intermediary to handle trade with Iran. It could ensure, for example, that Iranian oil bought by Europeans could be paid for with EU goods and services of the same value.
A senior French diplomat said Paris was confident the mechanism would be legally in place soon, but things needed to be fully cemented first.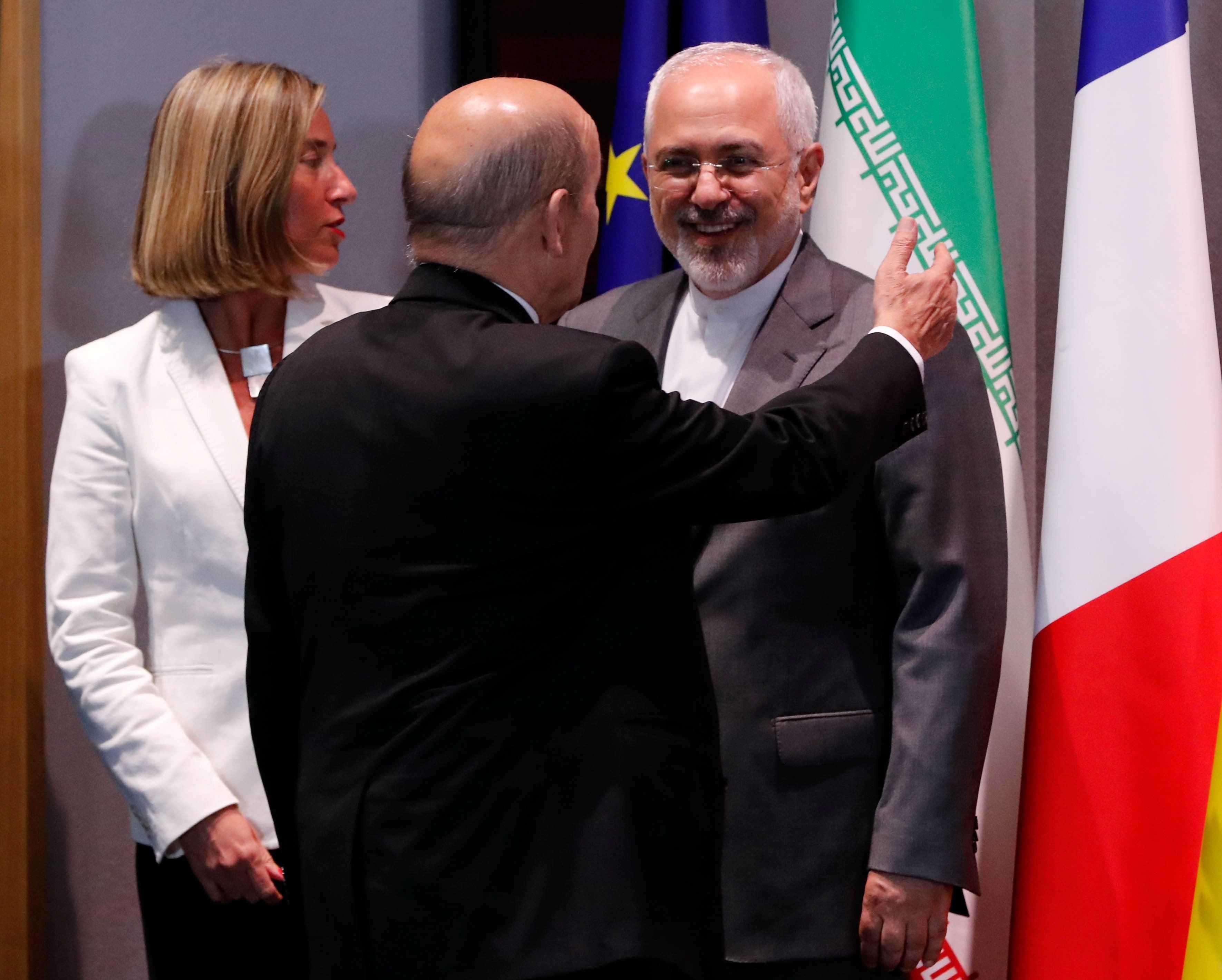 "We hope the legal instruments will be put in place in the coming days. It will then be a few weeks or months to finalise its modalities, and its implementation will be during 2019," he said. He added there was no way any trade with this mechanism could be done before year-end.
Hook said he had not seen demand from European companies to use the SPV because they preferred to invest in the United States.
"If you take a look at the over 100 corporations that have decided to choose the United States market over the Iranian market, they are not looking to avail themselves of any type of vehicle, they are very pleased to continue working with the United States," he told reporters.
The EU, with support from China and Russia, hopes to keep Tehran in the nuclear non-proliferation deal by allowing trade to flow despite U.S. penalties.
The SPV will follow several other EU initiatives to try to shield European business with Iran from U.S. sanctions that Trump is reimposing, as he seeks to punish Tehran for what the West says is Iran's role in the wars in Syria and Yemen.
---
(Additional reporting by Francois Murphy in Vienna Editing by Matthew Mpoke Bigg)
---