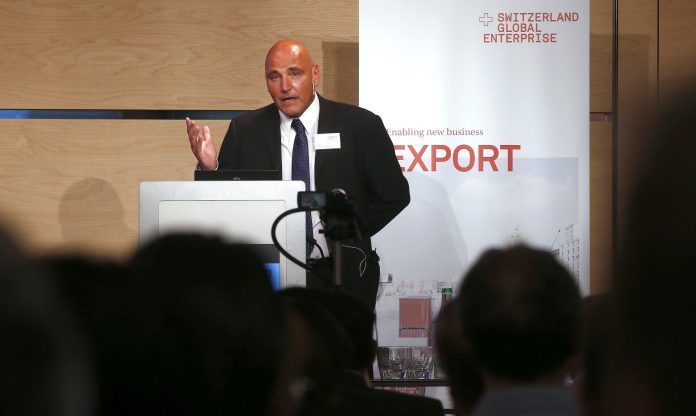 ---
November 15, 2017  –  A delegation of 70 senior European Union officials, economists and business executives will travel to Tehran on November 11. Phil Hogan, the European Commissioner for Agriculture and Rural Development, is scheduled to hold two meetings with Iranian Agriculture Minister Mahmoud Hojjati and the head of Tehran's Chamber of Commerce Masoud Khansari.
The delegation includes 25 senior EU members and 40 business executives from various sectors including agriculture, food industry and rural development. The group aims to boost trade relations with Iran particularly in the area of agricultural products. Iran faces restrictions on the export of agricultural products to Europe, and is prohibited from conducting business with many prominent European banks.
The Iranian authorities hope that the meeting will pave the way for the EU to open an office in Tehran.
Meanwhile, the fate of the JCPOA [Joint Comprehensive Plan of Action, better known as the Iran nuclear deal] hangs in the balance, with the U.S. threatening to cancel the voluntary agreement. It is unclear whether the European countries would be willing to oppose Washington and choose the Iranian market over the U.S. one. 
Previously, a delegation of seven EU energy and industry commission officials visited Iran in 2016. Their mission was to encourage European banks to engage in trade with Iran. But the trip didn't yield significant results. Most European banks refuse to accept the risk of conducting business in Iran. Concurrently with the commission officials visit to Tehran, the EU renewed its travel ban on 82 senior Iranian judicial and security officials for another year, and extended a freeze of their assets.
President Hassan Rouhani had high hopes that the JCPOA would lift many trade restrictions, enabling European countries to engage in business with Iran. A number of trade delegations traveled to Tehran for high-level talks after the signing of the JCPOA. Unfortunately, these meetings produced no concrete trade and business agreements.
Rouhani believes that the international community is siding with Iran when it comes to the JCPOA, despite tough talk from Washington and newly improved ties between the U.S. and Iran's regional nemesis, Saudi Arabia. Rouhani is presenting the latest visit by the EU delegation as the sign of a new chapter in Iran-EU ties. 
---