---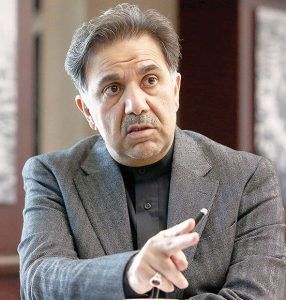 Kayhan London – Iran's former Minister of Road and Urban Development Abbas Ahmad Akhoundi has sharply criticized President Hassan Rouhani and his government for their handling of the country's economic problems.
Mr. Akhoundi repeatedly clashed with President Rouhani over plans to revive the housing market which ultimately led to his resignation from the cabinet. In a recent interview with the daily Donya-e-Eqtesad, Akhoundi said that the government's policies had worsened the financial crisis gripping the country.
"There was no prevailing political philosophy during the 2013 presidential election. People didn't have that many choices. Mr. Rouhani was the only person left after all other candidates dropped out of the race; otherwise, he had nothing new to offer to the public. Moderate ideology or centrist philosophy are methodologies, not political dialogues or policies," Akhoundi explained.
"A dialogue offers coherent and structured social, political and economic policy. The only selling point of a moderate ideology is that it rejects extremism. In other words, the 11th and 12th governments haven't offered workable and effective policies. The current volatile foreign currency market is one of the examples of this massive failure."
Akhoundi argued that Rouhani had not fulfilled his campaign promise of economic justice and prosperity. He said: "President Rouhani's government lacks any coherent economic policy. It has failed to tackle the country's severe economic problems. It has also been unable to narrow the economic gap between the classes." He added: "The government doesn't have long-term plans. It initiates many projects without ever completing them. One might argue that this is a strange way of ensuring its survival. Then again self-preservation is the main objective of all governing systems."
Akhoundi lambasted President Rouhani and his cabinet for missing many opportunities to improve relations with the international community. He said: "The government should have capitalized on the 2015 Joint Comprehensive Plan of Action (JCPOA), known as the Iran nuclear deal, and revived the country's economy. It should have also resolved the dispute with the Financial Action Task Force (FATF) [an intergovernmental organization combating money laundering]; otherwise, Iran can't engage in international trade. The government lacked the necessary experience to tackle economic challenges. It lowered inflation by controlling the foreign currency market and price of good."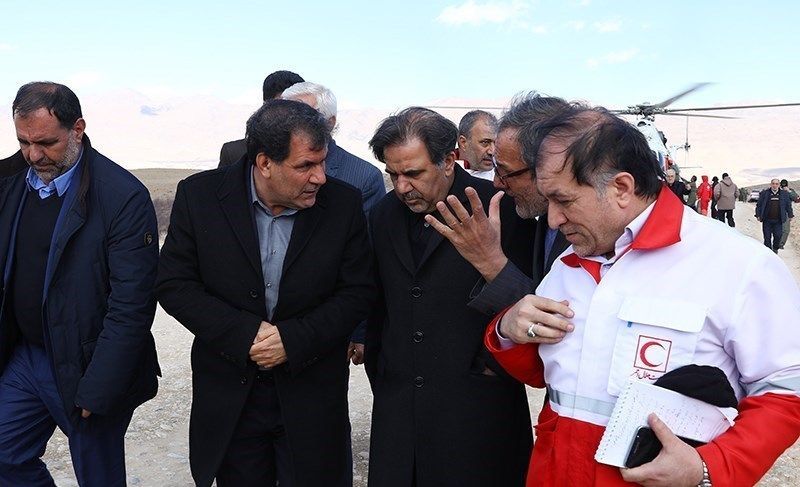 Akhoundi believes that the lack of a sound and coherent economic philosophy has led to the current financial crisis in the country. He said: "Is our nation facing a political or an economic crisis? Many pundits believe that the current issues are political in nature. Others, however, argue that regional events have created the current situation. There are also those who insist that political events cannot create an economic crisis. I'm in this camp. I think that our current problems are fundamentally financial in nature, but political concerns fuel them."
Akhoundi added: "Being able to lower inflation was a major factor in stabilizing the market. It restored public confidence in the system. People became more optimistic about the future and the country's ties with the international community. The government was also able to control the exchange rate against the U.S. dollar. The ninth government had used the same approach and kept prices down artificially. It, however, couldn't sustain the situation. Political events fueled the crisis at the time."
Akhoundi listed two issues that, in his view, worsened the economic crisis in recent months: 1) ineffective plans and policies, 2) a lack of understanding of international relations. He explained: "We should have stood with Federica Mogherini [the High Representative of the European Union for Foreign Affairs and Security Policy] in reiterating our commitment to the JCPOA immediately after the U.S. withdrawal from the deal. We would have reassured the public about the process if we had done that."
Akhoundi argued that the country could have averted the current economic crisis if the establishment, the cabinet and the Majlis (Iranian Parliament) had been decisive in their response to the JCPOA. He Explained: "The public was confused. People didn't know if the U.S. withdrawal would kill the entire deal. A risk assessment expert would advise an individual in a similar situation to liquidate all his or her assets. We cannot ignore this issue. We must find the root of this indecisiveness. In my view, the government's failure to anticipate this development was a massive strategic blunder. We haven't done anything in the past four and a half month. We should have declared our intention to remain in the JCPOA back then."
"The government made many strategic mistakes. To start with, it exceeded its legal authority. Economic stability depends on the proper execution of the law. The establishment, however, circumvented any law that it viewed as an obstacle to economic prosperity. The government also tried to control the foreign exchange market and price of goods and services," Akhoundi said. "Economy suffers greatly when the state ignores the ownership laws. The economy always reacts badly when a government tries to over-regulate ownership. In my view, this was a critical mistake. The government's third major blunder was trying to control the prices of goods and services which, for all intent and purposes, diminished competition. Some part of our society believes that a personal ideology drives the country's economy."
Akhoundi also spoke about his differences with President Rouhani during his five-year tenure in the government. He said: "The government doesn't promote the free-market economy. It does, however, promote investment, but it bypasses ownership laws and resorts to price control anytime it finds itself in a tight spot. I was in the executive department of the government. I didn't agree with many of the policies including those I've listed here. I'm an independent thinker and always speak my mind about important issues. I completely agree with the economists regarding the three issues I've mentioned. The government made two other critical mistakes. It didn't consider crucial international developments in its foreign policy. It also failed to capitalize on the JCPOA and build the country's international trade."
Akhoundi concluded: "Our economy resembles a house with a weak foundation. It is still standing, but the entire building will come crashing down if one of its load-bearing walls were to collapse. One event sets off a chain reaction and a domino effect, causing a complete economic meltdown."
---
Translated from Persian by Fardine Hamidi
---