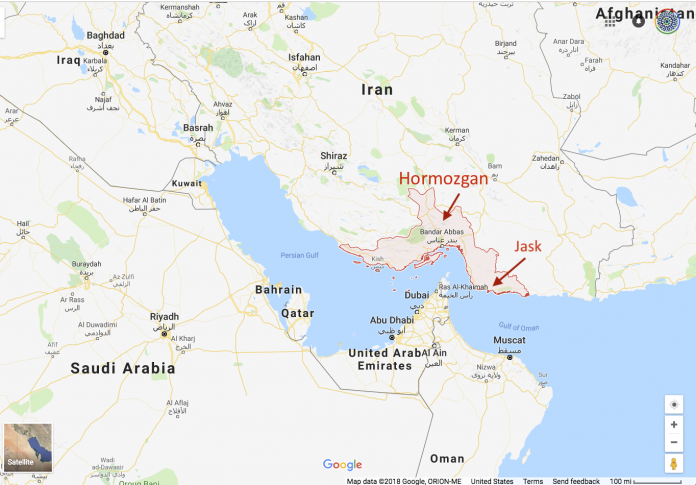 ---
[The views expressed in this blog post are the author's own.]
---
Author: Banafsheh Zand
---
For over a decade, the Iranian Fisheries Organization (IFO) has stealthily allowed Chinese industrial fishing ships to fish in the Persian Gulf. In recent months however, due to ongoing protests and various complaint that could no-longer be kept under wraps, the IRGC-affiliated Ports and Maritime Organization has had to admit to "renting out" Iran's southern waters, to China.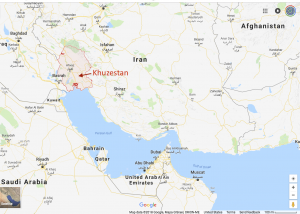 Fishermen from the southwestern province of Khuzestan had begun to observe large numbers of foreign fishing vessels continually fishing in those waters. At first, regime authorities insisted that the ships were Iranian and operating with permits from the IFO; soon after it became indisputable that the ships were Chinese, and operating with authorization.
In typical form, Tehran's authorities have gone out of their way to put a myriad of spins on the situation. However, continued protests from indigenous fishermen in southern Iran, that exposed the situation, could not be suppressed. Skyrocketing unemployment and poverty among lifelong area fishermen has become a reality that can no longer be suppressed. Nonetheless, the Southern Fisheries have done nothing to address their grievances.
Local fishermen from the southeastern province of Sistan-Baluchistan report a sharp decline in their already meager wages; a drop to less than ten million Rials (approx. $230). Some are paid as little as 5 to 7 million Rials per month (around $118 to $166). The poverty line in Iran is 40 million Rials per month (approx. $1000).
Above: Video of Hormozgan fishermen talking about the fact that certain fish are now nearly impossible to find and that the coral in the bottom of the Persian Gulf and Gulf of Oman on the coastline of Iran is being trawled to the point of destruction. 
Despite reports from local fishermen and their representatives however, Fereydoon Hemmati, governor of the southern province of Hormozgan, has prevaricated, claiming that Chinese vessels are hired by the Iranian regime. According to an August 23rd report by IRNA, the state-run media outlet, Hemmati has claimed: "Iranian vessels do not have technology that allows fishing at a depth of 200 meters (656 feet) in Iranian territorial waters in the Persian Gulf. Iranians are owners of the Chinese vessels…and their names will be released soon."
The deputy Director of the IFO, Shapour Kakolki, has also persisted in denying claims that the organization has issued the Chinese long-term subcontracting permits. In an interview with Tasnim, a media outlet close to the IRGC, he claimed that the Chinese ships were either rented or purchased on installment by Iranian fishermen, themselves. He claimed that, in actual fact, the Chinese fishing ships and their crews are leased but ultimately, Iranian companies own all the catch pulled in from those waters.
In addition, there have been numerous reports about the abusive conduct of Chinese fishermen toward local fishermen who fish with their own small boats. The Chinese are said to have used high-pressure water hoses on smaller Iranian vessels in order to get them to abandon the areas where they have fished for generations and where the Chinese actively conduct their bottom trawling. The 5,000 plus Chinese ships leave little to nothing for native fishermen to catch; area residents report that even fish eggs and shellfish are caught in Chinese trawlers. They explain that what Chinese are doing is "scrubbing the seafloor."
The 200-meter depth of the Gulf of Oman is considered an exclusive economic area. According to the 1962 Law of the Sea, coastal states have legal rights, including the exclusive right to protect and manage natural resources or inland waterways of the coastal State. But the Iranian government has actually taken this right away from the people of Iran and given it to other countries. Chinese ships have been known to even come close to the coast. The problem is that there are no means of monitoring the Chinese fishing ships' methods and though Tehran's authorities know that, they continually evade and make excuses.

On July 29th, Iranian state-run Young Journalists Club News Agency reported: "The Chinese sailors turn off their tracking devices and pay the 600 million Rials fine (around $14,250) with the excuse that their trackers do not work and then illegally fish more than 8 billion Rials (around $190,000) worth of fish in unauthorized and unregulated areas." The report adds: " Some media outlets have reported that Chinese ships hauled in over 250,000 tons of fish from the Persian Gulf."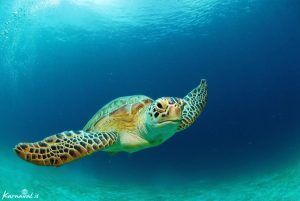 Chinese fisheries also employ the electrofishing method, where very high voltage electricity pulses stun and then catch large amounts of fish, simultaneously injuring or killing other aquatic bodies within the vicinity. This practice has begun to destroy the balance of the ecosystem, wiping out many aquatic species and creatures, including dolphins and the hawksbill turtles indigenous to the island of Qeshm. And though this method does not distinguish among species of fish and other aquatic creatures, the IFO insists that Chinese ships only catch fish that are Haraam or forbidden (in this case, to eat) by the Quran. In other words, they only cherry-pick the fish that are not sold and eaten in the Islamic Republic of Iran by Iranians who are not allowed halal fish.
#غارت و #نابودی
قرار داد #پاسداران وطن فروش با #چین ،
بندر نخل ناخدا در #چابهار دراثر استفاده صیادان چینی از #برق برای صیدماهی#براندازم pic.twitter.com/BXMUnulLl0

— sam mahmoud (@sammahmoud20) July 25, 2018
Above: The Tweet reads: "Plundering and destruction, the Islamic Revolutionary Guard Corps, who've sold out our country to China. Nakhl'eh Khoda port in Chabahar. As a result of Chinese fishermen's use of electrofishing.
Kianoush Jahanbakhsh, Bandar Abbas City Council Member, quoted the Governor of Josk (Souther Province of Hormozgan) sailed out with a group of journalists where they spotted a number of Chinese fishermen on the deck of one of the vessels: "When we climbed onto the boat, we saw plenty of out-of-season fish." Jahanbakhsh added that permits had also been issued by the IFO, to the Chinese who had slaughtered countless sharks in order to glean two tons of fins. "You must listen to the natives; the large Chinese industrial ships in the Persian Gulf have not only usurped the Iranian fishermen livelihood, leaving them destitute; they've also started to eradicate considerable aquatic species of marine life with their out-of-control slaughter. It is my duty to be the amplify the voices of the people of this region. What I'm reporting is what Iranian fishermen and eyewitnesses recount."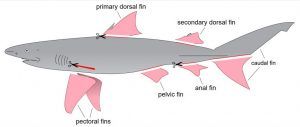 Ahmad Moradi, Islamic Parliament member representing Hormozgan recently confirmed the presence of Chinese ships in the southern waters of Iran: " Chinese fishing ships have brazenly wiped out the source of income of our indigenous fishermen. On top of that, fish has always been the local main staple. Nowadays however, these poor folks are forced to purchase fish they used to catch themselves, at the outrageous prices." Moradi who insists that the Chinese vessels should not be issued the permits to fish in the coastal waters added: "My sense is that there may be some shady deals and kickbacks going on, and various individuals (authorities) are receiving pay-offs through legal loopholes. Industrial vessels catch big and small fish using satellite equipment; given all that, native fishermen's nets don't deserve to go empty."
---