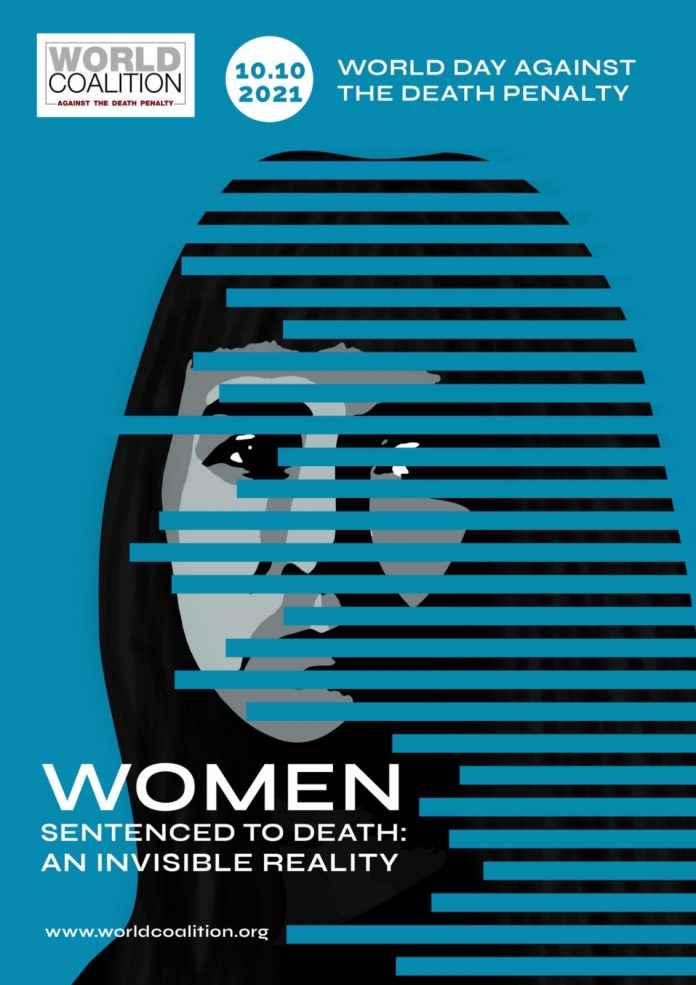 ---
By Ahmad Rafat
---
The 19th World Day Against the Death Penalty will be held on Oct. 10. Iran holds the second-highest record (after China) for executions in recent years.
This special day was initially organized in 2003 in Italy by the World Coalition Against the Death Penalty, an international alliance of non-governmental organizations (NGOs), bar associations, local governments, and trade unions. The Council of Europe, the European Union (EU), and the United Nations (UN) later adopted the event to affirm their opposition to capital punishment.
While 109 countries on five continents have abolished the death penalty altogether, another 45 countries have sentenced no single person to death in decades. The death penalty is reserved only for war crimes in seven countries, and another seven countries have not carried out the death sentence in five years.
China, Japan, the U.S., and the Islamic Republic are among the 55 countries which still retain capital punishment as a legal penalty and which carry out death sentences.
Since 2010, Iran Human Rights (IHR) has released an annual report in Farsi and English on human rights violations committed by the Islamic Republic. IHR's website continually updates the total number of executions carried out in Iran.
To mark the 19th World Day Against the Death Penalty, Kayhan Life recently spoke to IHR's founder, Mahmoud Amiry-Moghaddam.
Mr. Amiry-Moghaddam, the World Day Against the Death Penalty highlights a particular aspect of this inhumane punishment every year. What is the central issue of this year's event?
This year's World Day will focus on women at risk of being sentenced to death. The World Coalition Against the Death Penalty, which includes IHR, selects a topic every year to raise public awareness about the brutal nature of this punishment.
This year's event focuses on women awaiting execution and those at risk of being sentenced to death. The execution of women has been an invisible problem, and the World Coalition Against the Death Penalty has even used the phrase 'an invisible reality' to draw attention to the issue. This 'invisible reality' could stem from the fact that more men are executed than women.
Some 217 people have been executed in Iran in 2021, of whom nine have been women, and at least one, reportedly, a minor. Could the presidency of Ebrahim Raisi, known as the 'death judge,' signal a rise in the number of executions?
We rely on our sources to confirm 70 percent of the data we publish, because most executions are not included in official reports released by the Iranian government, the Judiciary, and domestic media. It is quite possible that many more women have been executed than the nine reported so far this year, and the actual number could be much higher.
There has been a marked increase in executions this year compared to the previous two years, but I do not think the rise in the number of executions is related to Raisi being president.
Oppression and execution are cornerstones of the Islamic Republic and have nothing to do with who is at the helm. The regime uses them as tools to scare and intimidate people and prevent dissent. There was more than one execution a day during September. The state uses these executions to generate fear and terror in society.
People have become increasingly unhappy as they struggle to make ends meet and watch their social and political freedom trampled on by the regime. Those living in Iran are unhappy with the state. A regime that its citizens do not support has no recourse but to use fear and terror as a tactic to crush people. Execution is a crucial tool of such a policy.
In the last month alone, at least four people  — Amir Hossein Hatami, Shahin Nasiri, Meysam Rezaei, and Yasser Mansouri — have been killed under suspicious circumstances in detention centers and prisons in Iran. Are these executions examples of extrajudicial actions? Amnesty International recently published the names of 72 people who have reportedly been beaten, tortured, or shot to death in Iranian prisons between Jan. 1, 2010 and Sept. 1, 2021.
We believe all executions in the Islamic Republic are extrajudicial, even those in line with current Iranian laws. We cannot cite even one case where the defendant has received a fair trial and death sentence.
Systematic torture is an accepted and routine practice to extract a confession in the Islamic Republic. The people you mentioned would not have been convicted in a court of law, so they were tortured and forced to confess before being put on trial.
The people listed in Amnesty International's report are confirmed cases, but the actual number is much higher. Some people who face drug charges are tortured so severely in prison they even confess to crimes punishable by death.
From initial investigation and throughout the arrest, trial, conviction, and sentencing, the entire process in Iran is unjust and extrajudicial.
We know of cases when drug offenders have been killed under torture in detention centers, but the medical examiner has listed drug overdose as the cause in the death certificate. Most of these people become part of the statistic, given that many of them are not identified, or their families cannot afford to pursue their cases.
The actual number of extrajudicial executions in the Islamic Republic is more than we can precisely determine.