---
By Ahmad Rafat
---
The Venice Film Festival, the world's oldest cinematic event, opens on August 30 on the island of Lido. While there are no Iranian films or filmmakers in the main competition, two titles involving Iranian talent – a feature film and a work of animation – will be screened in the parallel Horizons section. The festival runs through Sept. 9.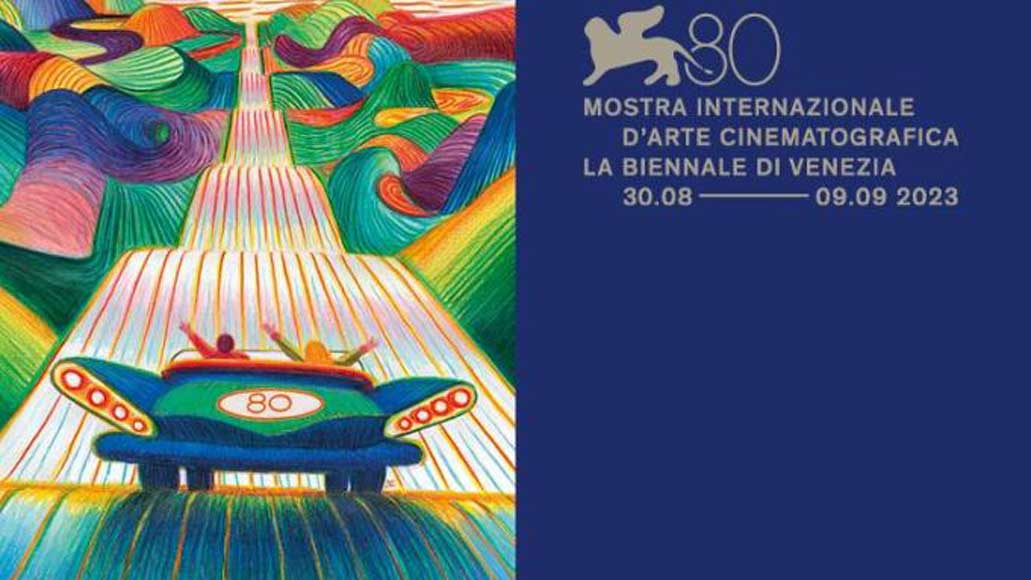 "Tatami" is the first collaborative work between an Israeli director and an Iranian Co-Director. The Co-Director is Zar Amir Ebrahimi – winner of the best actress award for "Holy Spider" at the 2022 Cannes Film Festival – and the director is Guy Nattiv, who won an Academy Award in 2018 for his short movie "Skin."
"Tatami" is the story of Leila, a female judo champion who, along with her coach Maryam, faces a crucial dilemma during the World Judo Championships that will change her life. Leila (played by Arienne Mandi) and Maryam (played by Zar Amir Ebrahimi) have come to the championships with the hope of winning Iran's first judo gold medal. Yet the Islamic Republic of Iran orders Leila to refrain from meeting her Israeli opponent, using an injury as a pretext.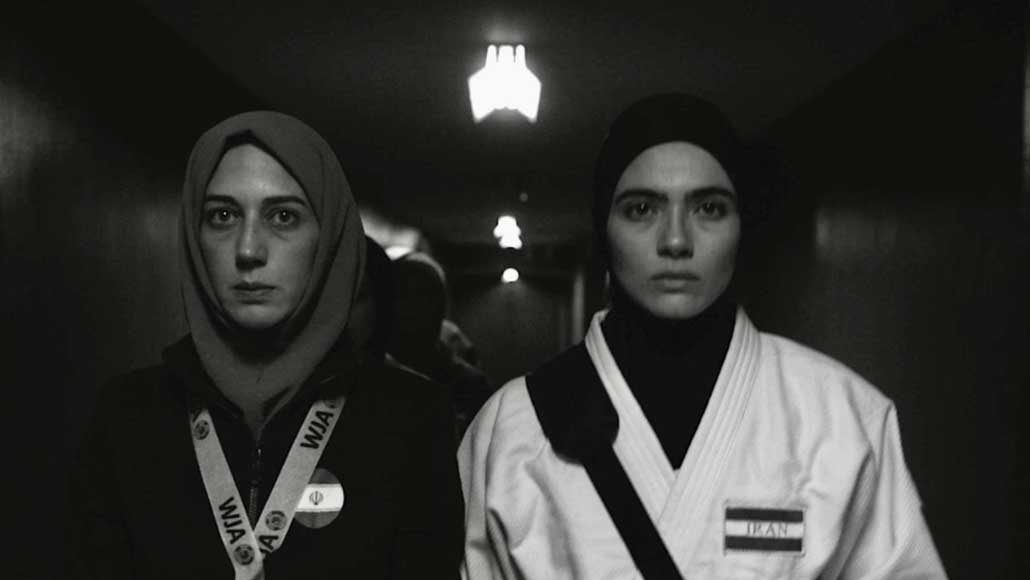 Arienne Mandi was born in Los Angeles to an Iranian father and a Chilean mother, and she has played  important roles in various television series. Mahdi Bejestani, who co-starred with Zar Amir Ebrahimi in "Holy Spider," is another of the cast members in "Tatami." Iranian filmmaker Elham Erfani, who resides in Paris and is one of the screenplay writers, also has a role in "Tatami." The non-Iranian actors in the film include Jamie Ray Newman (United States) and Nadine Marshall (UK).
"It is a great honor for me to collaborate with truly creative forces such as Zar, Arienne, and Elham to bring this story to life," Nattiv told the Hollywood Reporter in an interview. He said "Tatami" was "more than just a movie for all of us. It is a creative declaration to the world, expressed at a time when innocent people in Iran are sacrificing their lives for freedom."
Speaking to the film publication, Amir Ebrahimi said: "What we portray in this film is the true story of many Iranian athletes who have lost opportunities and have sometimes been compelled to leave their country and loved ones due to their opposition to the ruling system in Iran. I hope that this artistic and cinematic collaboration between Guy and myself will pay tribute to them and transcend blind hatred and mutual destruction."
Erfani, who co-wrote the screenplay with Nattiv, said: "As an Iranian woman who has experienced the upheaval of life in my country, and who possesses a deep understanding of its challenges, I aimed to depict the challenges faced by women in this country. Many of us have been forced to leave our homes and loved ones in search of freedom and peace. Despite the distance, this film serves as a reminder of the power of unity and resilience. It was an honor for me to have the opportunity to give voice to the oppressed athletes in Iran and share their stories with the world through this film."
Also being presented in Venice is the animation movie "In the Shade of a Cypress Tree" by Hossein Molayemi and Shirin Sohani.
The section dedicated to classic and restored films will present Amir Naderi's movie "Sazdahani." Recently restored by the Cinema Restoration Center in Bologna, Italy, the movie was made in 1973 for the Institute for the Intellectual Development of Children and Young Adults. It is considered one of the best works by this prominent director from the southern Iranian city of Abadan.
As in his other work "The Runner," Naderi names the child in the lead role "Amiro." These characters narrate parts of his own life. In "Sazdahani," Amir is a simple and energetic boy living near Bushehr.
Another character in the film is "Abdullah," whose father buys him a musical instrument to persuade him to undergo circumcision. The other children become interested in Abdullah's instrument, and he lends it to them in exchange for them carrying him on their backs. Amiro is more fascinated by the instrument than the others, and he carries Abdullah on his back more than the others, before being called "Abdullah's donkey" and coming back to his senses.
Meanwhile, during the "Week of Arthouse Cinema" event held on the sidelines of the Venice Film Festival by the Italian associations of directors and authors, Ayat Najafi, an Iranian-German filmmaker, will present his documentary Aftaab Nemishavad. This documentary, like his previous work Avaay-e-bisarzamin, showcases the efforts of a group of Iranian female musicians and singers to hold a concert in Tehran despite the prohibition on solo performances by women and other restrictions and obstacles. It portrays the struggles of Iranian women in reclaiming their lost rights.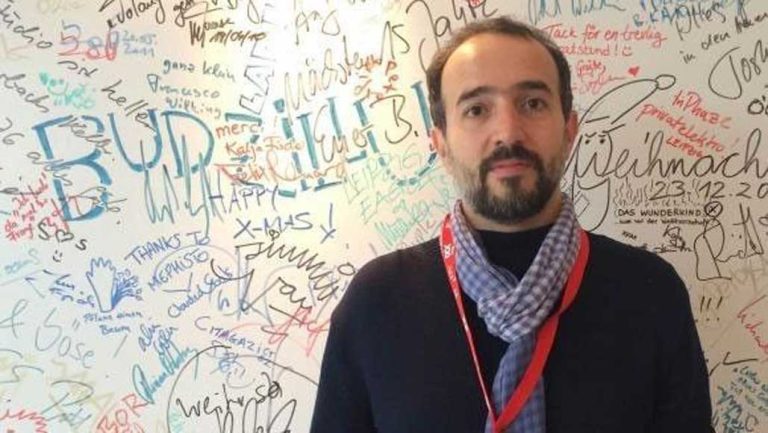 Two other films screening at the Venice Film Festival will feature Iranian-born actors. Behi Janati Ataee, an Iranian-French filmmaker, plays the role of an English-language teacher in Kabul who is forced to undertake illegal migration and faces difficulties in Poland in the film "Green Border," directed by Agnieszka Holland.
Maya Sansa, who was born in Rome to an Iranian father and an Italian mother, will be present at the Venice Film Festival with the film "By the Grace of God," directed by Alessandro Roja.
Similar Articles to This Post