---
By Kayhan Life Staff
---
U.S. President Joe Biden and his administration have been eager to reboot the Joint Comprehensive Plan of Action (JCPOA), better known as the Iran nuclear deal. However, a growing number of senior Democrats have joined their Republican colleagues and U.S. allies in the Middle East in pressuring the White House to include Iran's ballistic missile program, regional activities, human rights record, and imprisonment of dual nationals in any future nuclear talks with Tehran.
In comments reported by the U.S.-based JewishInsider (JI), Senate Majority Leader Chuck Schumer said he opposed the JCPOA back when it was signed in 2015, but also President Donald Trump's pulling out of the agreement in May 2018, as the move had "isolated the U.S., instead of Iran."
Senator Schumer made the remarks during a virtual event with the Jewish Community Relations Council of New York on May 7.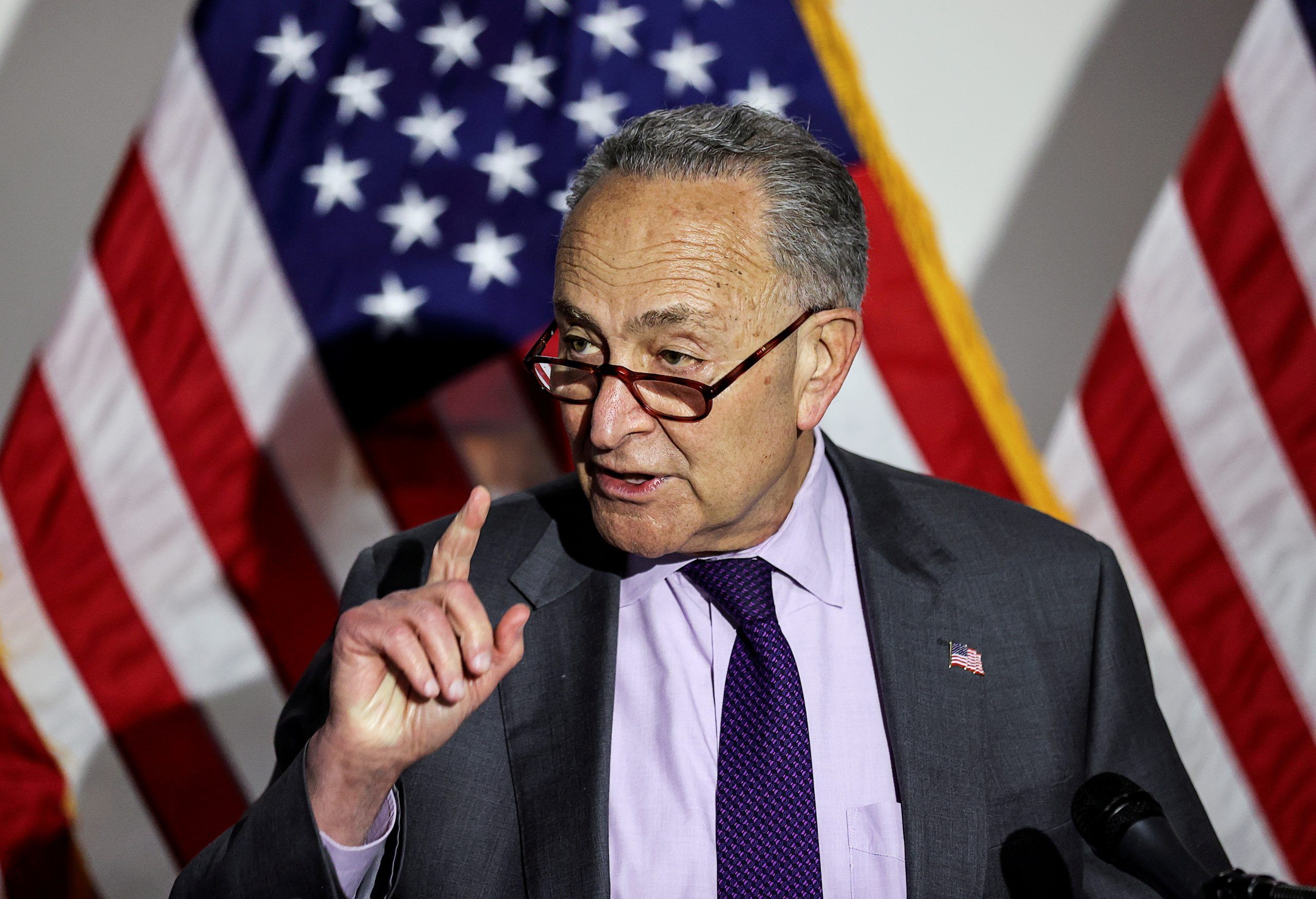 Schumer warned that Tehran was much "closer to producing a nuclear weapon than the day Trump pulled out of the agreement or the day [former President Barack] Obama signed the agreement."
Schumer said any new deal should cover a broader range of issues besides Iran's nuclear activities, including terrorism, ballistic missiles program, human rights records, and the fate of imprisoned dual nationals.
"I understand why the current administration is in negotiations, and I do not have any problem with them sitting down and talking, but I also believe we have to follow through on these issues," Schumer noted. "Not that we should not sit down, because if we do not sit down, Iran could just go forward and produce a nuclear weapon, but when we sit down, we have to make sure there are many issues on the table."
President Biden had a more precise position on the JCPOA during the U.S. presidential election in November. However, he has sidestepped the Iran nuclear deal since taking office in January. Reporters cannot get a straight answer from Biden on the issue during his press conferences.
In comments reported by the U.S.-based Politico, Senator Chris Murphy (Democrat from Connecticut) said: "I am all for a longer, stronger deal with Iran, but that only happens after we get back into the JCPOA. If we were to insist that we do a comprehensive deal to include their support for terrorist groups, their human-rights record, their ballistic missile programs, it would be a death knell to the JCPOA."
Senator Murphy is proposing the same failed approach adopted by the Obama administration. In 2015, Washington believed the JCPOA would force Iran to change its behavior. However, unfreezing Iranian assets enabled the country to expand its nuclear activities and increase its support for Shia militias and terrorism in the region.
Many Iranian officials hoped that Biden's win would pave the way for a smooth resumption of the nuclear talks and easing or lifting sanctions. They thought the situation would revert to what it was during Obama's presidency. However, the situation has deteriorated significantly, prompting Iranian Foreign Minister Mohammad Javad Zarif to say that the "Biden administration has continued Trump's policy."
Mr. Zarif is not speaking about rebooting nuclear talks and their outcome as much as he did previously. President Hassan Rouhani and Iranian Foreign Ministry Spokesperson Abbas Araghchi, and other government officials seem to be more optimistic about future nuclear talks.
Mr. Araghchi, who is currently taking part in the fourth round of talks on the future of the JCPOA in Vienna, Austria, has echoed President Rouhani's hopeful tone, claiming that "most of the fundamental and primary sanctions have almost been resolved."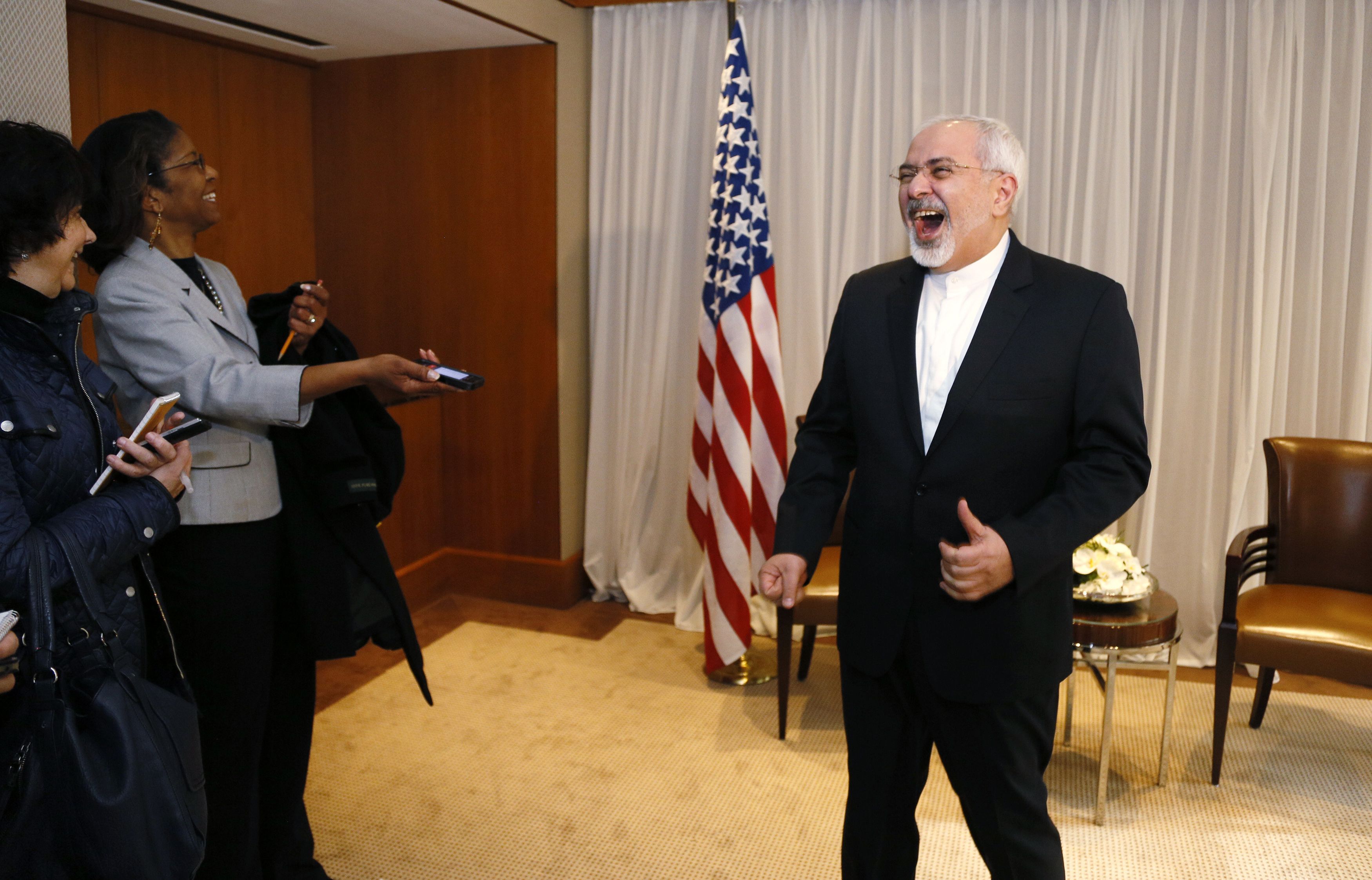 Khamenei Criticises Iran's Foreign Minister over Leaked Remarks
However, the statement could not be further from the truth. Although U.S. officials are eager to revive the JCPOA, they continue to caution that they are a long way away from an agreement because the negotiations must include other issues than just Iran's nuclear activities.
While rebooting the JCPOA is vital for Iran, the U.S. and its European allies are in no hurry to reopen the talks. That is why the Islamic Republic propaganda machine continues to highlight the country's nuclear achievements and its support for regional Shia militias, signaling that its nuclear program poses a real danger to the West. All the while, Iranian officials continue to insist that they are not trying to develop atomic weapons.
During a talk on May 7 at the Atlantic Council, an American think tank based in Washington D.C., Wendy Sherman, U.S. Deputy Secretary of State, said: "I want to thank our European partners, who are leading the way on the subsequent negotiation to get compliance and reenter the JCPOA and build on it, to be longer, stronger, better, to address all the other issues of concern to all of us in terms of Iran's behavior in the region, its ballistic missiles, its weapons trade, its human rights in its own country and around the world."
The Tehran-based hardline Kayhan newspaper was quick to criticize Ms. Sherman's comments. In its May 8 editorial, the paper said: "The U.S. and Europe want to return to the JCPOA without lifting the sanctions or making any serious efforts."
Ms. Sherman, who served as the U.S. undersecretary of state for political affairs from 2011 to 2015, is allegedly close to the Iranian regime's lobbyists in America, and was a key member of the Obama administration which paid a ransom to the Islamic Regime.
On the anniversary of the U.S. withdrawal from the JCPOA (May 8), the Biden administration said it was unclear if Iran would honor its commitments under the nuclear deal. Foreign Minister Zarif, who had been waiting for Democrats to take control in the U.S., has also said that "America must fulfill its commitments, and decide if it will uphold or violate the law."
SPECIAL REPORT- Iran's Leader Ordered Crackdown on Unrest: "Do Whatever It Takes to End It"
Iran's 2019 Protests Investigated by International Tribunal, Testimonies Pour In 
---