---
By Nazanine Nouri
---
Ab-Anbar, one of the leading independent galleries in Tehran, is exhibiting the work of four contemporary and modern Iranian artists until June 13th at Cromwell Place in London.
Timed to coincide with "Epic Iran," the landmark exhibition celebrating the arts of Iran at the Victoria and Albert Museum, "Cacophony" — title of the Ab Anbar exhibition —  is part of the Middle Eastern focus week at  Cromwell Place held in association with Abu Dhabi Art Fair.
INSIDE LONDON'S 'EPIC IRAN' SHOW: 5,000 Years of Beauty, Splendor and Might  
The artists featured include Mohsen Vaziri Moghaddam, Sonia Balassanian, Timo Nasseri and Majid Fathizadeh.
"Few societies have experienced such a period of rapid modernization as Iran during the last century, and the flow of ideas and artists both in and out of the country that this has produced," said the gallery. "Whilst all the artists featured in this exhibition have a common Iranian heritage which has informed aspects of their work, it is their Internationalism which shines through and the merging of different cultures towards a quest for a new identity."
Ab-Anbar is an independent gallery founded in 2014. The gallery's program is centered on the promotion of thought-provoking artists from the Middle East and other latitudes both locally and internationally, including Raha Raissnia, Sonia Balassanian, Majid Fathizadeh, Timo Nasseri, Ghazaleh Avarzamani, Mohammad Ghazali, Taha Heydari, Avish Khebrehzadeh, Sirak Melkonian, and Y.Z. Kami.
Mohsen Vaziri Moghaddam (1924-2018) was a pioneer of Iranian abstraction and a leading figure in the development of contemporary Iranian art. His contribution to contemporary Iranian art is unmatched as an educator, thanks to his iconic two-volume book, "Drawing Method and Painting Guide" (Volume I: 1981, Volume II: 2001) which remains the standard textbook in the field of art in Iran to this day.
Vaziri attended Tehran's Faculty of Fine Arts, before moving to Rome in the mid-1950s where he went on to graduate from the Accademia di Belle Arti. He held his first exhibition of figurative paintings in Rome in 1956 at the Galleria d'arte Portonovo and continued to live and work in that city until 1964 after which he returned to Iran and taught at the Faculty of Decorative Arts and the Faculty of Fine Arts until 1979.
The four years that followed Vaziri's artistic training in Rome (1959-1963) were to be his most prolific and experimental: his sand works, for which he is perhaps best known, came from this important period. Years later, the artist would go on to experiment with various mediums: sheets of cardboard, aluminum and Formica, focusing on visual dynamism and using a lot of color.
Vaziri took part in major international exhibitions including the Venice, Tehran, and Sao Paulo Biennials, and the Rome Quadrennial. In 1966, one of his sand works was acquired by New York's Museum of Modern Art. More recently in 2004, the artist's works were exhibited together with Gerhard Richter at Tehran's Museum of Contemporary Art.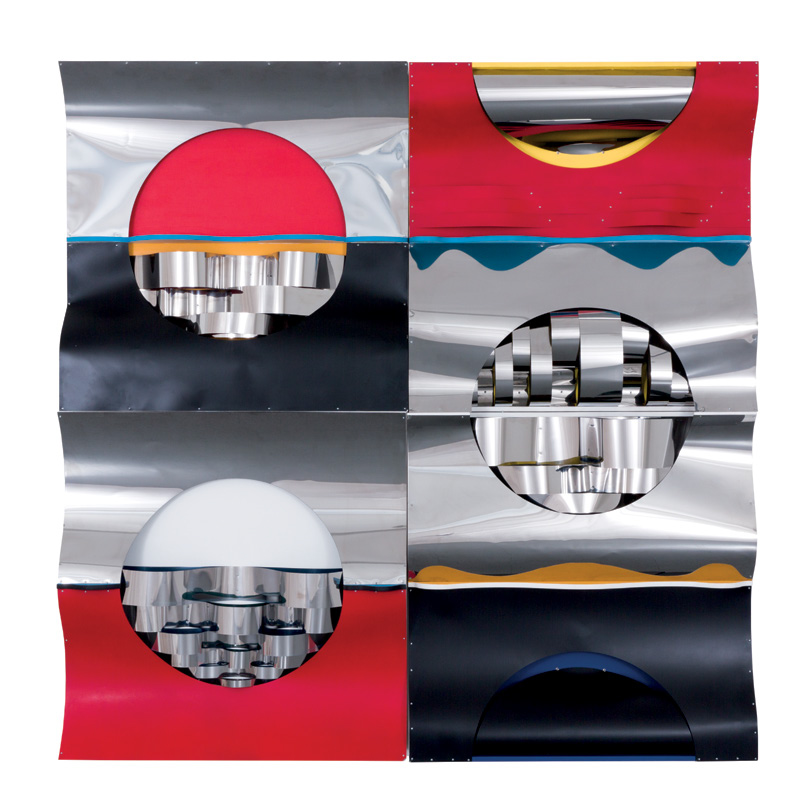 Vaziri will be represented at "Cacophony" by works spanning five decades, from the painterly abstracts of the 1960s to the hard-edged geometry of the sculpted and painted aluminum wall reliefs of his later years.
Sonia Balassanian is an influential painter, poet and video artist of Armenian descent who is best known for her work focused on identity and human rights activism. Born in Iran in 1942, the artist started out as an abstract painter before turning to 'political art' following the Iranian Revolution.  She holds a Master in Fine Arts from Brooklyn's Pratt Institute and is an alumnus of the Whitney Museum Independent Study Program. Balassanian has exhibited widely including at New York's Museum of Modern Art and the Armenian pavilion at the Venice Biennale in 2007. She currently lives and works in New York City and Yerevan.
Cacophony will showcase three of her seminal video works, "Haghpat2,"  "Chain" and "1555" as well as four large untitled abstract canvases that reference both the vast landscapes of her Iranian birthplace and her practice as a writer and poet.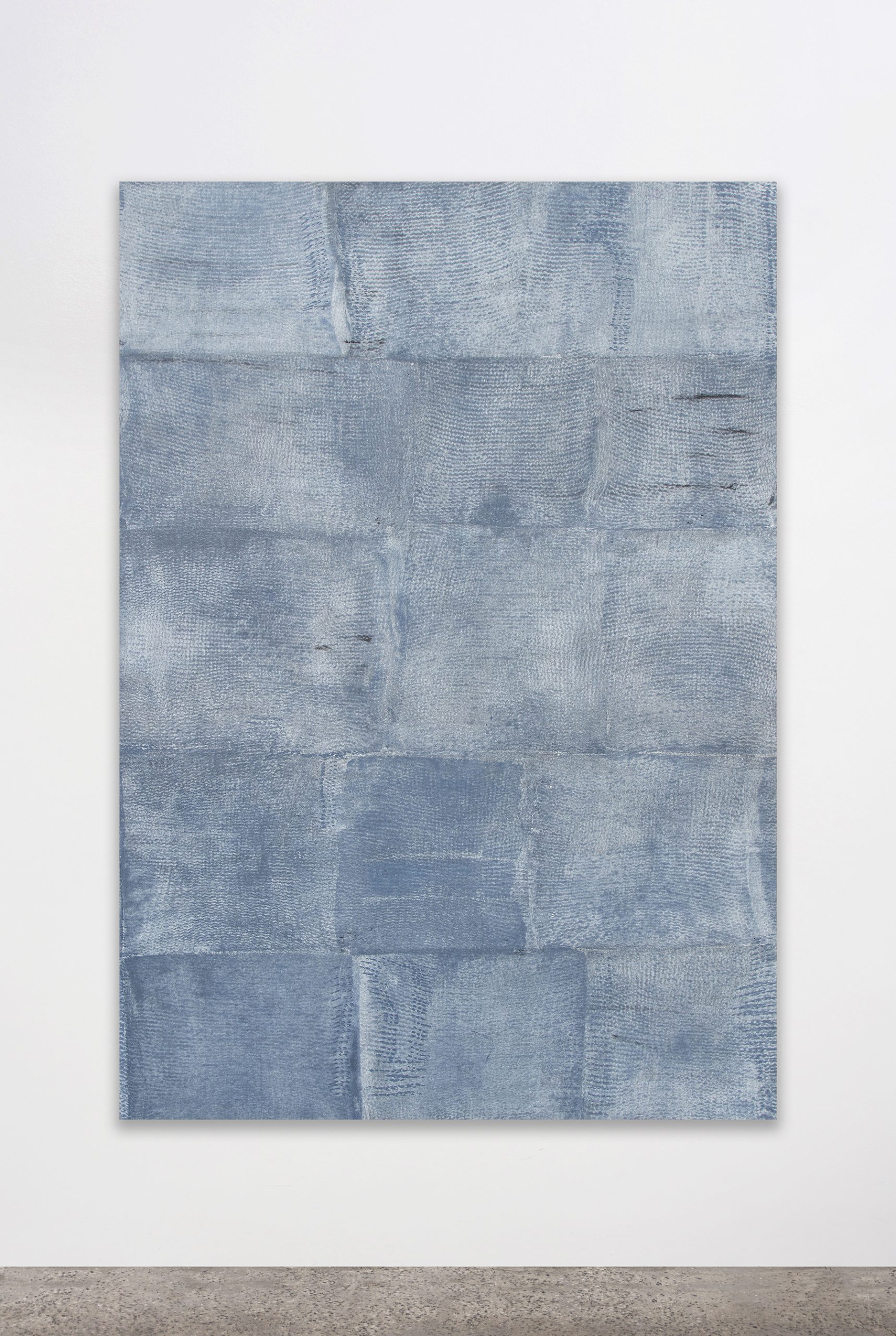 Timo Nasseri is a Berlin-based multimedia artist whose choice of material ranges from stainless steel to magnets, mirrors, ceramics and wood. His works combine Islamic and western cultural heritages and are inspired as much by specific memories and religious references as by universal archetypes described by mathematics and language and the inner truths of form and rhythm.
Nasseri was born in Berlin in 1972 to a German mother and an Iranian father and after a diploma in photography in 1997 started working as a photographer before making the transition to sculpture in 2004. He has had solo exhibitions in Germany, Austria, Netherlands, the United Arab Emirates, and Lebanon. His work has also been shown at Haus Konstruktiv, Zurich; the Aga Khan Museum, Toronto; the Melbourne Triennale; Museum Angewandte Kunst, Frankfurt; KW-Kunstwerke, Berlin; and the Drawing Room Biennial, London.
Cacophony will be exhibiting his monumental work, "The Order of Everything," featuring 750 hand cut aluminum letters from his recent "Universal Alphabet" series which began with a fascination for the deconstructed 'Razzle Dazzle' patterns deployed as camouflage on war ships in WWI.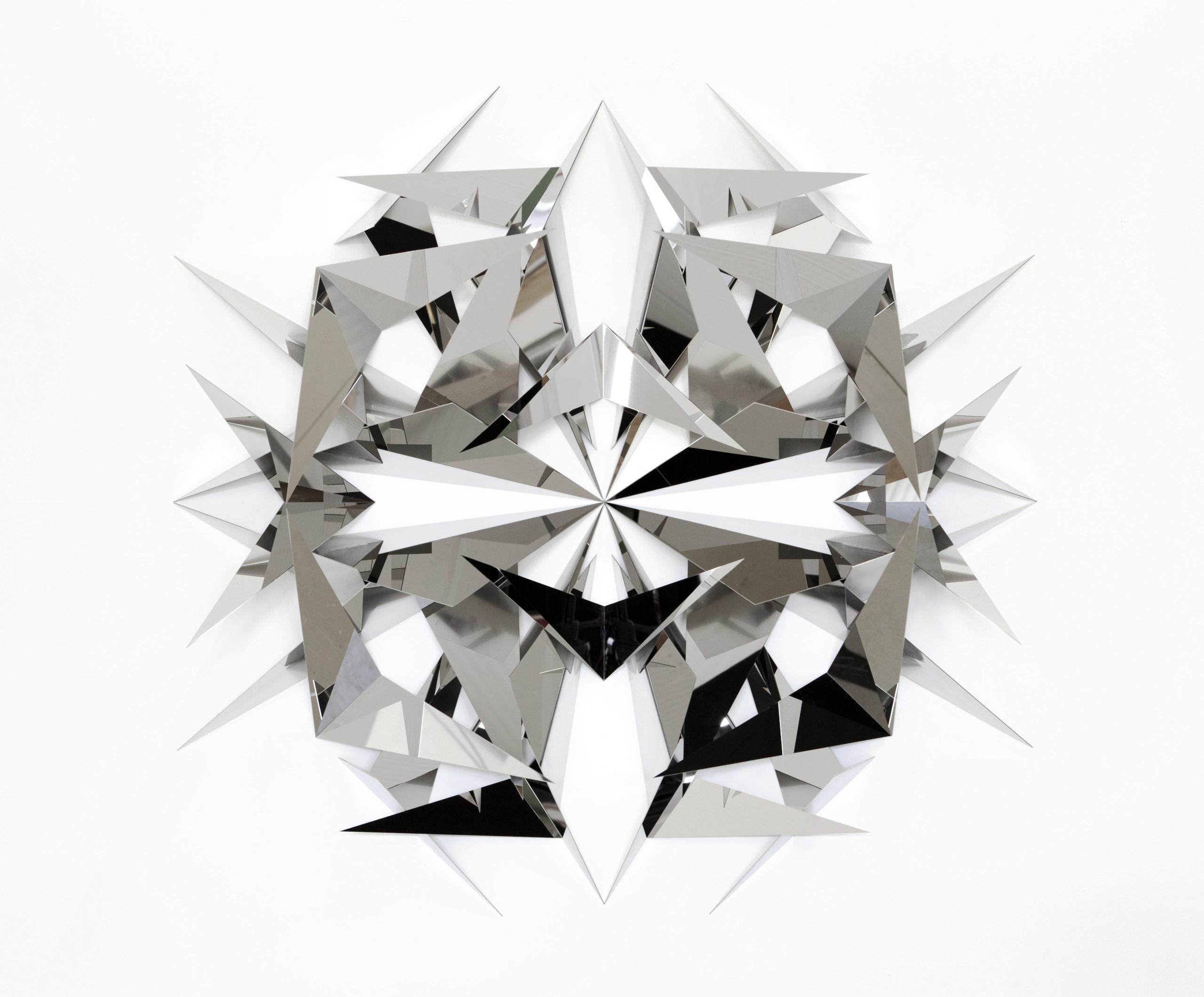 Majid Fathizadeh is an emerging Iranian artist based in Iran. Inspired by the European Old Masters, his works depict the chaos and darkness of our times from environmental catastrophe to biopolitics and the relentless humanitarian disaster of war.
The artist was born in Zahedan, Iran in 1977 and received his Master's degree in illustration from Tehran University. Following a number of solo and group exhibitions in Tehran starting in 2009, Fathizadeh has also participated in several group shows in Berlin, Vienna, Amsterdam, Dubai and Kochi, India.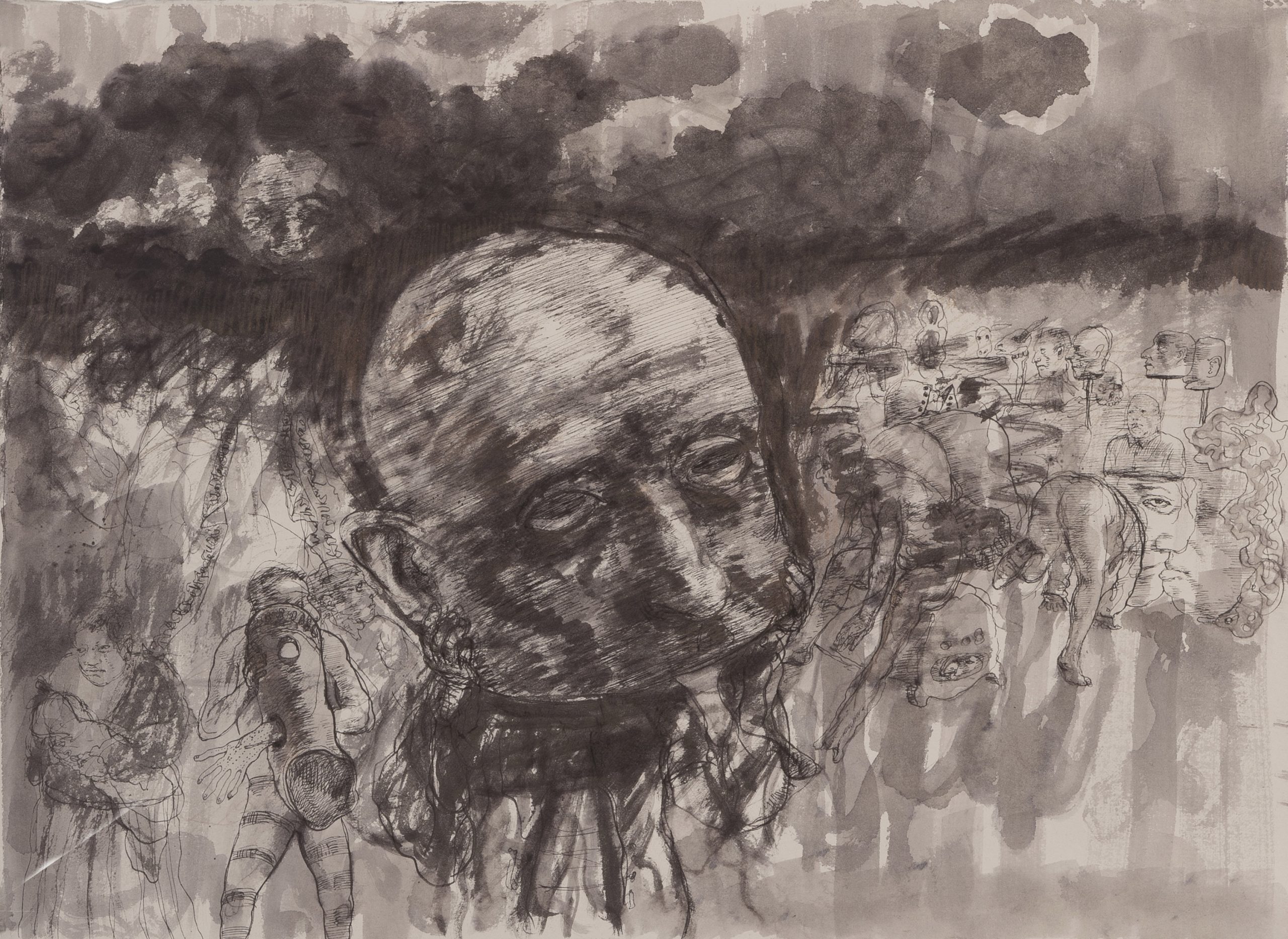 In addition to the more than 30 works on view at the Pavilion gallery space at Cromwell Place, AB-ANBAR gallery will also host an artist talk with Timo Nasseri as part of the gallery presentation.
---
Similar Articles to This Post