---
---
A survey of 50,000 Iranians has found that nearly half of respondents said they had lost their faith and were no longer religious.
The survey, which was published in June by the Netherlands-based Group for Analyzing and Measuring Attitudes in Iran (GAMAAN) and commissioned by Dr. Ladan Boroumand, the co-founder of the Abdorrahman Boroumand Center for Human Rights in Iran, gathered information on the religious views of Iranian men and women over the age of 19, with approximately 90 percent of respondents reporting that they lived in Iran.
Iran has been an Islamic Republic since 1979, with a government that promotes Shia Islam and implements Sharia law. According to the country's last census, taken in 2016, around 99.5 percent of the population is Muslim.
The survey found that 32.2 percent of respondents identified as Shi'ite Muslim, while more than 22 percent did not identify with any religion, 8.8 percent reported being atheist, 7.7 percent said they were Zoroastrian and the remaining 29.2 percent represented several other groups including agnostics, Sunni Muslims, Sufis, Humanists, Christians, Baha'is and Jews.
While 78 percent of Iranians taking part in the survey said they believed in God, almost 47 percent said they had gone from being religious to non-religious, with the biggest shift away from religion (51 percent) by men and women who were university educated. Of those polled, almost 60 percent said they did not observe the duty to pray and more than 72 percent disagreed with the mandatory wearing of the hijab.
Speaking to Kayhan Life, Dr. Ladan Boroumand — who asked GAMAAN to conduct the survey after warnings issued by Iranian authorities against the spread of secularism, Christianity and Sufism — said Iranians were turning away from Islam because they associated the religion with bad governance.
"By politicizing Islam, Ayatollah Khomeini has made it vulnerable, as any political failing of the state becomes a failing of the faith. Since the state is meant to serve primarily God and the eternal life, it doesn't consider itself bound to serve its citizens' worldly lives. So the population is hostage to a regime that doesn't care about their lives in this world," she said. "That is why Iranians are leaving Shi'a orthodoxy, because they blame it for their 40-year long trials and tribulations."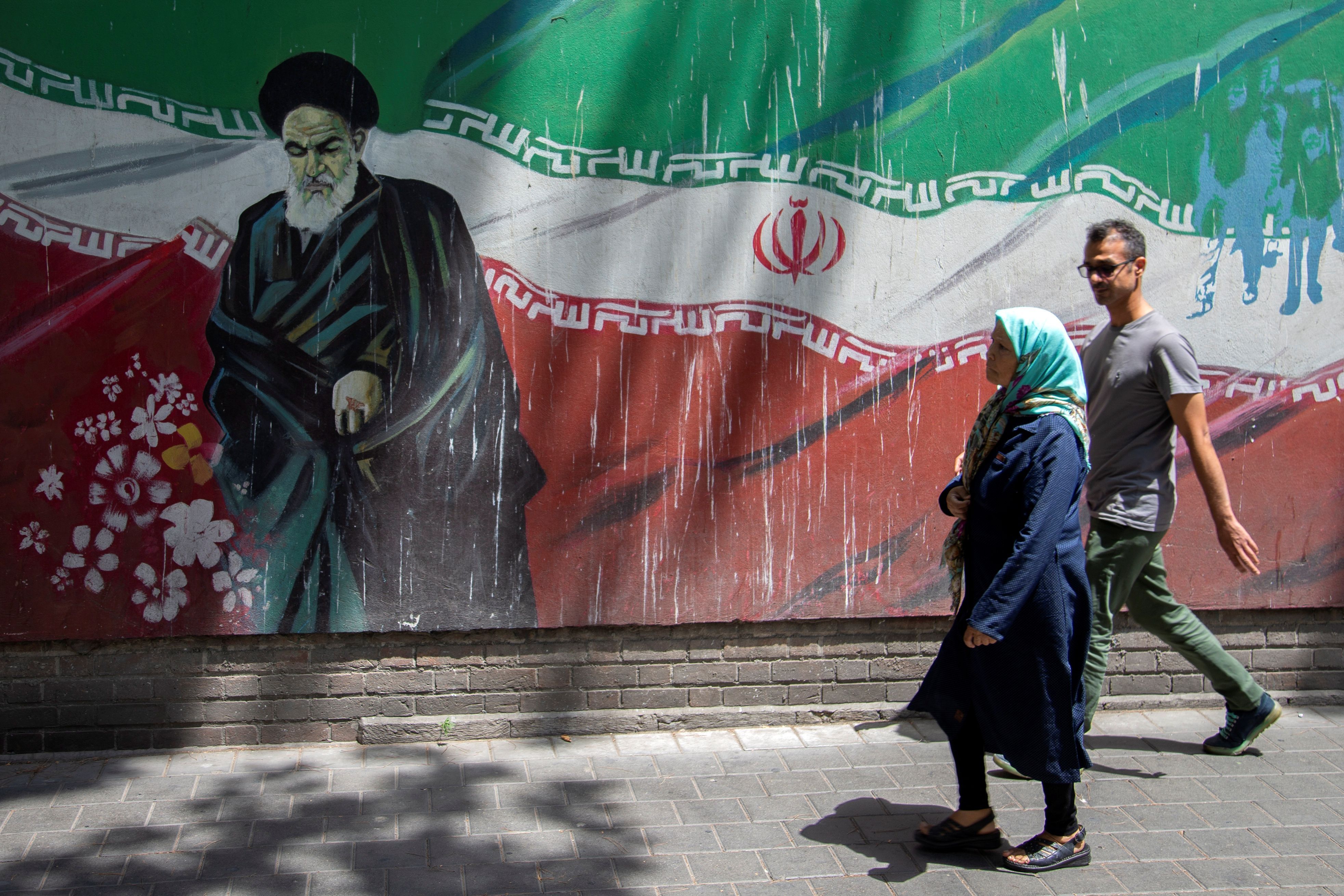 The survey allowed people to participate anonymously, and used social media platforms Facebook, Instagram, Telegram, Twitter, and WhatsApp to collect responses. Dr. Pooyan Tamimi Arab, GAMAAN's Secretary and an assistant professor of anthropology and religious studies at Utrecht University in the Netherlands, said a marked increase in internet access by Iranians in the country allowed the group to collect an unprecedented amount of responses from rural and urban areas in Iran.
"Despite restrictions, Iran's internet use is growing fast and is now comparable with EU countries. According to the Iranian Students Polling Agency, 70 percent of Iranians have access to at least one social media platform. In addition, Iranians are experienced internet users — among the first to use Twitter for mass demonstrations in 2009 — who actively share content with each other through online platforms," he said.
The Iranian government has been accused of blocking internet access during periods of unrest inside the country. A weeklong internet blackout was reported by cyber watchdog NetBlocks in November 2019 following widespread protests in Iran over economic mismanagement and government corruption. In 2016, Ayatollah Khamenei told Iran's state media that the internet was a tool invented by the regime's enemies to undermine the country's Islamic values.
Additional findings from GAMAAN's survey suggest that Iranians are choosing a secular way of life, despite the majority of respondents coming from religious families.
"A comprehensive and what seems to be a very reliable survey was conducted before the Islamic Revolution, by Ali Assadi's team, in 1975. If we compare that survey with the GAMAAN survey, the overwhelming majority of respondents said that they hail from believing or practicing families (90 percent), but in comparison with 1975, the results show rapid secularization," Dr. Tamimi Arab said.
Dr. Tamimi Arab said the regime's often violent oppression of Iranians in the name of Islam would only increase Iranians' resolve to move further away from the religion.
Dr. Boroumand said the survey's results highlighted the Iranian government's precarious position in power.
"Iran's government will be responsible for its own demise. Its ideology has nothing to offer to the people, because it is not about their lives but their salvation in a hypothetical afterlife. This is a form of political insanity that cannot survive forever and Iranians' religious dissidence is preparing the ground for its cultural and political demise," she said.
---