---
By Firouzeh Nabavi
---
Arian Moayed – an Iranian-born actor who was nominated for an Emmy award for his role as Stewy Hosseini in the series "Succession" — will soon join Oscar winner Jessica Chastain on Broadway in a radically new production of Henrik Ibsen's landmark play "A Doll's House."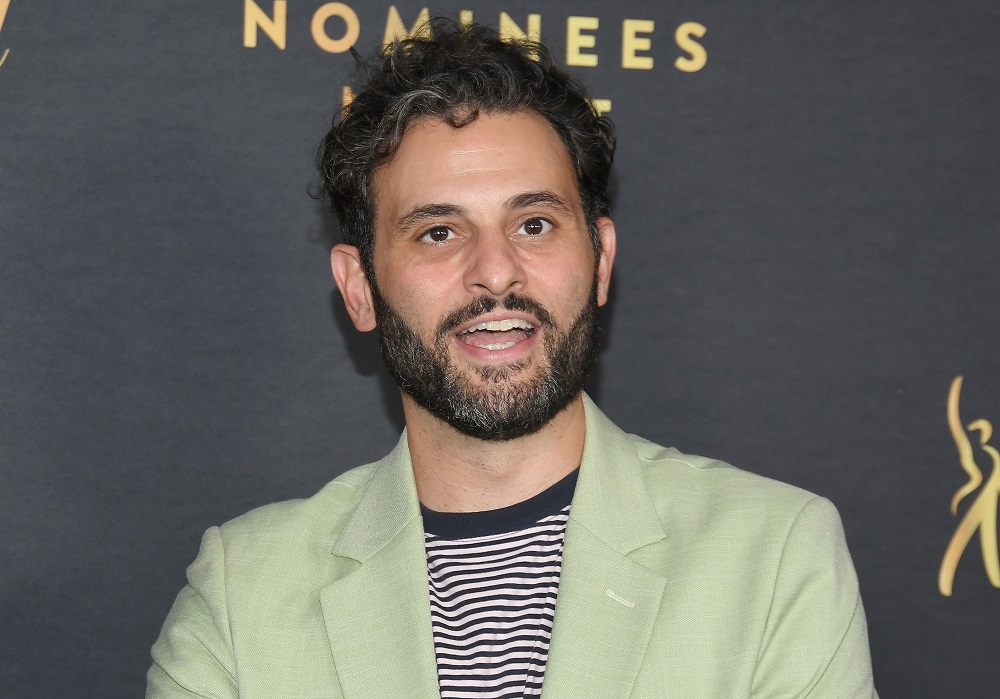 The play opens on March 9 at the Hudson Theater (141 West 44th Street in New York) for a 16-week limited engagement, with previews beginning February 13.  Other cast members include Jesmille Darbouze, Tasha Lawrence, Michael Patrick Thornton, and Grammy Award winner Okieriete Onaodowan (who was in "Hamilton").
"As women – and especially Iranian women – get their basic human rights stripped and taken away, I'm honored to be performing in 'A Doll's House' with these incredible artists, tackling some of those very issues," said Moayed in an Instagram post.
View this post on Instagram
Moayed also co-stars with Julia Louis-Dreyfus in the movie "You Hurt My Feelings," which premieres at the Sundance Film Festival later this month.
In an interview with New York magazine a year ago, Moayed said he was glad that the character of Stewy Hosseini in "Succession" was not identified as Iranian.
"Just like people don't know that the CEO of Uber is also Iranian, or the person that made Google is also Iranian, or that the guy that made eBay is also Iranian. People don't know that," he told New York magazine in December 2021. "They don't need to know that. They just know that they are amazing businessmen. Being Iranian is a part of who they are, obviously, but it doesn't define them."
Moayed has also played Todd in the popular Netflix series  "Inventing Anna" (2022), and portrayed Agent P. Cleary in "Spider-Man: No Way Home" (2021) and in the Disney+ series "Ms. Marvel" (2022).
His prizes and nominations include: a Drama Desk Award for Broadway's "The Humans"; a Tony nomination for "Bengal Tiger at the Baghdad Zoo," set during the Iraq War in 2003 where he played alongside Robin Williams; and an Obie Award for "Guards at the Taj."
In other TV roles, Moayed played Kian Parsa in "Love Life" (2021) and Mohammed 'Mo' Alwash in Madam Secretary (2017-2019).
Moayed was born in Tehran in 1980, the year that the Iran-Iraq war broke out. In a US television interview, he said his brother fought in the war.
His family emigrated to the United States in 1986, settling in Glenview, Illinois.
After graduating from Indiana University in 2002, Moayed moved to Manhattan, where, together with the director Tom Ridgely – his former college roommate — he co-founded Waterwell, a civic-minded and socially conscious non-profit art and education company.
Each year, the Waterwell Education Program provides over 250 students with world-class arts training and education in advocacy at the Professional Performing Arts School, all free of charge.
A recent Waterwell production, "The Courtroom: a re-enactment of one woman's deportation proceedings" was named "Best Theater of 2019" by the New York Times.
In 2018, as a partner at the for-profit Waterwell Films, Moayed wrote and directed the Emmy-nominated digital series "The Accidental Wolf" which was acquired by Topic Studios. (The three seasons of the thriller are currently streaming on Topic (from First Look Media)).
"A Doll's House" first premiered in 1879, shocking audiences and thrusting drama into the modern age and a new era of theater. It is now returning to Broadway in a new version written by the acclaimed playwright and Pulitzer Prize finalist Amy Herzog and directed by Tony Award nominee Jamie Lloyd.
Similar Articles to This Post