---
By Ahmad Rafat
---
A court in Madrid has ordered the immediate release of Mohammad (Sasha) Sobhani, the son of a former Iranian diplomat and a social media celebrity who was detained by Spanish police at the behest of the International Criminal Police Organization (Interpol).
Interpol's action was in response to Iran's request that Spain extradite Mr. Sobhani so that he can answer charges of running illegal gambling websites and money laundering.Sobhani denies all charges, insisting that he would be tortured if he returned to Iran.
The Spanish government has said it will review the extradition request after receiving the relevant documents from Iran's Judiciary.
Sobhani is a 33-year-old musician who is famous for showing off his lavish lifestyle on social media. He has been living in Madrid for the past two years. He applied for Spanish asylum a year ago.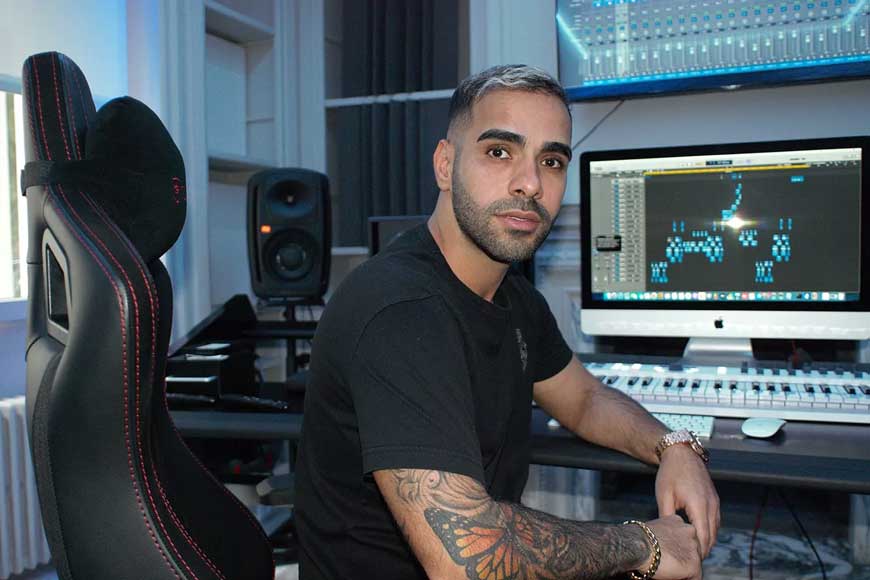 "Spain will deny Iran's request for the extradition of Sasha Sobhani for various reasons," a source in the Spanish judicial branch told Kayhan Life. "The court would not consider an extradition request until the outcome of the asylum application [was known]."
"Iran and Spain have no extradition treaty," the source noted. "Besides, Spain does not return anyone to a country where they may face the death penalty."
Iran's judiciary has also accused Sobhani of corrupting Iranian youths, in particular of urging girls to flee the country, travel to Turkey and join human trafficking gangs.
"Since I was six, I have lived outside Iran. My father was a diplomat, and we lived in different countries," Sobhani said in an interview with the Spanish newspaper El Mundo on Jan. 29. "I don't have any Iranian friends because the people there think that I'm an enemy of the regime on account of the life that I lead. And people abroad think I live a privileged life because of my father."
"I have been working since the age of 15 and earning money with my work. No one has given it to me," Sobhani added.
Sasha's father is Ahmad Sobhani, a retired diplomat who served as Iran's ambassador to Venezuela from 2001 to 2006. He was also Iran's ambassador to Gabon (1995–98) and the chargé d'affaires in Armenia (1992–94).
Sasha Sobhani graduated from Universidad Católica Andrés Bello (UCAB), a private university in Venezuela, with a Business Administration degree. After returning to Iran, he was arrested twice on charges of holding mixed parties in which alcohol was consumed, and he spent several days in prison.
After leaving Iran, Sobhani lived in Turkey for a while before going to Germany and eventually moving to Madrid, where he has lived for the past two years.
Spain grants legal status and residency permits to unmarried couples under its immigration "family reunification" scheme. The law includes same-sex couples. The provision has allowed Sasha's male partner to apply for his residency permit.
"Another reason that makes it very difficult for him to be extradited is that he is gay," the source in Madrid's judicial system told Kayhan Life. "Iran has a long history of persecuting and imprisoning members of the gay community."
Transgender Inmates in Tehran's Evin Prison Are Mistreated, Human Rights Bodies Say
Meanwhile, it is unclear if Spain will approve Sobhani's asylum application. If so, Spain will deny the extradition request on humanitarian grounds.
"I prefer a grave in Spain than a prison in Iran, but I trust the Spanish justice system," Sobhani told El Mundo.
---
---
Similar Articles to This Post