---
By Roshanak Astaraki
---
It has been 42 days since the first cases of the COVID-19 emerged in Tehran and the holy city of Qom. Yet despite the creation of the National Headquarters for Fighting Coronavirus, and more robust measures to slow down the spread of the disease, the government has yet to form a comprehensive, coherent and consistent strategy to flatten the fast-rising curve of infection.
On March 25, the government Spokesman Ali Rabiei's office released a statement, ordering all government offices to close until April 3. The measure is reportedly part of a broader strategy to slow down the spread of the COVID-19.
"Under the president's orders, some government offices and banks will continue to operate with a skeleton staff and senior managers on site to provide essential services to the public," the statement by Mr. Rabiei's office said.
Pharmacies, supermarkets, and chain grocery stores will remain open but keep shorter opening hours, the Islamic Republic News Agency (IRNA) reported, citing industry sources. Fruit and vegetable markets will also stay open every day through the end of the month. They will close for one day only on April 1.
Iran continues to have the seventh-highest number of coronavirus infections in the world after the U.S., Italy, China, Spain, Germany, and France. It also has the fourth-highest number of coronavirus deaths in the world after Italy, Spain, and China.
Yet the Iranian government has shown inconsistency in its efforts to enforce measures aimed at curbing the spread of COVID-19, which include recommendations by the National Headquarters for Fighting Coronavirus, the Ministry of Health and Medical Education, and the World Health Organization (WHO).
During a cabinet meeting on March 29, President Rouhani reiterated his government's commitment to fighting coronavirus while maintaining a functioning economy.
"Production and distribution units will continue to operate as before to provide essential goods and services to the public," Mr. Rouhani was quoted by IRNA as saying.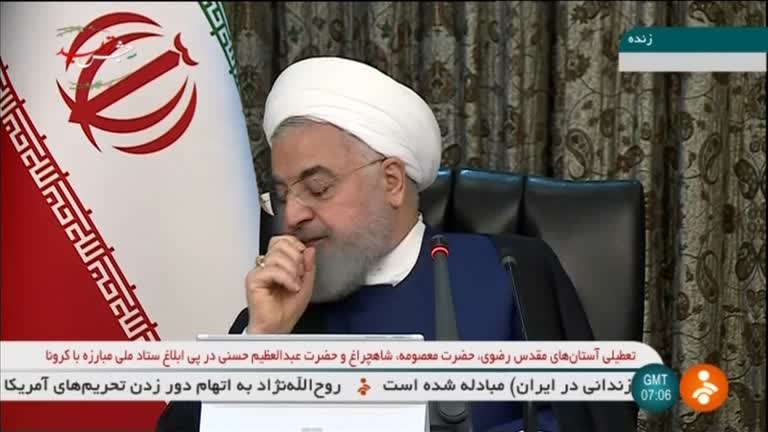 In comments reported by IRNA four days earlier, Rouhani highlighted self-isolating and social distancing as principal methods to slow down the coronavirus epidemic.
"People should know that these tough measures will save lives. We might even close all the parks," Rouhani said. "As the Health Minister [Saeed Namaki] has said, we have passed through the first wave of infections, thank God. He has, however, warned about a second wave which we will have to manage."
"We advise everyone against traveling to other provinces," Rouhani added. "We will enforce these new restrictions and will be firm with those who violate these rules."
Despite the government's promises to fight the spread of coronavirus, save lives and maintain a functioning economy, many people have already begun experiencing the adverse health and financial impacts of the epidemic in their daily lives.
Mobin, who works in the service industry in the city of Ahvaz, capital of the southwestern province of Khuzestan, told Kayhan Life: "Most stores were open a few days before Nowruz [March 20] and during the first week of the new year. Only a few shops closed during that period. People were out in the streets, and there were no restrictions on gatherings and movements. President Rouhani prevented the governor from introducing tougher measures for social interactions. As a result, coronavirus spread at a faster pace."
"Masks are rare commodities these days. I have not found one since the end of January," Mobin noted. "[Surgical] gloves are not as rare. They are 100 gloves to a box, so most people do not need more than a few boxes. Authorities have been explaining social distancing to us for the past few weeks. Most people were already practicing social distancing. It happened organically without the help of the local authorities. People stopped walking too close to each other in the streets."
"As an employee, we cannot decide not to go to work. We are accountable to our managers," Mobin, who had to go to work until recently explained. "And if we lose our jobs, then we will have to deal with our empty pockets and stomachs. If the government had stepped in earlier, then we could have asked our bosses to close the businesses; otherwise, we must show up for work. The department of labor would not help us in that situation either. So, I and others like me have to go to work. We will have only two days off, March 31, and April 1."
Kayhan Life also spoke to Mahsa, a store clerk in Isfahan, capital of the central province of Isfahan, who had to travel to work every day until March 24.
"March is the busiest time for our business because of all the Nowruz shoppers," Mahsa explained. "I worked through March 24 when they [local authorities] announced that all stores had to close voluntarily; otherwise, they would be shut down. The shop owner said we would not get paid for the days we did not work that month."
According to Mahsa, provincial authorities in Isfahan pre-empted the government's decision to close businesses.
"Starting a week before Nowruz, tourists and shoppers flocked to the streets of Isfahan," Mahsa added. "Some people were wearing masks. There were huge crowds of people out and about."
Although several provinces took the matter in their hands and forced businesses to close before the government's official announcement to that effect, many people still had to travel to work, fearing that they may lose their jobs if they stayed home.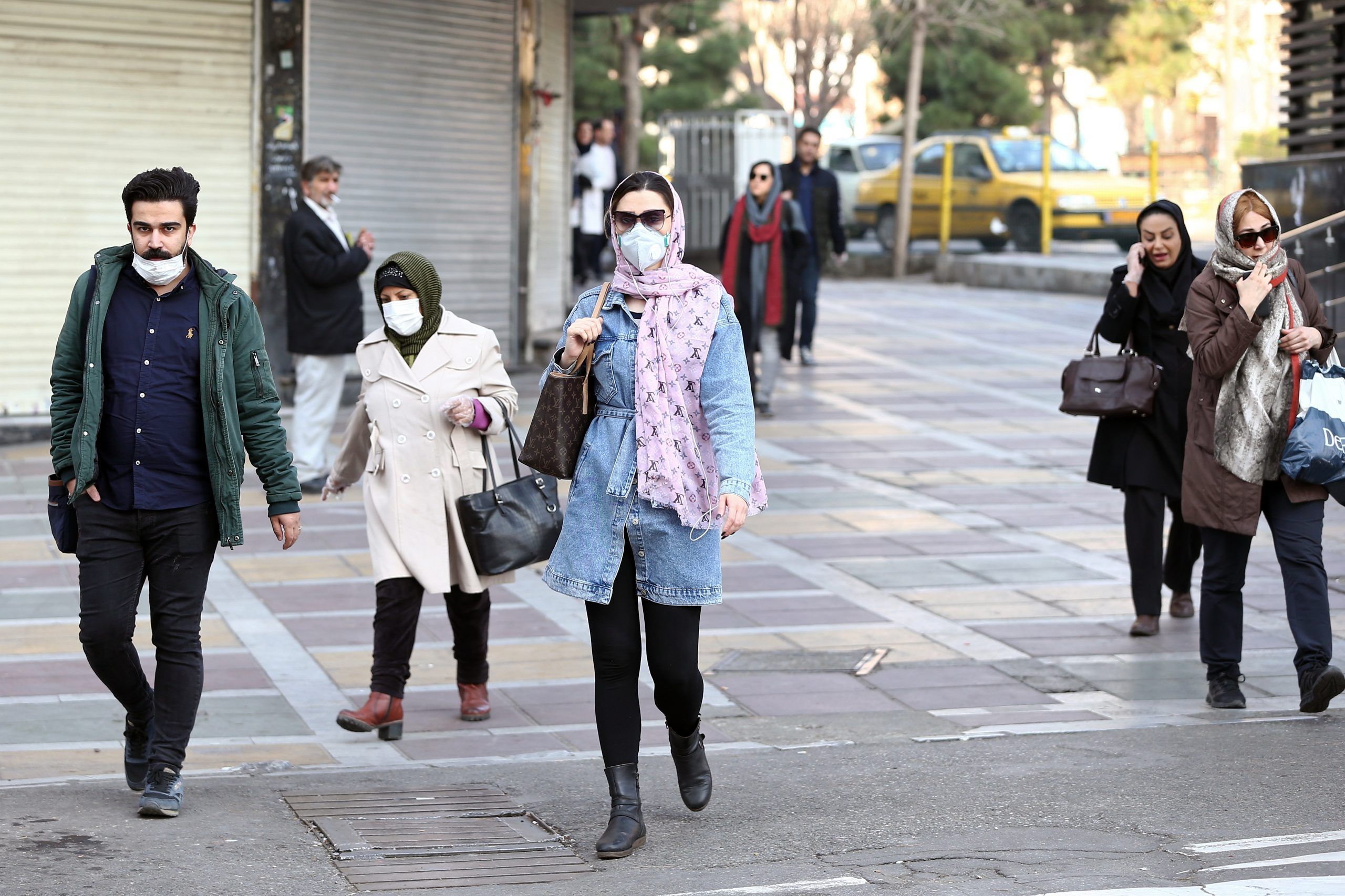 Several media outlets have described the government's recent decision to restrict intercity travel, enforce social distancing, and urge self-isolation as an attempt to quarantine big cities and shut down the country. Local authorities across the country, however, have not been consistent in their efforts to enforce the measures taken by the government to reduce the spread of the coronavirus infection.
For instance, the holy city of Mashhad, capital of the northeastern province of Khorasan Razavi, ordered all its banks to close to curb the spread of the disease.
Meanwhile, the Iranian Banking Association sent two memos to all its members advising them that, under the government's guideline, they had to operate with a skeleton-staff and an on-site manager until April 1. In the second letter, the association ordered the banks to keep only one-third of their bank branches open.
"We had to work throughout the first three weeks of March," an employee of the Ministry of Agricultural Jihad told Kayhan Life. "The ministry had even drafted a shift schedule for Nowruz."
"You must judge the situation for yourself. The acting Spokesman for the ministry, Mr. Seyyed Mohseni, sent a letter to all deputy ministers and provincial officers, informing them about the need to schedule shift work at the ministry during Nowruz," the person explained. "Following his letter, the acting minister informed all his deputies that their colleagues must come to work during this period."
"Only senior officials of the National Disaster Management Organization had to show up for work during the flash flood that decimated many regions of the country in April 2019," the person added. "Despite the announcement by the government spokesman regarding the closure of all government offices, employees of the Ministry of Agricultural Jihad are expected to work during Nowruz and attend several non-essential meetings."
"In a separate communique, the Deputy Agriculture Minister for the development and management of resources, Mohammad Reza Talaie, advised all employees of the ministry to practice social distancing and work remotely from home until April 1," the person noted. "Despite the directive, the ministry has drafted a shift schedule and asked employees to attend non-essential meetings and even write new year's cards."
"There are no coordinated efforts to quarantine staff and workers. Different managers enforce different rules," the person added. "Despite what they have said, employees may not take leave or work from home."
---
[Translated from Persian by Fardine Hamidi]
---