---
Iranian pharmaceutical companies have increased their production capacities in recent years and performed well during the COVID-19 pandemic, according to Mahmoud Najaf-Arab, the chairman of the Health Economic Committee of the Tehran Chamber of Commerce, Industries, Mining and Agriculture.
Mr. Najaf-Arab made the comments during an interview with the Iranian Students News Agency (ISNA).
"Iranian drug manufacturers have boosted their productivity in the past few years, not just because of the coronavirus pandemic but also as part of their broader health and hygiene care services," Najaf-Arab said. "After meeting our domestic needs, Iranian pharmaceutical companies will soon export products to fight the COVID-19. They will have many customers in the region initially."
In comments reported by ISNA earlier this month, Najaf-Arab said the government's official low rate of 42,000 rials to a dollar created problems for drug manufacturers in Iran.
"From the start, domestic pharmaceutical companies were against the government's official exchange rate as it related to their industry because it creates confusion in the business and causes many problems for manufacturers," Najaf-Arab said. "The government's shrinking reserves make it next to impossible for it to provide enough foreign currency to drug manufacturers. They must overcome many obstacles to get access to low-cost foreign currency, which creates problems for investors.
"Manufacturers buy their raw material at the official low rate of 42,000 rials to a dollar. However, they have to pay a much higher rate on the open market to cover the cost of packaging, supplies, equipment, and other expenses. So Iranian pharmaceutical companies have to buy almost everything except raw materials with a much higher dollar."
"We want to put an end to the official rate of 42,000 rials to a dollar, and make the figures much more real," Najaf-Arab noted. "We have also asked the government to extend the patient care allowance to cover the drug costs and give the money to the insurance companies or deposit it directly into patients' accounts."
According to Najaf-Arab, many pharmacies experienced a sharp drop in sales since the start of the COVID-19 lockdown.
In recent weeks, many private hospitals and clinics have cut down their workforce and fired nurses and staff members.
In comments reported by the Iranian Labor News Agency (ILNA) in April, the representative of the Iranian Nurses Association, Mohammad Sharifi-Moqaddam, criticized state hospitals for not offering permanent contracts to their nurses.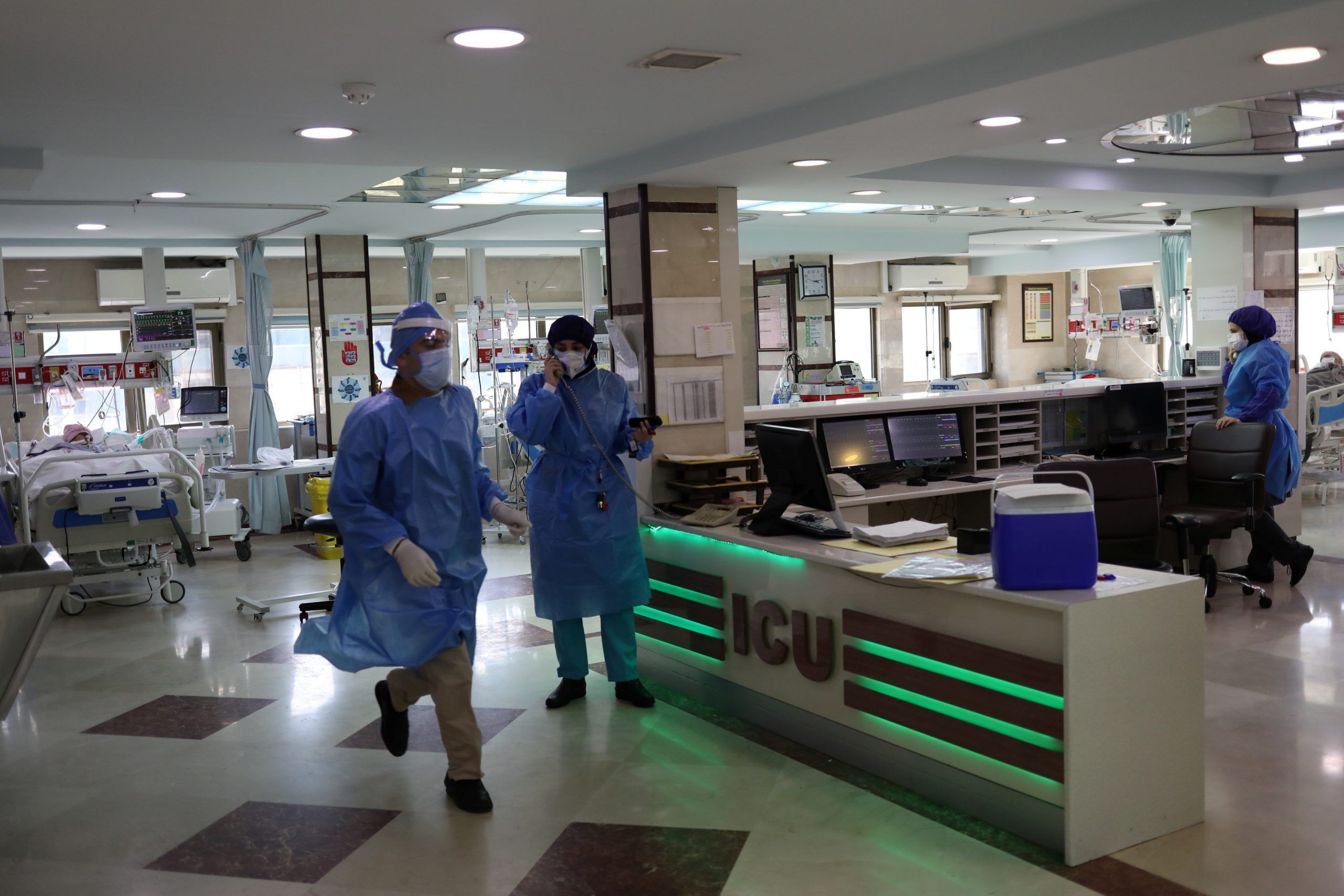 "There is also no job safety for nurses who have fixed-term contracts with public hospitals," Sharifi-Moqaddam said. "There were no unemployed nurses or any on fixed-term contracts until the creation of the nursing department in the Ministry of Health and Medical Education. Hospitals had not been privatized yet. Fixed-term contract nursing did not exist until 2013."
"The government has significantly increased the number of 89-day fixed-term contracts which has placed a great deal of pressure on nurses," Sharifi-Moqaddam explained. "These contracts do not provide insurance and benefits to nurses. Most university hospitals do not provide 90-day contracts to their nursing staff, which obligates them by law to pay workplace insurance and benefits."
"To create a cheap labor force, private and state hospitals pushed for shortening the education and training periods for nurses and paramedics," Sharifi-Moqaddam noted. "They offered a six-month certificate to high school graduates and a one-year paramedic training program. As a result, they doubled the number of nurses in five years. Some 60,000 nurses were certified during that period. That is 12,000 new nurses each year. Only 3,000 nurses were, however, hired last year. Even if they had hired 10,000 nurses, it would have left the remaining 50,000 without jobs."
"It makes absolutely no sense to fire nurses given that they are at the forefront of the fight against coronavirus and are risking their lives every day to save others," Sharifi-Moqaddam added.
This article was translated and adapted from Persian by Fardine Hamidi.